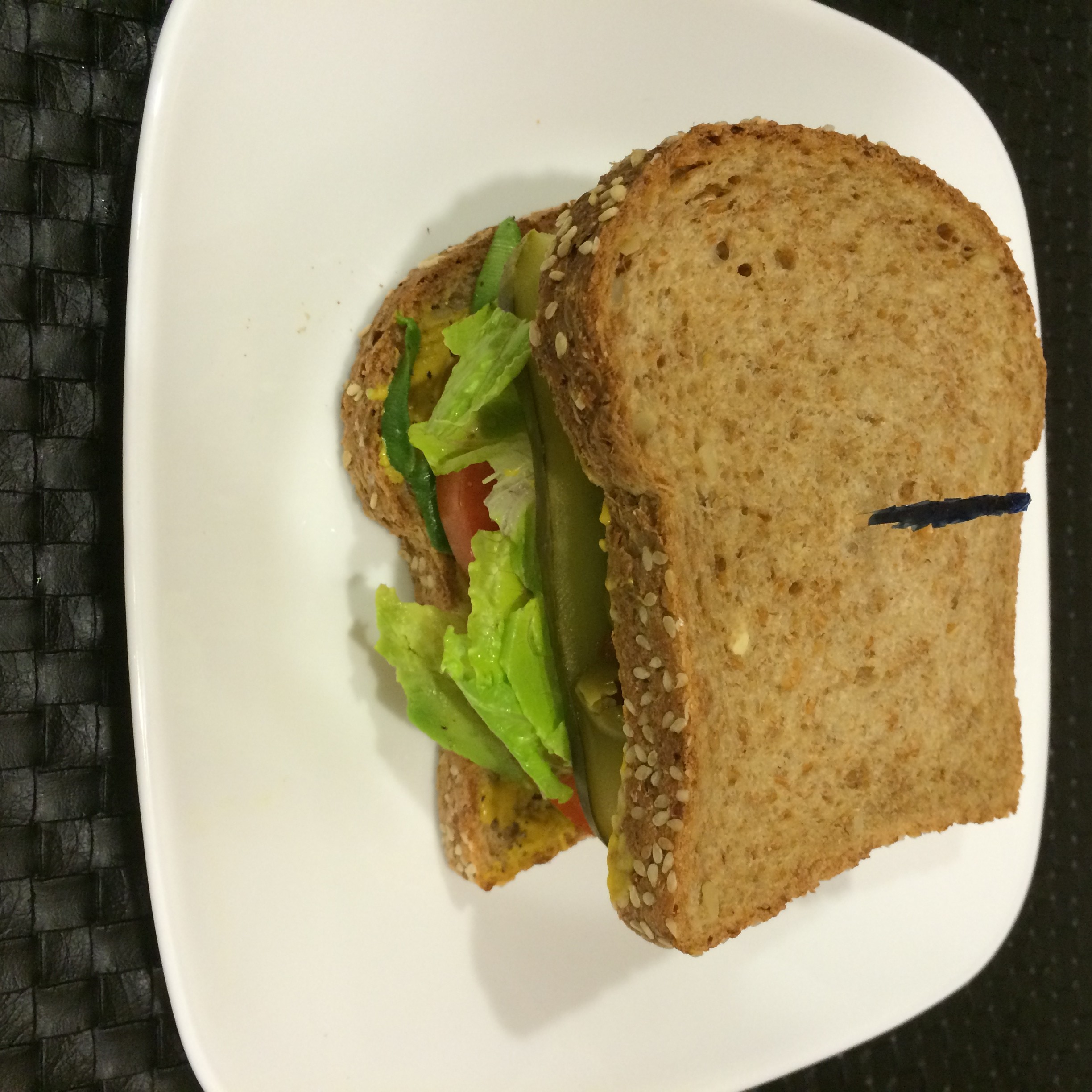 *Peppered Veggie Sandwich*
Who said you need meat to enjoy a sandwich. This veggie sandwich is sooo bomb! 
Ingredients: All Organic
Sprouted Organic Grain Bread from the brand Silver Hills.
Organic Yellow Mustard on both sides 
Black Pepper
Himilayan Pink Seasalt
1 Avocado (meat substitute)
1 Roma Tomatoes
1/2 Cup Romaine Lettuce
 2-3 Pickle Slices 
6-8 Olives
1 Tbs Capers
(Optional) Pickled jelepenos from a jar
 (Optional) Add some Vegan "Boulder City" Coconut Oil Chips
Directions:
1. Spread Yellow Mustard on both pieces of bread
2. Sprinkle black pepper + himalayan pink seasalt on top of the mustard
3. Slice up avocado + place on one side of bread + add pickles on top
4. Slice olives in half + add on top of pickle + add capers + optional (pickled jelepenos)
5. On other piece of bread slice tomatoes + add on top + add your lettuce
6. Optional: Add a few potato chips + press your bread slices together + Enjoy 😉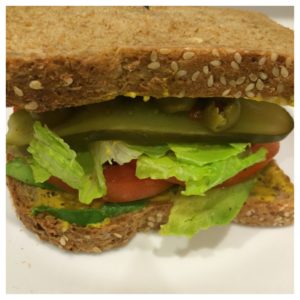 Thanks so much for checking out this recipe. If you found this blog helpful be sure to share it with friends and family♡

Announcements:
 ** New items are up on the store page. Use code "Health" for 15% off https://www.beahealthnuttoo.com/store/products/
 ** Im working on the first Raw Food Live class. Yay can't wait to finish the course.
 ** You can now watch weekly inspirational videos + raw food tutorials on my youtube channel. Link is about at the top of website.
Hugs & Happy Veggie Sandwich Eating
LaShana Nicole ❤
+ Enjoy it's so good & filling!