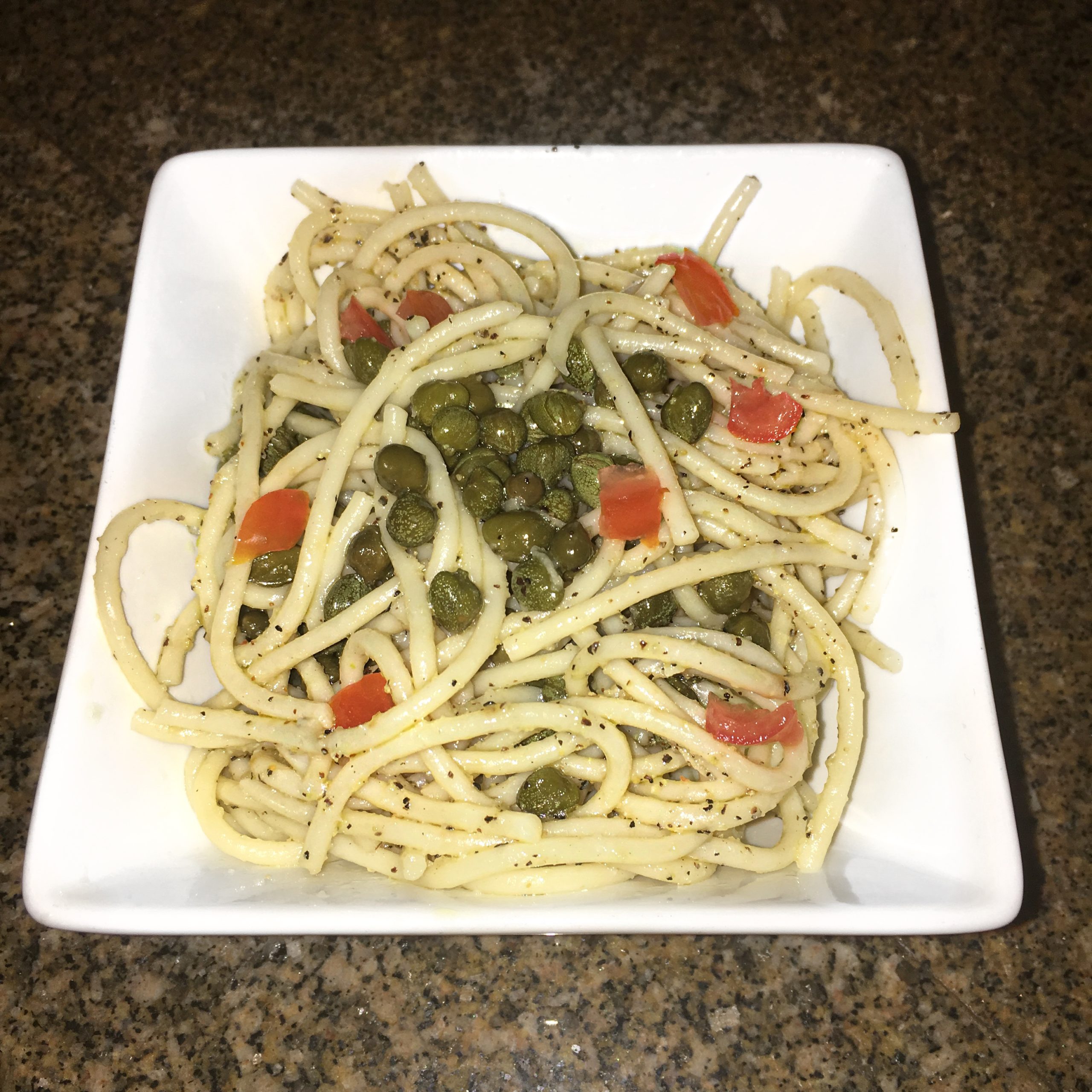 *Lemon Capellini Pasta*
Pasta is a family favorite for many households and this lemon capellini will not disappoint. If you are a pasta lover, you have to give this yummy recipe a try. You can also store it for a few days so it's the perfect meal prep dish!
*Lemon Capellini*
Serving Size:2-3 Bowls
Ingredients:
1/2 Box of Pasta (I used the wholefoods brand, you can use Gluten Free as well) Find here>Noodles
2 Tbs Extra Virgin Olive Oil
3 Tbs of Capers
1 Tbs Caper Juice (use the juice inside the capers)
1 Garlic Clove (grated)
Juice from 1 +1/2 Lemons (feel free to add more lemon juice to taste)
1/2 Tsp Himalayan Pink SeaSalt
1/2 Tsp Black Pepper
1/2 Tsp Garlic Powder
4 Red Cherry Tomatoes (Rough Chopped)
Optional: 2 Sundried tomatoes (lightly chopped)
Directions:
1. Boil water (use directions on pasta box) + pinch of salt to the water + add your noodles
2. Boil your pasta for 13-15 minutes (be sure to stir a couple times while cooking)
3.When your noodles are almost finished boiling strain + rinse under cool water for 30 seconds
4. Allow them to to sit for 10 minutes + next add them to a mixing bowl
5. Next add all ingredients  olive oil + lemon juice + garlic + capers + seasonings to bowl
6. Mix + evenly coat your noodles + taste for additional seasoning
7. Enjoy! It's tasty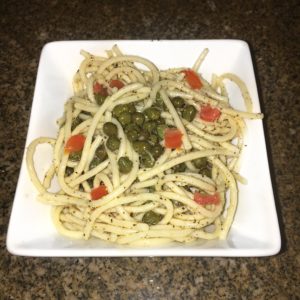 Thanks so much for checking out this recipe. I hope you all love it. Comment below and let me know your thoughts! Don't forget to share the website with your friends and family♡
ANNOUNCEMENTS📢📢:
**Our Best- Selling Vegan Unisex Deodorants are BACK IN STOCK! GRAB them now> HEALTH STORE
** The Be A Health Nut Too Hair Growth Oil is FINALLY available and receiving amazing feedback! If you're dealing with damaged hair, balding, or looking to restore the health of your hair. SNAG some now> HEALTH STORE
** Our Beauty Soaps always sell so fast! We only have a few blends left in stock.
** You can also now watch inspirational videos + raw food tutorials on my Youtube channel. The Youtube page link is at the top of the website!
** THANK YOU so much lovelies for your love and continued support! I adore each and every one of you!
Hugs & Happy Lemon Capellini Eating,
LaShana Nicole❤