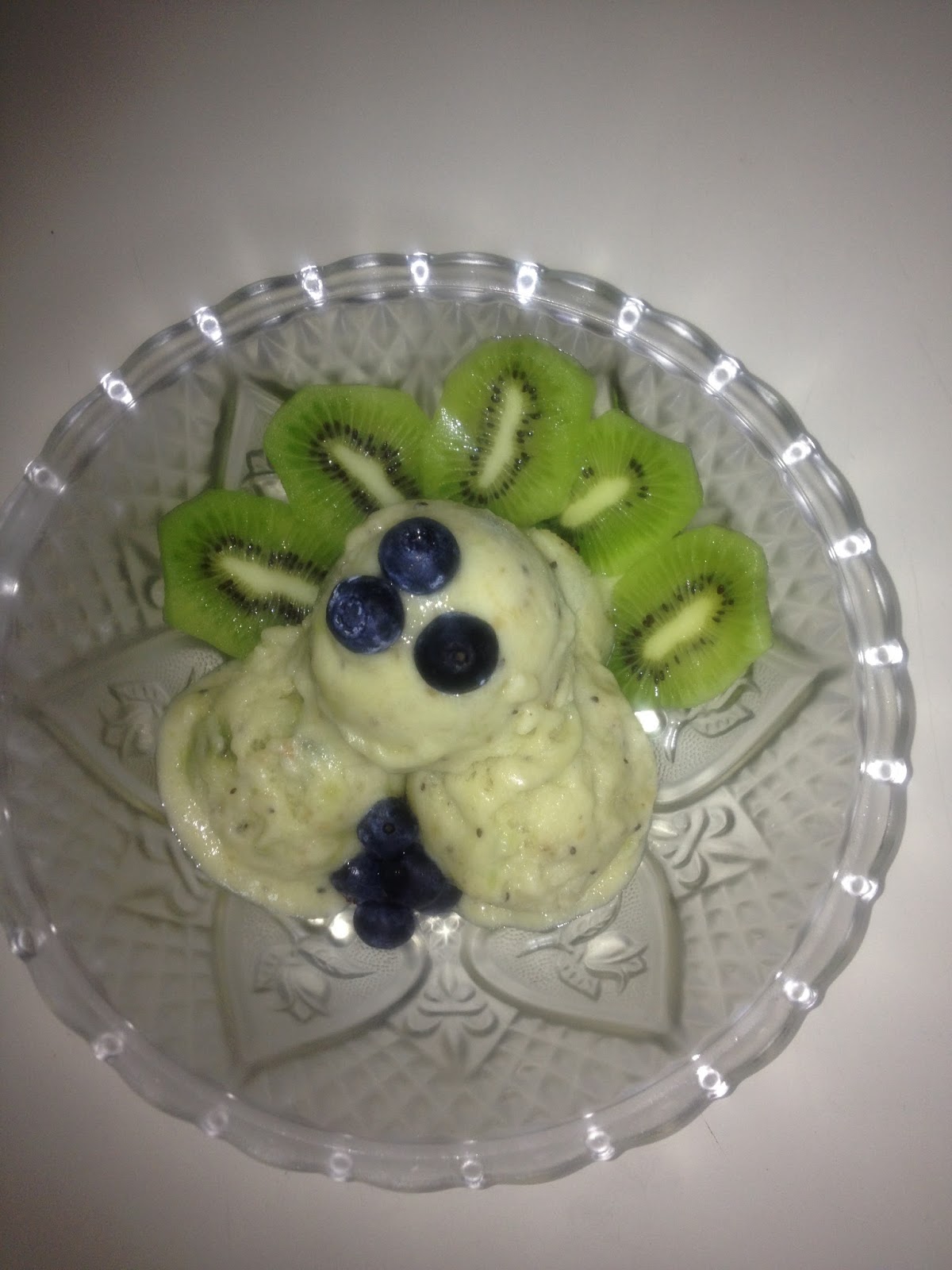 *Kiwi Banana IceCream*
 The wonderful thing about eating raw foods is you get to eat sweet treats for breakfast. WOOT! Kiwi Banana ice cream is another simple yet yummy dish.
*Ingredients*
1 & 1/2 frozen banana
1-2 frozen kiwi's
1 tablespoon of sweetener (I used raw agave)
1-2 table spoon of  unsweetened almond milk or water (I used almond milk)
Food Processor
*Directions*
1. Freeze your bananas & kiwis over night and place in food processor
2. Add sweetener & nutmilk
3. Allow to process for 2-4 minutes until you have a creamy soft serve texture
4. Transfer soft serve into a airtight container and allow to freeze for 1-3 hours depending on the texture you want your ice cream. I allowed mine to chill for longer because I wanted the harder texture of non soft serve ice cream.
5. Take out when you have your desired texture and use a ice cream scoop to spoon into dish. I topped mine with additional kiwi and blueberries! Enjoy 🙂
LaShana Nicole