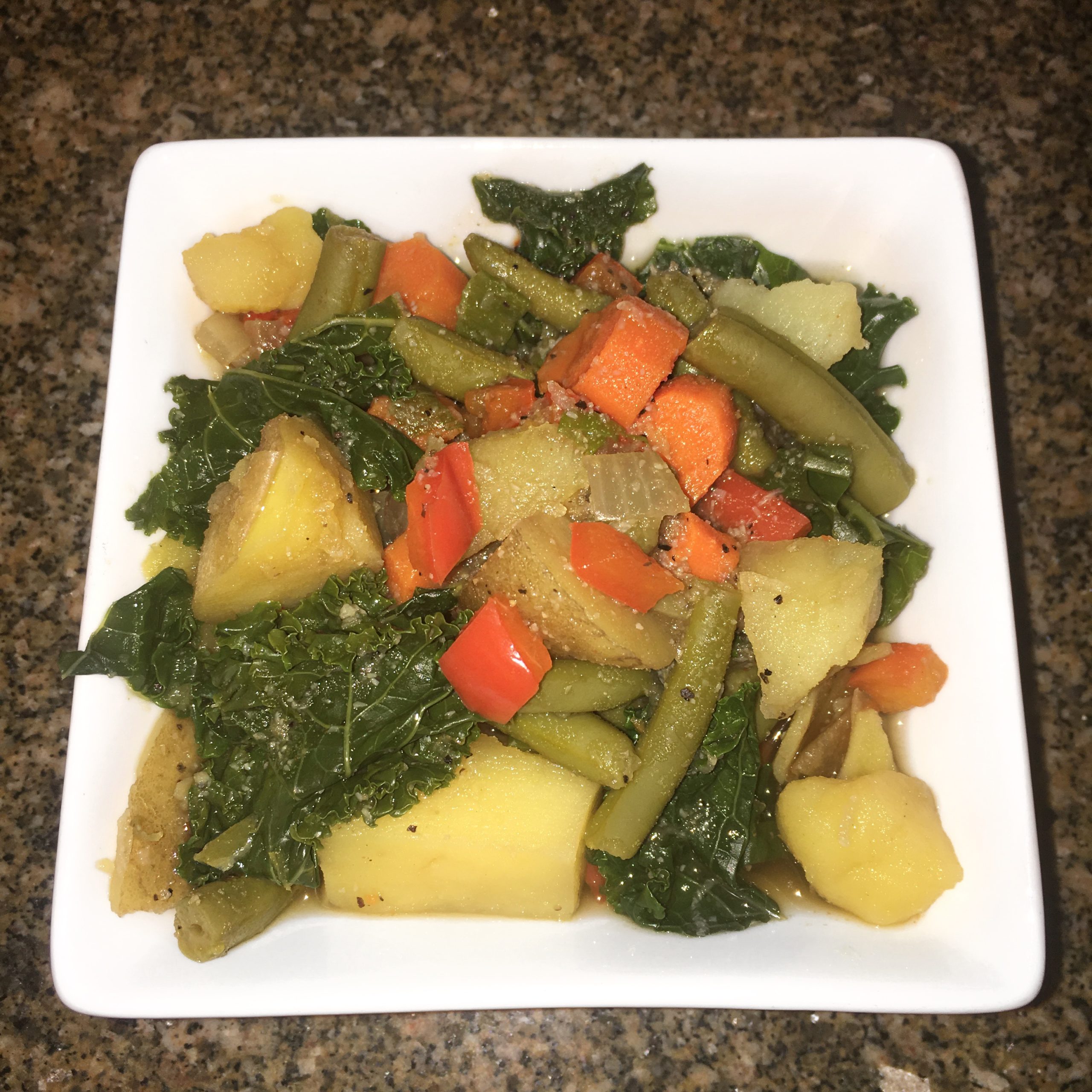 *Green Bean Potato Stew*
Who doesn't love a good warm stew. This green bean potato stew is not only simple to make but so good, kid friendly, and will last a few days. It's perfect as a meal prepped dish! Enjoy lovelies ♡
*Green Bean Stew*
Serving Size: 4 Medium Bowls
Ingredients (all organic):
4 Butter Cream Potatoes (clean + rough chop)
3 Red Potatoes (clean + rough chop)
3 Small Garlic Cloves (Grated)
1 Can of Green Beans (I use the wholefoods brand) find here>> Green Beans
1/2 Rough Chopped Red Pepper (red capsicum)
1 Batch of Kale (5 leaves torn apart)
3 Carrots (remove skin + rough chopped)
1 Small Yellow Onion (rough chopped)
4 Scallions (rough chopped)
1 Box of Vegetable broth (I use the wholefoods brand) find here>>Veggie broth
1 Tbs Onion Powder
1 Tbs Garlic Powder
1 Tbs Rice Vinegar
1 Tsp Cayenne Powder (omit if you don't like spicy)
1/2 Tbs Himalayan Pink Sea Salt
1/2 Tbs Black Pepper
Optional: 1 Tbs Hot Sauce (of choice franks, tabasco, louisiana etc)
Optional:2 Tbs Tomato Paste (Only add if you prefer a tomato based taste)
Directions:
1. Add 1 Tbs of Olive Oil to pan + preheat on med + add red pepper + yellow onion + garlic
2. Allow veggies to saute for 3 minutes + add veggie broth + rice vinegar + add potatoes
3. Add all seasonings + add carrots + allow to cook 25-30 mins on med high heat
4. When potatoes are almost done (8mins left) add kale + scallions + hot sauce + green beans
5. Allow to cook until kale wilts + taste for seasoning and add more if needed
6. Once the flavor is to your liking and potatoes are fully cooked serve your stew while hot
7. If you like spicy add 1 tsp of hot sauce on top
8. To store cover with lid and consume within 3 days! Bon Appetite!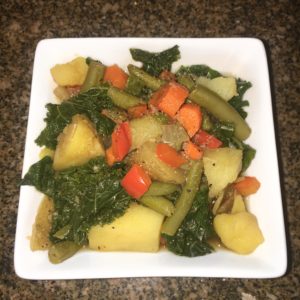 Thanks so much for checking out this recipe. I hope you all love it. Comment below and let me know your thoughts! Don't forget to share the website with your friends and family♡
ANNOUNCEMENTS📢📢:
**Our Best- Selling Vegan Unisex Deodorants are BACK IN STOCK! GRAB them now> HEALTH STORE
** The Be A Health Nut Too Hair Growth Oil is FINALLY available and receiving amazing feedback! If you're dealing with damaged hair, balding, or looking to restore the health of your hair. SNAG some now> HEALTH STORE
** Our Beauty Soaps always sell so fast! We only have a few blends left in stock.
** You can also now watch inspirational videos + raw food tutorials on my Youtube channel. The Youtube page link is at the top of the website!
** THANK YOU so much lovelies for your love and continued support! I adore each and every one of you!
Hugs & Happy Green Bean Stew Eating,
LaShana Nicole❤