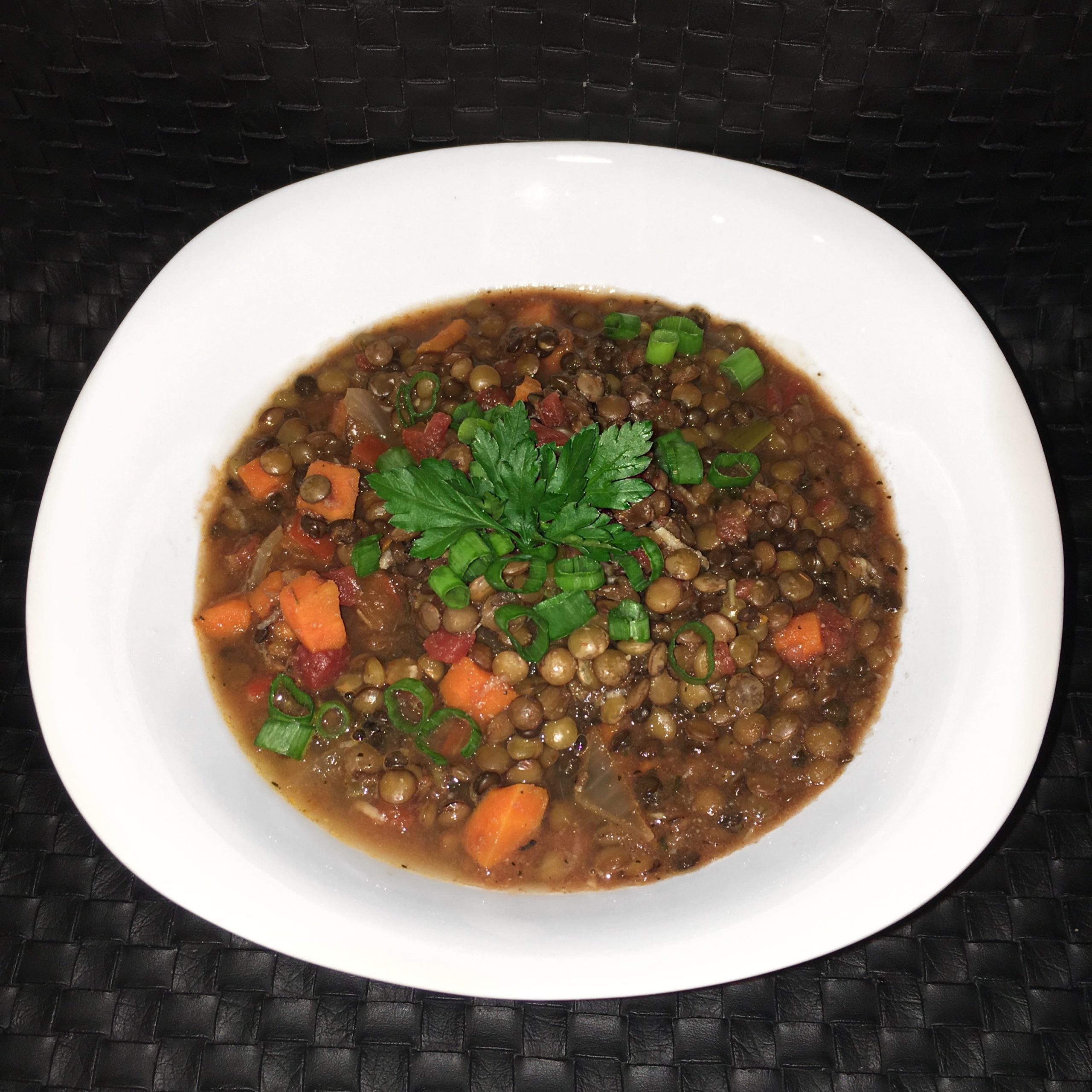 *Tomato Lentil Soup*
Lentil soup is perfect for the fall season. I love warm comforting foods and this soup is just perfect! It's delicious, filling, loaded with protein, dietary fiber, potassium, iron, calcium and more! I've been working on more main dish ideas for all of you. I hope you like this one!
*Tomato Lentil Soup*
Ingredients: All Organic (Servings size 3-4 bowls)
1 Red Onion (Rough Chopped)
3 Medium Size Garlic Cloves (Grated)
1 Tbs Extra Virgin Olive Oil
2 Carrots (Peeled and Rough Chopped) omit if you no longer consume carrots
1 10 oz can Diced Tomatoes ( I used the 365 whole foods brand that has jalapeños inside)
1 Cup Dry Black Lentils (Rinse well)
1/2 Cup Dry Green Lentils (Rinse well)
1/2 Cup Fresh Red Bell Pepper (Rough Chop)
1 8oz Can Tomato Sauce
1/2 Tsp Balsamic Vinegar
2 Cups Vegetable Broth
1/2 Tsp Garlic Powder, Onion Powder, Cayenne Powder, Himalayan Pink SeaSalt
Dash Of Dried Basil, Oregano, Parsley
8 Fresh Basil Leaves (Rough Chopped) 
Directions:
1. Boil your lentils in water on med high for 40-45 mins until soft
2. Boil your carrots on med high for 25-30mins until soft + set aside
3. When your lentils are almost finished cooking preheat your olive oil in pan 
4. Add your onions + garlic +red peppers + allow to sauté for 5 mins
5. Next add your diced tomatoes(include the juice) + tomato paste + veggie broth
6. Next add all your seasonings + fresh basil + add your lentils + carrots
7. Combine all ingredients +stir+ allow to cook on med-low for 10 additional minutes
8. Add green scallions + fresh parsley on top + serve inside bowl and bon appetit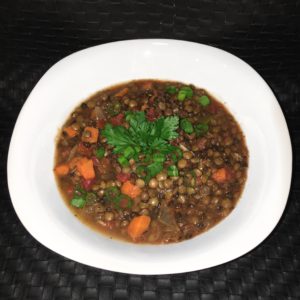 Thanks so much for checking out this lentil soup recipe. I hope you all love it . Comment and let me know your thoughts below! Don't forget to share the website with your friends and family♡
ANNOUNCEMENTS📢📢:
** THE WAIT IS OVER! All BeAHealthNutToo Beauty Soaps are  BACK IN STOCK. Here's your chance to grab some before they sell-out again. Click here to order >>>Beauty Soaps
** The BeAHealthNutToo store FINALLY has VEGAN Deodorants, Lotions, Body Sprays, Shampoo and Conditioner. How Exciting!! They're already selling so fast! We just SOLD-OUT of our Lemongrass Tea Tree deodorant and only have a few of the Lavender and Triple Citrus left. Snag your vegan goodies today! Click the link to order>> Health Store
** You can also now watch inspirational videos + raw food tutorials on my youtube channel. Youtube page link is at the top of the website. Enjoy!
Hugs & Happy Tomato Lentil Soup Eating,
LaShana Nicole❤