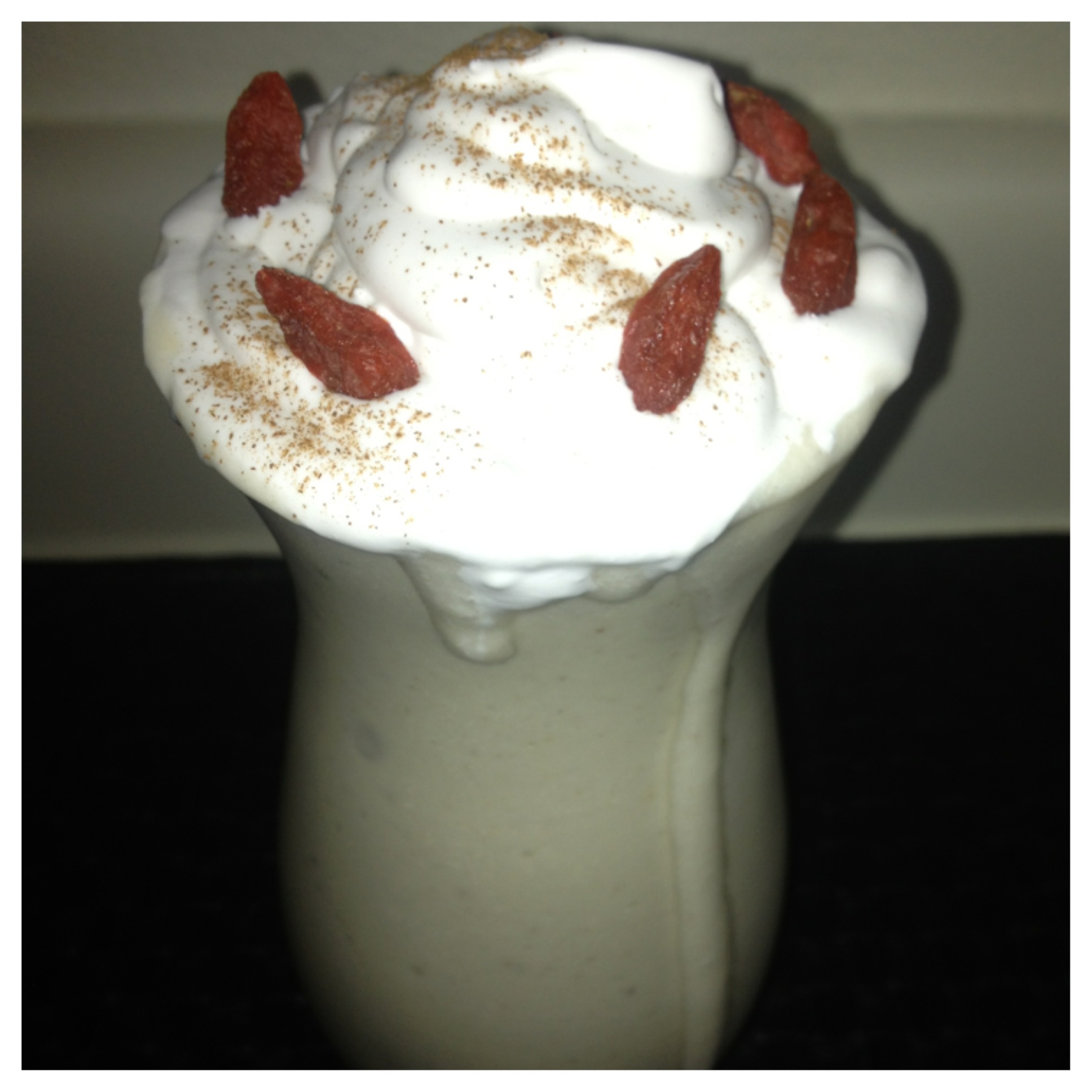 *CinnaCream Smoothie*
This CinnaCream Smoothie is sooo yum and full of flavvvvaaaaa 😉
*CinnaCream Smoothie*
Ingredients (all organic)
2 frozen banana's
1/2 -1 Cup of coconut cream milk (add liquid as needed)
1/2 tsp of cinnamon
1/2 tsp of nutmeg
pinch of tumeric
Optional Topping: Goji Berries
Coconut Whip Cream:
1 Can of organic coconut milk
1-2 tablespoons of raw agave (depends on how sweet you like your cococream)
1/2 tsp of vanilla flavoring
Directions:
1. Place your coconut milk inside refrigerator over night
2.In the morning scoop the thick meat cream portion into the food processor (use the liquid thats left over for the actual smoothie)
3. Add your sweetener + vanilla flavoring + allow to whisk inside food processor for 2-3 minutes it will turn into a cream. I also sometimes allow it to chill inside the refrigerator a few extra minutes.
4. Place all your smoothie ingredients inside the blender + add the left over liquid from the coconut milk + blend
5. Pour inside of glass + top with the cococream + sprinkle cinnamon + add goji berries on top
LICK THE ENTIRE GLASS CLEAN! Hahaa its sooooo tasty 😉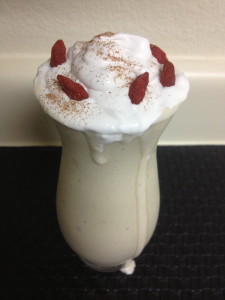 Thanks so much for checking out BeAHealthNutToo®. Im so excited about everything that is happening on this healthy journey. If you need any smoothie recipes, juice recipes, tote bags, or smoothie cups check out the store page for lots of goodies 

https://www.beahealthnuttoo.com/store/products/
We now have a youtube page woohooo. Think live raw food demos + health & life discussions + beauty demos as well:-) You can check it out here. www.youtube.com/loveshananicole
Hugs & Happy CinnaCream Drinking 😉
LaShana Nicole