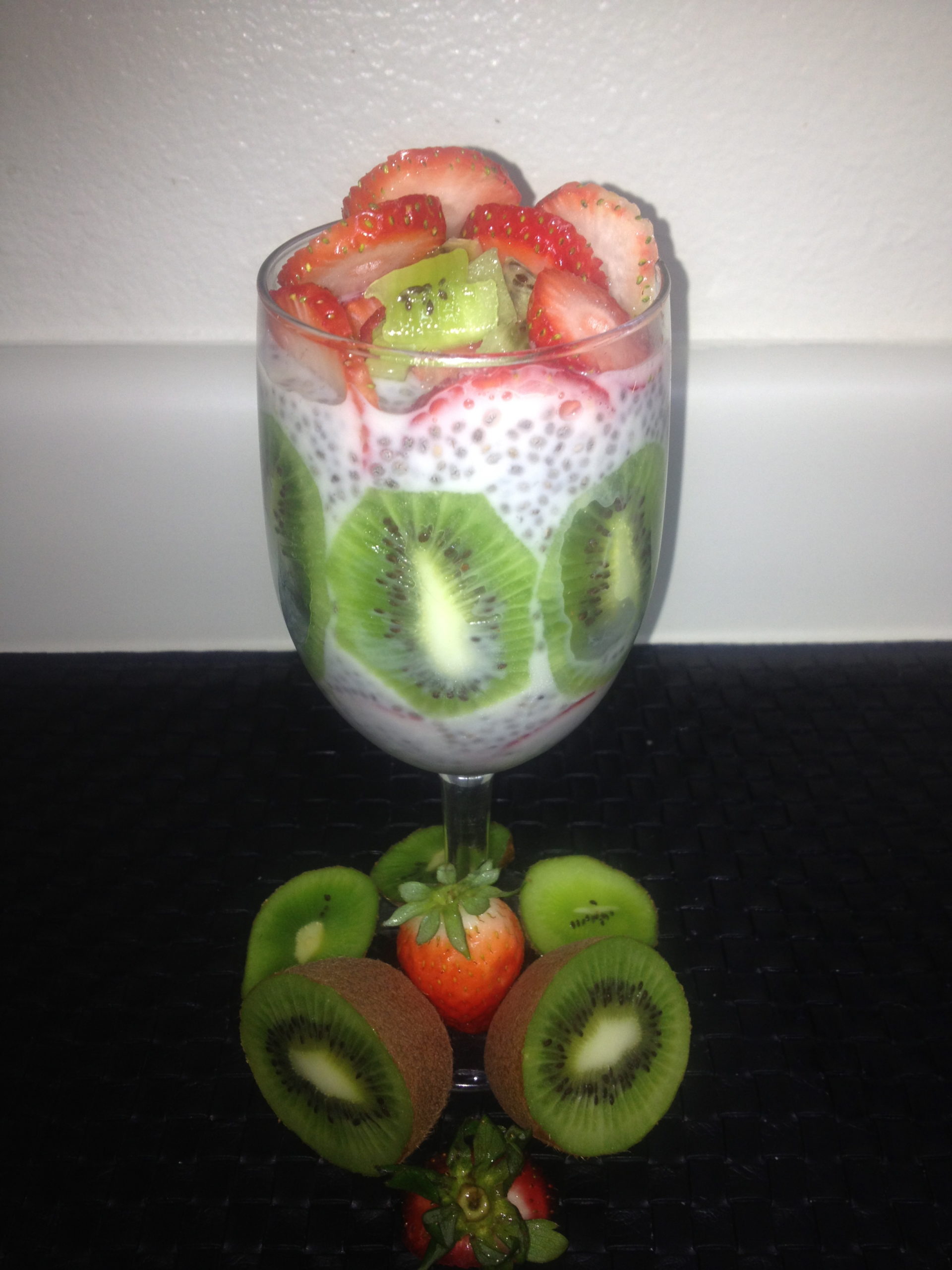 *Chia Pudding*
Chia Seeds are loaded with fiber, omega 3's, protein, calcium, zinc, and magnesium just to name a few of the nutritional benefits. Chia puddings are perfect for breakfast, an after workout snack, or just a filling little treat!
Chia Pudding Ingredients:
1 Cup Almond Milk (Or nut milk of choice)
2 Tsp Maple Syrup
3 Tbs of Chia seeds (add for for super thick pudding)
Toppings: Kiwi + Strawberries
Directions:
1. Pour your milk inside bowl or glass + add chia seeds + sweetener + stir really good until the seeds are all mixed inside the almond milk + allow to sit over night inside refrigerator
2. Take your pudding out + stir to make sure everything is mixed properly + add your kiwi + strawberries + toppings of choice + ENJOY♥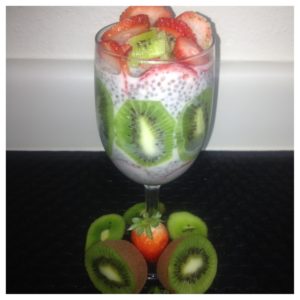 Thanks so much for checking out this chia seed pudding recipe. If you make it, be sure to comment below and let me know your thoughts. Don't forget to share the website with your friends and family♡
ANNOUNCEMENTS📢📢:
** Our VEGAN Deodorants, Lotions, and Body-sprays are BACK IN STOCK! The deodorants are almost SOLD-OUT again in just one week! Snag your health goodies now before we sell out! Click the link to order>> Health Store
** THE WAIT IS OVER! Our Best-Selling Beauty Soaps are BACK IN STOCK, but are almost SOLD-OUT AGAIN! Here's your chance to grab some while we still have all blends available. Click here to order >> Beauty Soaps
** You can also now watch inspirational videos + raw food tutorials on my You tube channel. Youtube page link is at the top of the website. Enjoy!
** Thanks SO much everyone for all your love and sweet support! I appreciate each of you!
Hugs and Happy Chia Seed Pudding Eating,
LaShana Nicole♥