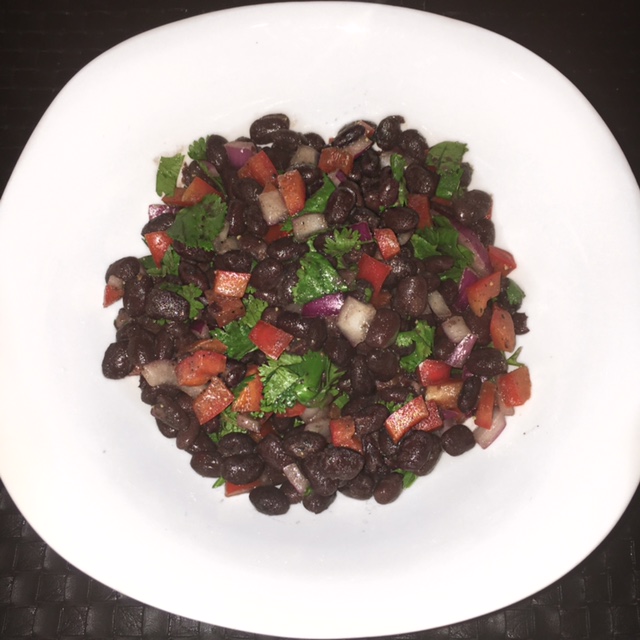 *Black Bean Salsa Salad*
Black beans helps to lower cholesterol, aids in digestion, fights off cancer, promotes prenatal health, and are loaded with protein. I love adding them to dishes and this salad is nothing short of amazing! Enjoy friends!
*Black Bean Salsa Salad*
Serving Size: 2
Ingredients:
1 Can of Organic Black Beans ( I purchase mine from wholefoods or sprouts)
1/2 Rough Chopped Small Purple Onion
1/2 Rough Chopped Small Red Bell Pepper
1/3 Cup of Rough Chopped Cilantro
1/2 Fresh Juice from Half a Lime
1/2 Tbs Olive Oil1/2 Tsp Himalayan Pink Seasalt
1/2 Tsp Black Pepper
1/2 Tsp Onion Powder
Optional: Jalapeno Diced Tomatoes ( I used the 365 brand from wholefoods)
Optional: Late July Jalapeno Lime Chips ( I used these to dip and eat and highly recommend)
Directions:
1. Rinse your black beans + clean your cilantro, red peppers, onions + rough chop
2. Add all ingredients to a bowl + mix and coat evenly with the lime juice
3. Add your black bean salad to a bowl + chill for 30 minutes
4. Eat this alone or with dipping chips! Indulge! Its tasty!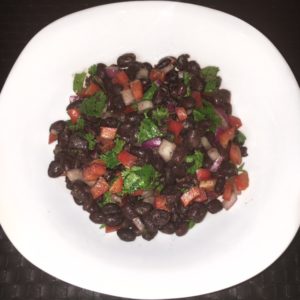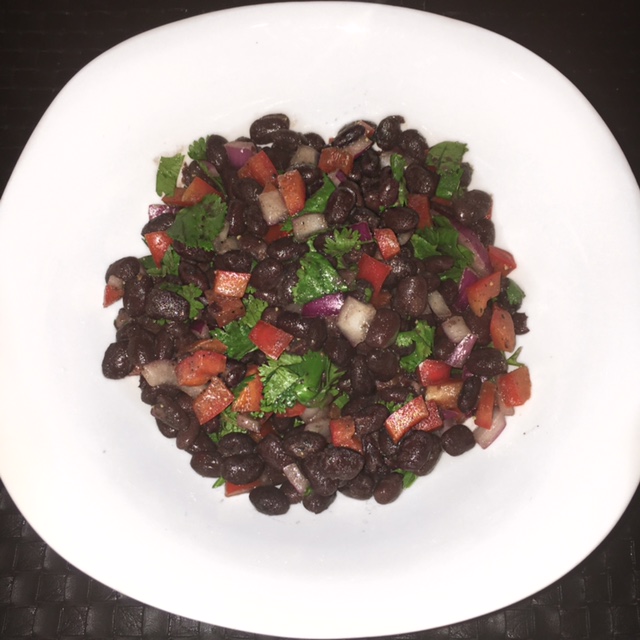 Thanks so much for checking out this black bean salad recipe. I hope you all love it. Comment below and let me know your thoughts! Don't forget to share the website with your friends and family♡
ANNOUNCEMENTS📢📢:
** Our Unisex Vegan Deodorants are finally BACK IN STOCK and already almost sold-out in just one week! YAY! Be sure to snag yours now>> HEALTH STORE
** VEGAN BATH BOMBS JUST LAUNCHED INSIDE OUR ONLINE STORE! HOW EXCITING! Get ready to take your bathing experience to a new level. Check them out here> HEALTH STORE
** You can also now watch inspirational videos + raw food tutorials on my Youtube channel. The Youtube page link is at the top of the website!
** Our best selling beauty soaps are also back in stock! THANK YOU so much lovelies for your love and continued support! I'm working on some amazing NEW products for you guys and can't wait to share soon. I adore each and every one of you! Stay tuned!
Hugs & Happy Black Bean Salad Eating,
LaShana Nicole❤