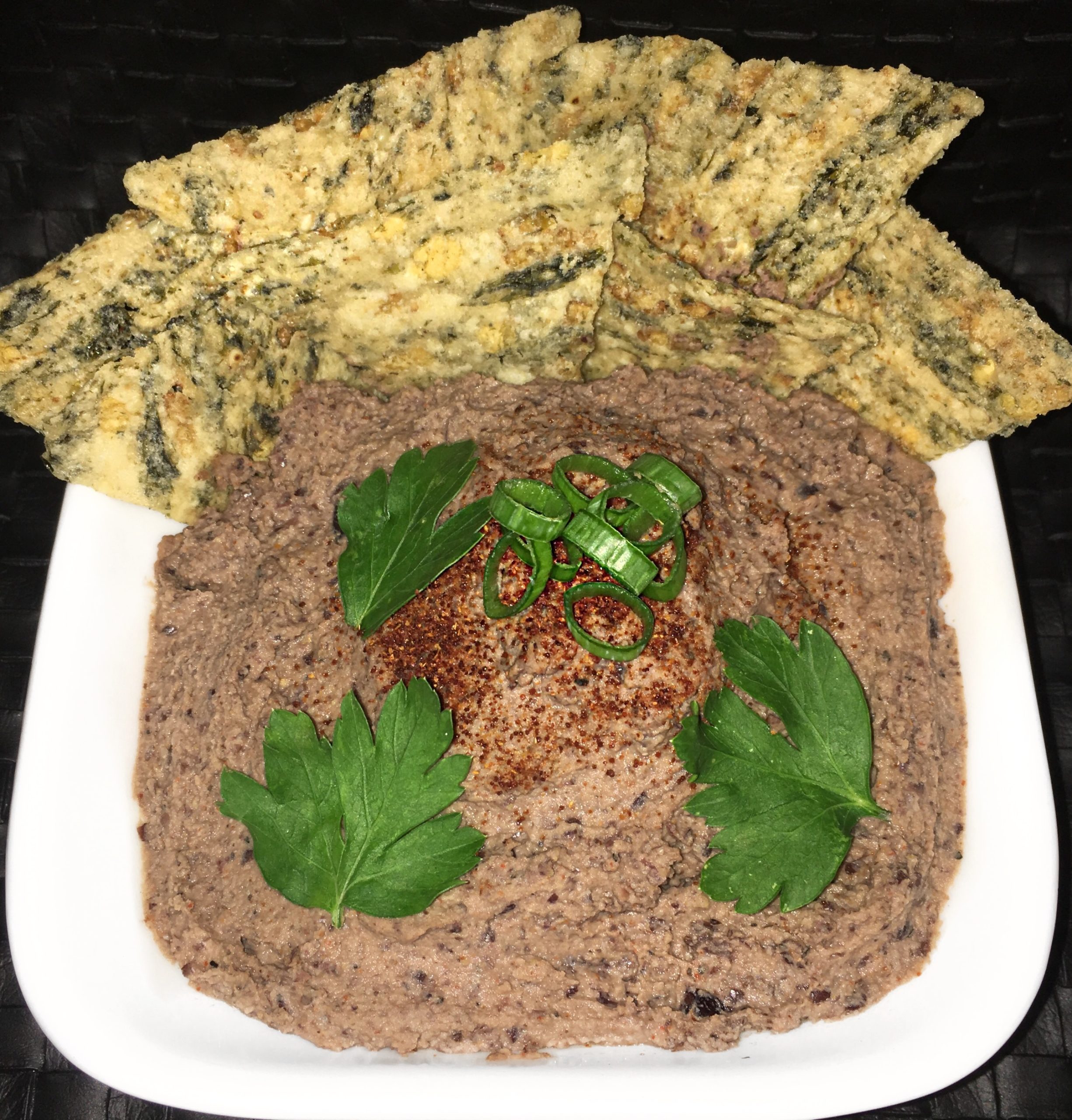 *Black Bean Hummus*
If you like hummus, you're going to absolutely LOVE this black bean version. It is SO yummy and super filling. You can add it to your favorite sandwich, wrap, or simply eat with pita chips! If you have children this is a perfect healthy snack. I've made it ever week for about a month hahah. Enjoy♥
*Black Bean Hummus* (Servings size:2)
Ingredients:
1 Can Organic Black Beans 13.4oz
Juice from one small lemon (2.5 Tbs add more to taste)
2 Small Garlic Cloves (Rough Chop)
2 Tbs Raw Tahini
1/3 Tsp Cumin
1/3 Tsp Paprika
1/4 Tsp Garlic Powder
1/4 Tsp Black Pepper
1/4 Tsp Himalayan Pink Seasalt
Dash of Cayenne (for spicy only)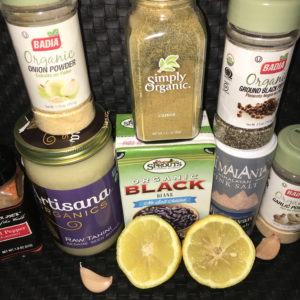 Directions:
1. Place all your ingredients inside food processor + pulse until you have a evenly blended texture
2. Taste and adjust flavor to your preference if needed
3. Spoon into serving dish + top with fresh parsley + paprika+ scallions +add pita chips of choice
4. I used the brand GimMe seaweed pita chips and I loved them! Consume within 2-3 days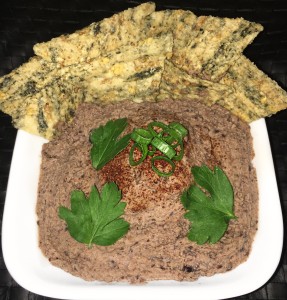 Thanks so much for checking out this recipe. I hope you guys love it. Comment and let me know your thoughts below. Don't forget to share the website with your friends and family♡
ANNOUNCEMENTS📢📢:
** The Be A Health Nut Too Hair Growth Oils are BACK IN STOCK and already selling fast! If you're dealing with damaged hair, balding, or looking to restore the health of your hair, SNAG some now>> HAIR OIL

**You asked, we listened! Our✨LIQUID CASTILE SOAPS✨are NOW available! Grab some here> HEALTH STORE
** The beauty soaps and deodorants are both back in stock!
** You can also now watch inspirational videos + raw food tutorials on my Youtube channel. The Youtube page link is at the top of the website!
** THANK YOU so much lovelies for your love and continued support! I adore each and every one of you!
Hugs and Happy Black Bean Hummus Eating,
LaShana Nicole♥