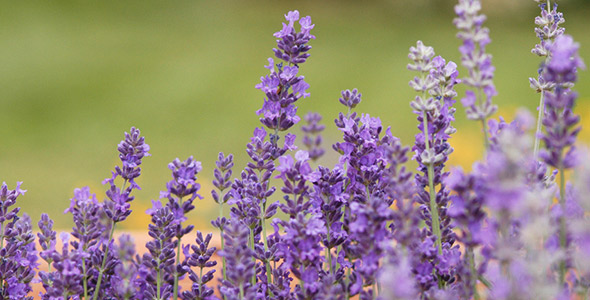 *Benefits Of Essential Oils*
So everyone who knows me found out about my little secret of being slightly obessed with essential oils. I absolutely love them and not only do they smell YUMMY, but they have sooo many health benefits & healing properties. This is my excuse for always purchasing essential oils its totally a win win. Hahaha. I decided I should write a blog about my little obsession and list the many health benefits that come from the oils.
*What Are Essential Oils*

Essential oils are extracted from stems, roots, leaves, shrubs,herbs, and trees through a process of distillation which purifies liquid by heating and cooling. Essentail oils have been used for their auromatherapy and healing properties for years. There are more than 90 essentail oils, each has numerous health benefits.
*Purchasing Essential Oils*
You want to make sure the oils are very pure and not diluted with any synthetic chemicals. Be aware of really cheap essential oils they are usually heavily diluted. You want to purchase essential oils that are sold inside of dark bottles this helps to keep them very potent and ensures that the oils wont deteriorate due to the oils being exposed to light. I purchase the majority of my oils from the following brands.
www.Dhealthstore.com
www.Youngliving.com
www.Auracacia.com
♥ESSENTIAL OIL LIST + BENEFITS♥
♥ Basil: Its antibacterial and is great for the skin, fighting infections, and blood circulation issues.
♥ Bergamot: It has antiseptic, disinfectant, antibiotic, and anti depressant properties. It smells AMAZING and can be used as deodarant because it helps to remove body order. If you are in a bad mood rub the bergamot on your palms and inhale or use a diffuser to help with depression.  Bergamot also can be applied on scars to help naturally fade them. Yes this is one amazing little oil
♥ Chamomile: This essential oil is very diverse. It can be used for regulating the menstrual cycle, fading scars, fighting infections, uplifting the mood, reducing spasms, antiseptic, antibiotic, antiinflammatory, and kills bacteria. Camomile truly has so many and is such a  highly effective and useful oil.
♥ Carrot Seed: Is a antioxidant, detoxifying, antiseptic, essential oil and can be used as a disinfectant. Its great for the skin, it helps fight infections, purifies the blood, remove toxins from the body, and it helps to fight off free radicals.
♥ Cedarwood: This oil is a natural diuretic, insecticide, fungicide, and tonic. It helps to heal wounds, regulate the menstrual cycle, kills insects, fights off fungal infections, and it also helps to heal colds naturally.
♥ Cinnamon: This is one of my favorite oils. It has a very cooling effect and smells really great. If you place this oil inside of a diffuser its a nice comfy smell for the home. Cinnamon is antibacterial, antifungal, anti-clotting, and a astringent. It helps to fight skin infections, purifies the blood, helps heal wounds, fights bad breath, and helps with heart disorders.
♥ Citronella: I just started using this oil and im in love hahaha! It smells great. I sprinkle drops inside my carpets before leaving and when I come home it smells so lovely + it fights off insects! Citronella is anti bacterial,anti inflammatory, anti septic, and a anti depressant. It can be used as deodarant with its odor fighting properties. It helps to protect wounds, fights off viral & fungal infections, and its great for helping to remove toxins from the body. Its def one of my favs.
♥ Eucalyptus: If you have a stuffy nose, a cold, or a bad cough  this essential oil is such a gem and works wonder for respiratory health. Its great for fighting intestinal organisms, wound care, muscle pain, and skincare. It has many  antibacterial, anti inflammatory, and decongestant properties. It can also be used to fight body odor naturally.

♥ Frankincense: This oil is a disinfectant, antiseptic, astringent and diuretic. Frankincense helps protect wounds, heal scars, fight infections, soothe anxiety, great for uterine health, and fights common cough and cold.
♥ Geranium: I use Geranium Rose oil, it smells so yummy and can be mixed with a carrier oil as a light perfume. It can be used as a astringent, styptic, diuretic, and deodarant. This oil helps to stop hemorrhaging, promotes cell growth, it is also useful with healing scars.
♥ Grapefruit: This oil is great for the skin. It is a antidepressant, stimulant, and a disinfectant. It also helps to lift the mood, fight infections, and eliminate toxins.

♥ Jasmine: Is a great oil for easing the pain during child birth. It also helps to increas breast milk, regulate menstrual cycles, heals scars, and helps to cure sexual dysfunctions. It is a antidpressant, aphrodisiac, sedative, and antiseptic.
♥ Lavender: Ahhhhh this is seriously by far my most favorite essential oil. It is sooo calming and relaxing and it smells like a dream.  Lavender is a disinfectant, antifungal, and is great for the skin, hair, immune health, and respiratory disorders. If you are stressed rub so lavender on your palms and inhale deeply. Soo soothing
♥ Lemon: Has a great fresh scent. It is a antiviral, antiseptic,bactericidal, antiseptic and a disinfectant. It helps to protect wounds, fights off viruses and baceria, helps cure fevers, and its great for fighting infections.
♥ Myrrh: Is a great immune boosting oil. Its a anti inflammatory, antifungal, and a circulatory oil. Its awesome for getting rid of a cold,  stops fungal growth, and helps protect against a wide range of disease.
♥ Oregano: Is one powerful oil. It has antiviral, anti fungal,antioxidant, anti parasitic, and anti-allergenic properties. its great for figthing a range of infections including bacterial, fungal, parasitic, and viral. Its also great with helping to cure allergies and fight a host of germs. Note: This oil is very potent and should be used with a carrier oil as most oils should.
♥ Patchouli: Is a very diverse oil. It is an insecticide, fungicide, antiseptic, antidepressant, and a aphrodiasiac. It can help to fight sexual disorders and increase libido. It is great for helping to protect wounds from getting infected, It can be used as a mood uplifter and also as a natural deodarant by fighting off body odors.
♥ Peppermint: Great for helping with bad breath. It is a astringent,decongestant, and antiseptic. Peppermint is great for congestion, reducing fever, strengthening the gums, liver health, hair loss, and it helps to promote a strong memory.
♥ Rose: This is also my fav favoriteeeee! Smells divine.  It can be used as a antidepressant, astringent, bactericidal, antiviral, and a aphrodiasiac. It helps to uplift your spirit and moods. Can be used as a natural perfume. It also helps to purify the blood, promotes uterine health, liver health, fights viral infections, and is great or healing scars.
♥ Tea Tree: I love tea tree oil for fighting acne. It works great. It is antibacterial, antiviral, antiseptic, and a insecticide.  Teatree is great for fighting the common cold, getting rid of bugs, and it helps to heal scars. If your dealing with acne try teatree mix with jojoba oil. it works wonders.
♥ Thyme: My toothpaste is mainly thyme. Its great for killing bacteria and getting rid of odor. It removes toxins, and can be rubbed on the chest to help with chest infections. Thyme is also great for regulating the menstrual cycle.
♥ Wormwood: This oil helps to kill worms, eliminate body odor, kills insects, and is great for facilitating healthy digestion.
♥ Ylang Ylang: Is a great mood uplifter. Its a antidepressant and natural aphrodiasiac. It helps to increase libido and heal sexual disorders. Ylang Ylang is also great for lowering the blood pressure.
This is just a list of a few of my favorite essential oils but there are over 90 so I could not list all of them. As you can see essential oils have many great healing properties. Below are a few ways to use essential oils as perfume, disenfectant, and deodorizer.
Perfume:
Rose + Lemon 
Lavender + Bergamont + Rose
Lavender + Lemon
Citronella + Rose
Disinfectant: 
Mix 16 oz water + 2 dropper fulls of 35% food grade hydrogen peroxide + 6 drops tea tree oil + 6 drops Lemon oil + 6 Drops Eucalyptus + 6 Drops of Citronella + 3 drops of Lavender + shake and spray to clean or disinfect carpets etc
Spa Bath:
Add 10 drops of Citronella + 8 Drops Tea Tree Oil + 12 Drops of Lavender + 6 Drops of Carrot Seed + 6 Drops of Eucalyptus + 6 Drops of bergamot + 6 Drops of Rose + 2 Cups of Black Hawaiian Salt or Sea Salt + Soak and Inhale (sooo Relaxing)
Deodorizer:
1/2 or 1 Cup of Baking Soda + 3 drops lavender + 3 drops of Citronella + 3 Drops of Rose + 1 Drop Teatree + 1 Drop Lemon+ Shake to mix + sprinkle on mattress or carpet ( This also helps to keep dust mites away and other critters)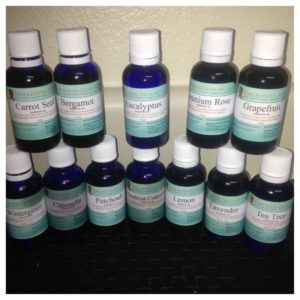 NOTE: Most essential oils are for EXTERNAL USE ONLY and could cause great harm if taken internally. Only food grade essential oils, via Young Living Essential Oils are suggested as oils that can be ingested or taken internally as a supplement. DO NOT ingest otherwise. Also many essential oils should be mixed with a carrier oil "jojoba, coconut oil" etc to dilute. Many are very potent and may irritate the skin if applied alone. 
Announcements:
** GUESS WHAT everyone the BeAHealthNutToo Vegan Herbal Supplements are FINALLY available. We are SOLD OUT of the HAIR-SKIN-NAIL Formula and only have a few of the others left in stock. Our herbal formulas are Vegan, Cruelty- free, and contain No Chemicals, Toxins, Additives, or Junk. We have 8 formulas available and a VERY limited quantity. They are already selling SO fast. Grab yours NOW while supplies last. Click Link to order>>> Yes I want to order NOW!
** GOOD NEWS the BeAHealthNutToo Beauty Soaps are back in stock and they are selling fast! We are already SOLD OUT of the Lemongrass Sensation, Peppermint Love, Grapefruit Bliss, Lavender Delight and only have a couple of the other blends left in stock. Don't miss your opportunity to order NOW before we SELL OUT again. The beauty bars are completely ☆Vegan☆All Natural☆Organic☆ and Toxin-free☆ and LESS than 5$. No more using chemicals on your skin. If you haven't order yet, what are you waiting for?? Snag yours NOW. Click here>> YES! I WANT SOME!
** We are so excited to announce that BeAHealthNutToo is expanding into a health and wellness store. We will still feature new recipes and all the things you already love, with the addition of products. 
** Don't miss the monthly encouragement newsletters, health tips, freebies and more. Subscribe today!
** You can also now watch inspirational videos + raw food tutorials on my youtube channel. A new video just went up called (De-Stress Your Life), youtube page link is at the top of the website. Enjoy!
Hugs & Happy Healing 😉
LaShana Nicole