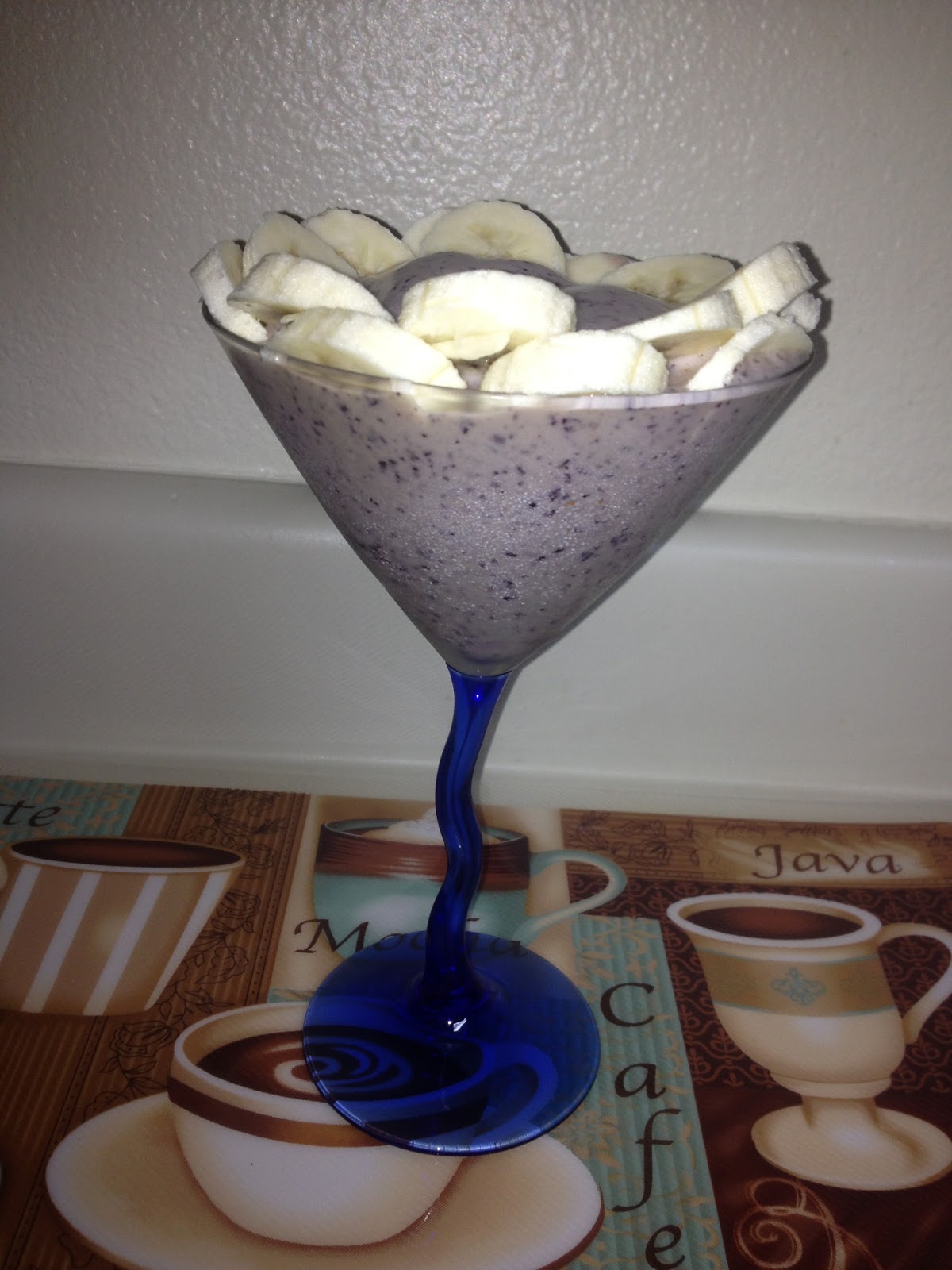 *Banana Blueberry Icecream*
 You can make the most delicious treats out of your favorite nutrient bursting fruit. All it takes is getting your blender out, going in your kitchen or where you want to blend haha and combining some of your favorite fruit to create some YUMMY desserts. I made this Banana Blueberry Ice cream two days in a role because it was so good. I think im going to add it to my weekly meal plan as a must have dessert or for breakfast. You cant go wrong when its organic, all natural, yummy, easy to make, filling, and oh so perfect.
What you need:
20 Organic frozen blueberries (If you use fresh add a hand full of ice to create the frozen texture)
Blue berry benefits Read Here
1 or 2 frozen Banana's
Banana Benefits Must Read Click Here

3 tablespoons 100% Grade B Maple Syrup, Honey, Or raw Agave Nectar
1/2 Cup of alkaline or distilled water or a nut milk. (I used alkaline water this time. Remember less liquid to start to make sure you achieve the ice cream texture)
Blend all items together on high for 1min or until desired texture is achieved
Spoon into your favorite Glass or Bowl and top with bananas or blueberries. I choose bananas.
I started eating before I finished the topping lol had to stop myself.
That's all 4 simple ingredients and you have yourself a filling treat or breakfast.
Just want to say thank so much to everyone who has been supporting the blog, leaving comments,and reaching out to me. You all are awesome, and it makes me happy to see other's trying to take better care of their bodies. My fellow Health Nuts I heart all of you. 🙂 Keep the questions coming!
Shana Nicole,