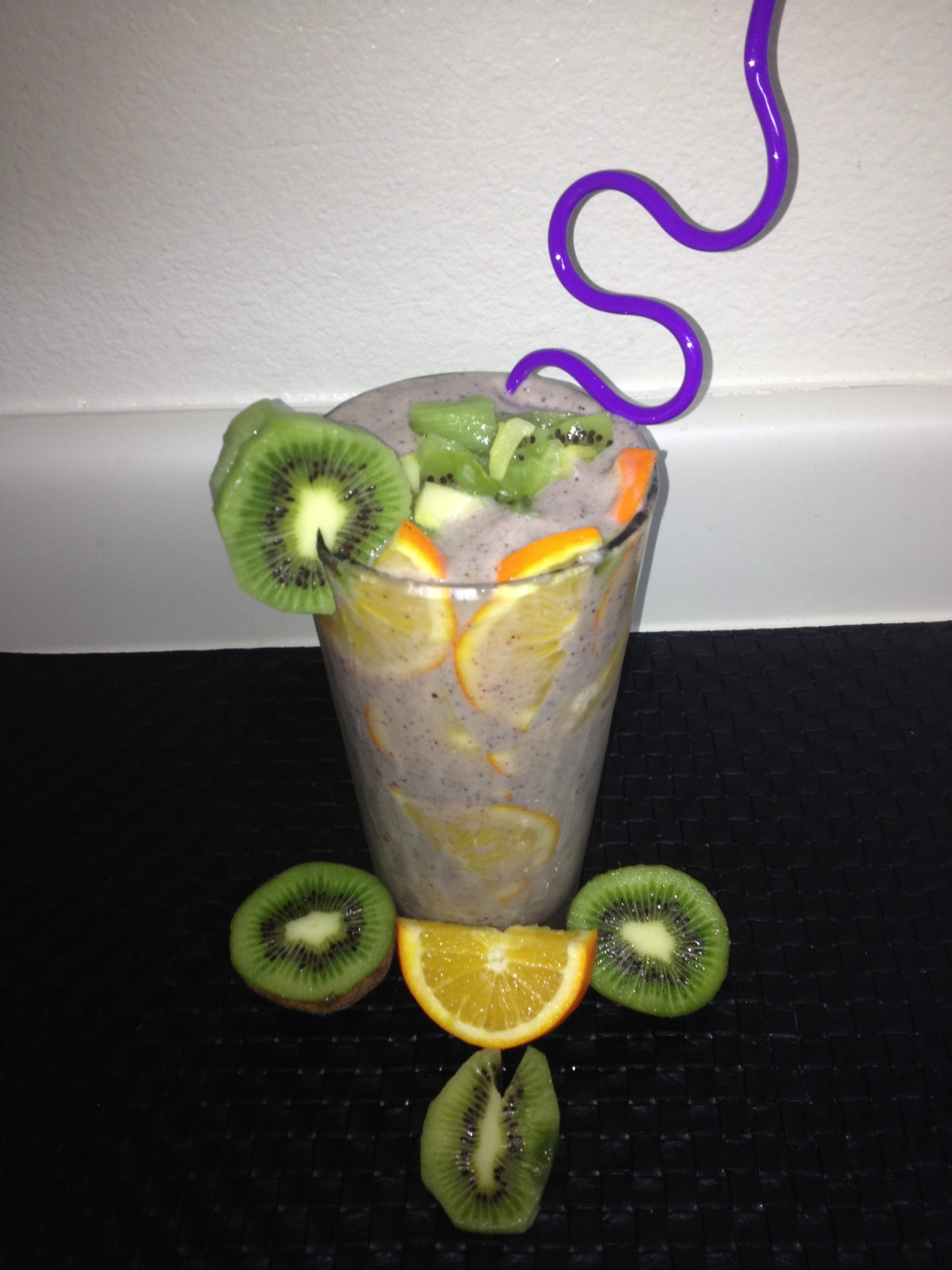 *Avocado Blueberry Dream Smoothie*
At first glance I wouldnt believe this smoothie was created with avocado. Its so yummy, rich and creamy. This is a great combo of ingredients that will be helpful in boosting your immune system, providing you with essential vitamins and minerals, plus loaded with vitamin E so going to be a awesome drink for your skin.
*Avocado Blueberry Dream Smoothie*
Ingredients:
2 frozen bananas
1 avocado
1/4 cup frozen blueberries
2 tbs lemon juice
1 cup almond milk or water
1 tbs hempseeds
2 tbs of 100% maple syrup or raw agave nectar
Directions:
1. Place all your ingredients inside blender + blend until smooth
2. Pour inside of glass + top with fresh kiwi and orange slices. Press your slices up against glass.
Enjoy this cup of Yum Yum's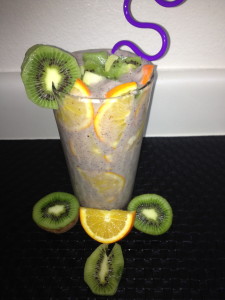 Ps. Thanks so much for checking out this blog. Be sure to share and subscribe for updates of new post. If you need more smoothie recipes you can download my smoothie recipe ebook by visiting the store page 😉
Hugs & Happy Avocado Dream Smoothie Drinking,
LaShana Nicole