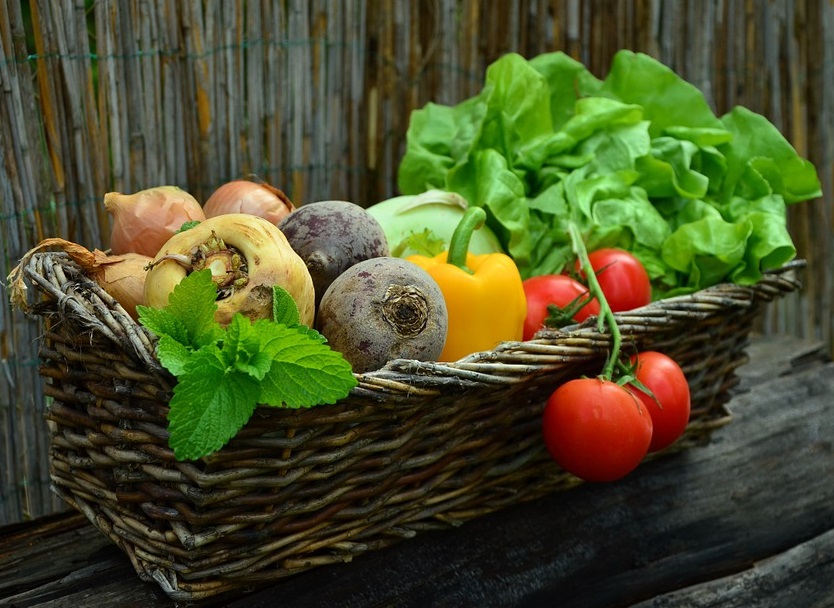 *Alkaline Vs. Acidic Foods*
In order to maintain optimum health it is essential to consume lots of alkaline rich foods. When your body is in an alkaline state it is able to fight off disease,cleanse your blood, naturally flush out toxins, bacteria, worms, and parasites. Disease, fungus, parasites, and yeast thrives inside of an acidic environment and puts the body in a state of stress. Your body has to work twice as hard to stay healthy when you're feeding it tons of processed junk foods. It has to break those foods down and barely gets any essential nutrients from the overly processed cooked foods. Your body has to then pull those nutrients from other organs to maintain a balance. When you're not getting the vitamins and minerals needed your immune system is compromised which makes you vulnerable to illness.
Am I saying you have to eat 100% raw, although that would be awesome and I'm sure your body would jump for joy haha, I am not saying to go 100% raw. I am suggesting that you find the right balance for you, but incorporate WAY more raw foods into your daily regimen. Raw foods will provide your body with natural energy, essential vitamins, minerals, and yes you will still get your essential amino acids (proteins).
Looking at the PH scale will help you to measure how alkaline or acidic a food or your body is. The blood needs to stay slightly alkaline in order to keep the body in a healthy state. You can encourage this alkalinity in your body by eating more alkaline rich foods vs. acid forming foods. Below we will discuss some of the best foods to consume and some of the acidic foods to possibly stop consuming or eat less often.  I suggest consuming at least 60-80% raw alkaline rich foods plus drink a ton of water and consume 20-40% acidic (this is considered your cooked foods grains, beans, etc)
*ALKALINE FOOD*



Spirulina 
Chlorella
Moringa Leaf
Limes
Lemons
Pineapples
Dulse, Nori, Kelp (Seaweed Vegetables)
Watermelon (with seeds)
Apples
Bananas 
Mangos
Grapes (Seeded)
Dates
Strawberries
Blueberries
Blackberries
Cherries
Pears
Peaches
Papaya
Oranges
Bell Peppers
Avocado
Cucumbers
Arugula
Lentils
Garbanzo beans
Kale
Parsley
Cilantro
Spinach
Tomatoes
Watercress
Collard/Turnip Greens
Romaine Lettuce
Asparagus
Cayenne
Dandelion
Grapefruits
Pumpkin
Quinoa 
Wild Rice
Brazil Nuts
Walnuts
Hemp Seeds
ACIDIC FOOD:
Cheese
Meats (Chicken, Steak, Fish etc)
Butter
Yogurt
Milk (Substitute using Brazil Nut Milk, Hemp Seed Milk)
Cookies, Cake, Pies, Donuts
Fried Foods (French fries etc)
White rice, white sugar, white bread, white flour (substitute for spelt bread, rye, amaranth)
Ice cream
Alcohol
Jam/Jelly
Artificial sweeteners (splenda, aspartame etc) use Raw agave, coconut nectar, or dates instead
Soft Drinks
White salt (Substitute for himalayan pink sea salt)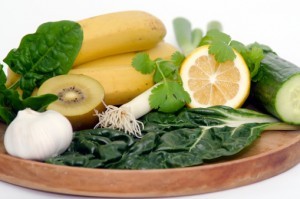 This is just a short list of alkaline vs.acidic foods to get you started. I didn't want to make this blog super long! Let me know if you have any questions in the comment box below. Thanks so much for checking out this blog, I hope you gained some healthy insight! Be sure to share with your family and friends♥
ANNOUNCEMENTS📢📢:
** Our VEGAN Deodorants are BACK IN STOCK, and already selling SO fast! Grab your favorites while we have them all in stock >>>  Health Store
** The Be A Health Nut Too Hair Growth Oil is FINALLY available and receiving amazing feedback! If you're dealing with damaged hair, balding, or looking to restore the health of your hair. SNAG some now> HEALTH STORE
** Our Beauty Soaps always sell so fast! We only have a few blends left in stock.
** You can also now watch inspirational videos + raw food tutorials on my You tube channel. Youtube page link is at the top of the website. Enjoy!
** Thanks SO much everyone for all your love and sweet support! I appreciate each of you!
Hugs & Happy Alkaline Eating,
LaShana Nicole❤