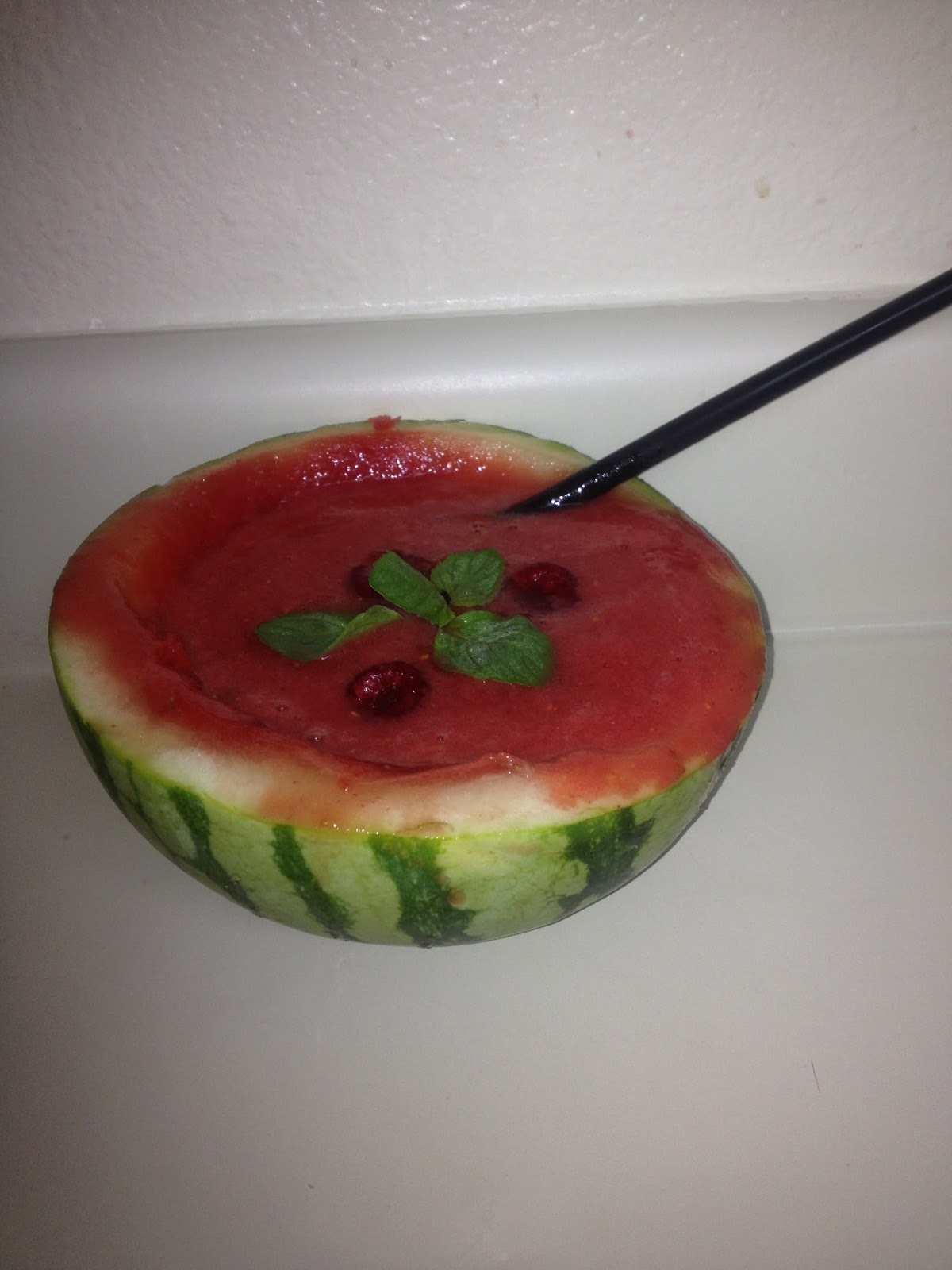 **Watermelon Slush Bowl**
Do you have watermelon sitting around your kitchen? Why not make a watermelon slush bowl, it is a fun way to spice up and add some creativity to eating watermelon. Its very simple to make, and if you have read my blogs I say quite often I love tasty treats that are quick and easy.
Watermelons contain so many healthy vitamins including vitamin A,C,E,D. Eating watermelon will help with protecting against cancer,boosting your immune system, kidney and heart health, healthy clear skin, as well as helping to regulate blood pressure. Watermelons contain 92% water and only 8% sugar. Crazy right. If you have a hard time consuming water eating watermelon can help with keeping you hydrated. Feel free to add some watermelon to fruit infused water. I blogged about fruit infused water here Click Here.
*What you need*
Servings:1 half watermelon serves 1 person
*Half a watermelon
*Cup of Ice
*Mint Leaves
* 2-3 tablespoons of100% Maple syrup (pick a sweetener)
*Hand full of  raspberries
*Hand full of strawberries
*1/2 cup of water
*Blender
*Directions*
1.Slice Fresh watermelon in half and scoop out half of watermelon then add to blender
2. Next add your frozen strawberries and raspberries to blender
3. I added fresh mint 2-3 leaves (this adds a nice minty flavor yum)
4. Add your sweetener, water, and ice then blend for 1-2 mins
5. Pour back into watermelon bowl, add mint on top and your favorite fruit and drink right away. It melts quick haha :-).
Happy Watermelon Slushy Drinking 🙂
LaShana Nicole
Picture of me in class practicing Green Screen