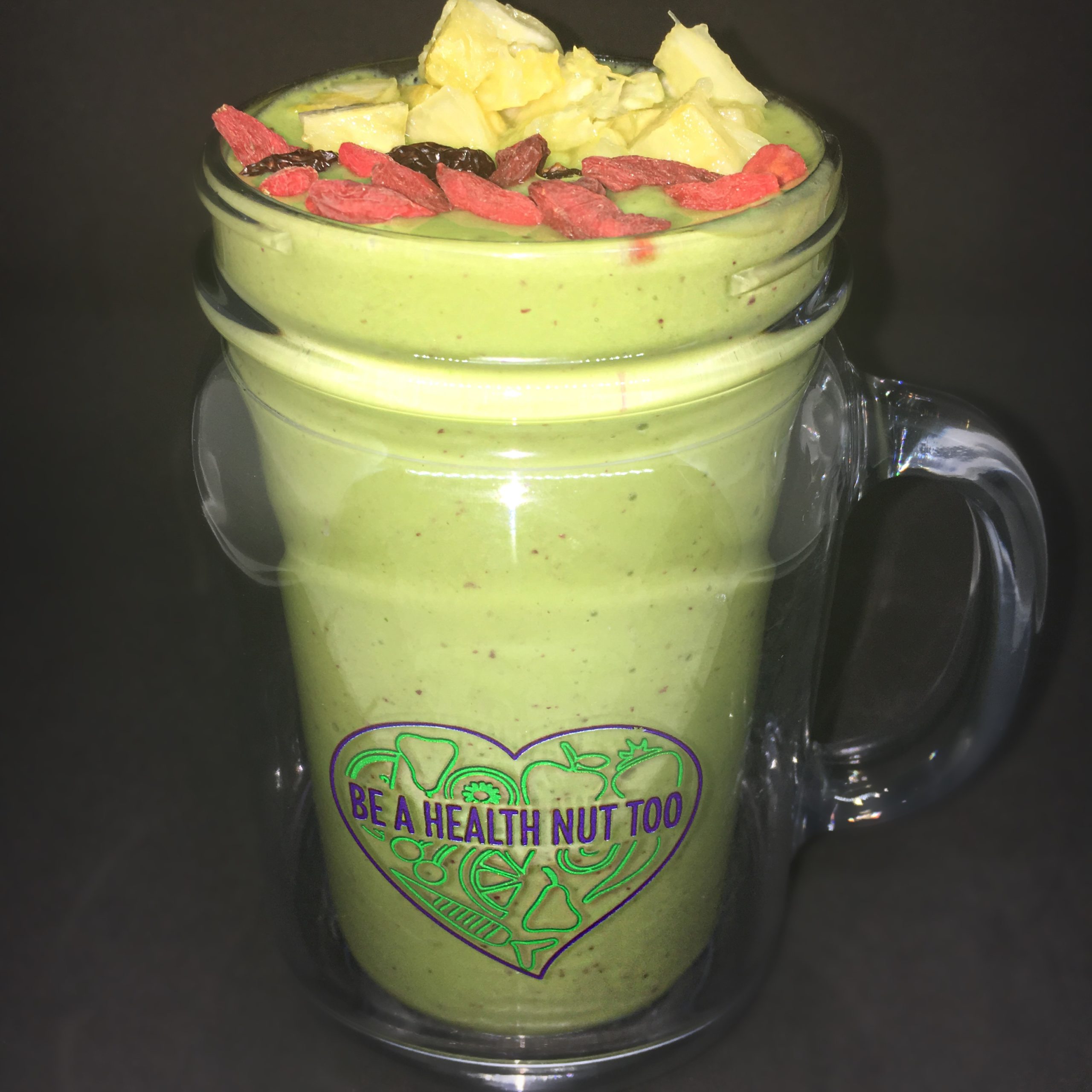 *Spinach Green Smoothie*
Spinach is a very water rich food which is great for keeping your body hydrated. It is low in fat but high in nutrients. Spinach is a power green that contains zinc, fiber, iron, calcium,iodine, potassium and many more vital vitamins and minerals. It can be added to a smoothie, made into a salad, or even one of my favorites sauteed. This is a very sweet smoothie combo that's also really healthy for you.
*Spinach Green Smoothie* (Serving Size 1)
Ingredients:
2 Frozen Bananas
1 Cup Fresh Spinach
1 Fresh Nectarine (can use frozen as well)
1 Fresh Peach (can use frozen as well)
1 +1/2 Cup Almond Milk (add more if needed)
Toppings: Golden Berries + Goji Berries + Pineapple
Directions:
1. Place all smoothie ingredients inside the blender + blend until smooth
2. Pour your smoothie inside cup + add fruit toppings
3. Drink right away! Enjoy!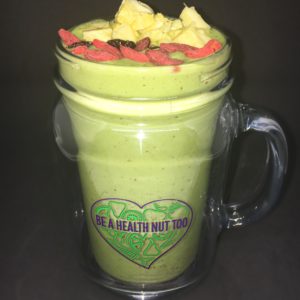 Thanks so much for checking out this spinach green smoothie recipe. I hope you all love it. Comment and let me know your thoughts below. Don't forget to share the website with your friends and family♡
ANNOUNCEMENTS📢📢:
** We ONLY have 8 of our signature Be A Health Nut Too Mason cups left. If you want one grab it now before they're gone for good!  HEALTH STORE
** OUR BEST-SELLING VEGAN Beauty Soaps are also BACK IN STOCK, but almost sold out again! Don't miss out! Snag your favorites NOW >> HEALTH STORE

** VEGAN BATH BOMBS JUST LAUNCHED INSIDE OUR ONLINE STORE! HOW EXCITING! Get ready to take your bathing experience to a new level. Check them out inside the store!
** You can also now watch inspirational videos + raw food tutorials on my Youtube channel. The Youtube page link is at the top of the website!
** THANK YOU so much lovelies for your love and continued support! I'm working on some amazing NEW products for you guys and can't wait to share soon. I adore each and every one of you! Stay tuned!
Hugs & Happy Smoothie Drinking,
LaShana Nicole❤