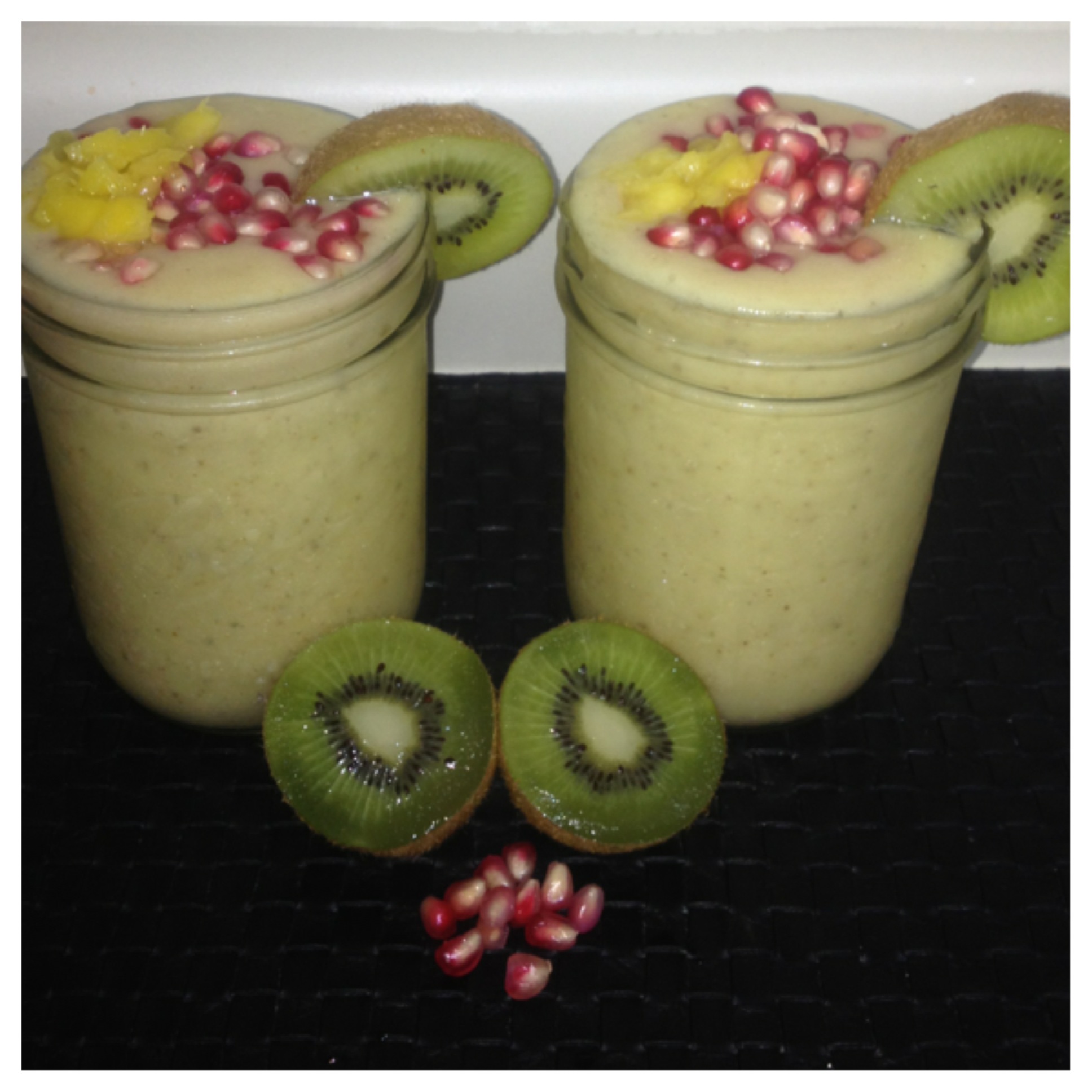 *Tangy Tango Smoothie*
*Tangy Tango Smoothie Recipe*
Ingredients (all organic)
4-5 Frozen Bananas
1 Frozen Whole Pineapple (Chucks)
1 Fresh Mango
1-2 Tbs of Chia Seeds
1 Cup Water (add more if needed)
Toppings: Fresh Pomegranate seeds + fresh mango + fresh kiwi
Directions:
1. Place all of your ingredients inside the blender + blend until smooth
2. Pour into glass + add fruit toppings of choice + Drinky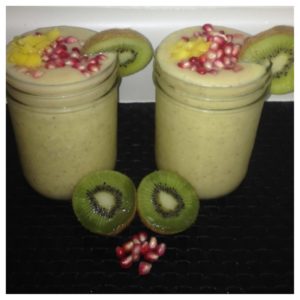 Ps. Thanks so much for checking out BeAHealthNutToo® I am so excited to announce the " I Will Not Settle Movement" has officially launched. Woohoo♥ You can find more details about the movement, watch testimonials, and learn how to get involved on the home page under the I will Not Settle Tab.
The  "Stay Inspired" T-shirt collection is now available. WOOHOOOO♥ Check out the Tees + Recipe E-books on the store page link below. Use code "Health" for 15% off your order.
https://www.beahealthnuttoo.com/store/products/
Hugs & Happy Tangy Tango Drinking♡
LaShana Nicole