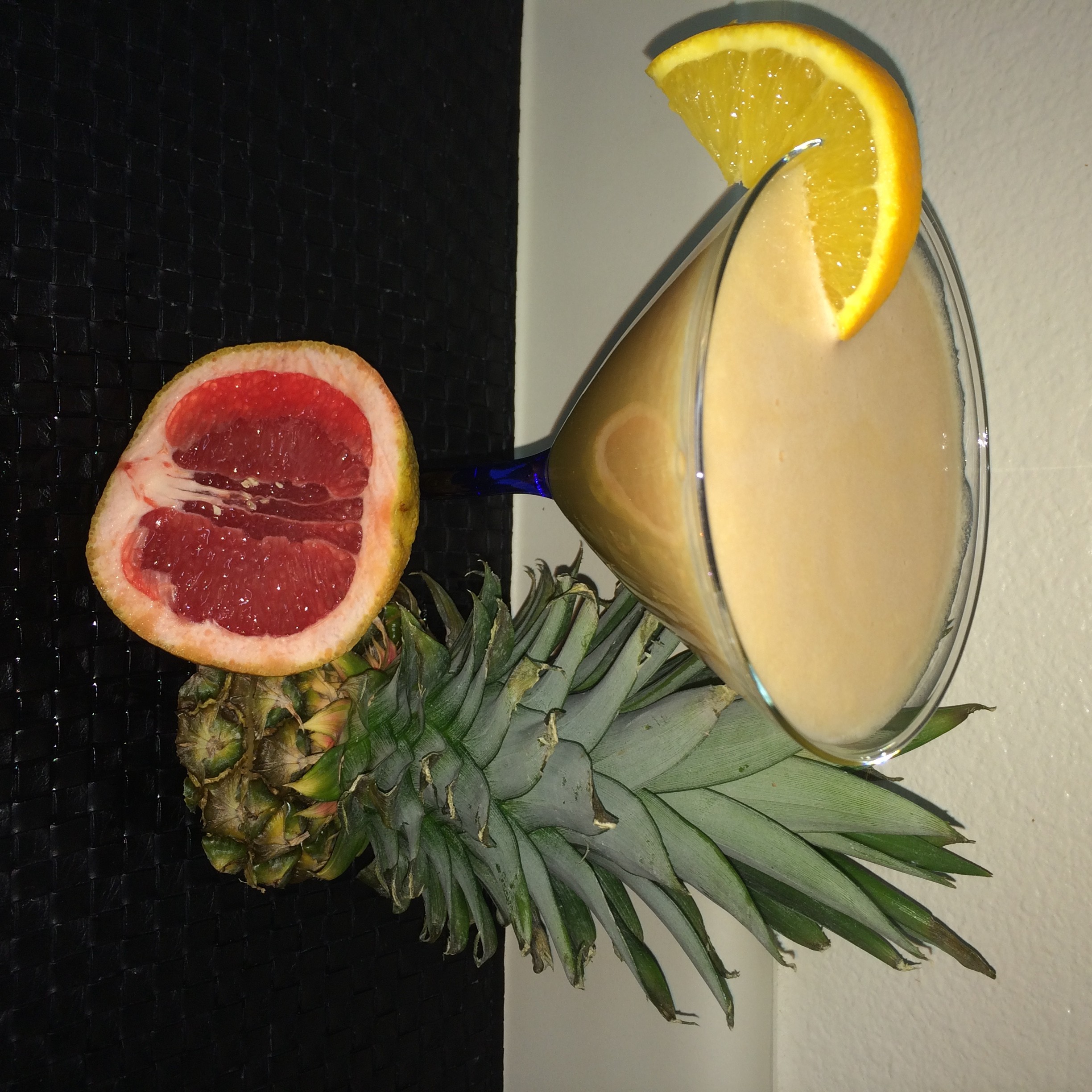 *Delightful Joy Juice*
This juice was bursting with favor. SO healthy for the body and loaded with a ton of nutrition. If you are battling a illness or a cold this juice would be great to help flush your system. It contains a ton of vitamin C which will naturally help to boost your immune system. This juice would also be great for purifying the blood and helping to clear your skin.
*Delightful Joy Juice*
(All Organic)
1 Fresh Pineapple (Remove all skin)
1 Ruby Red Grapefruit Optional: (Remove all skin)
1 Orange Optional: (Remove all skin)
Directions:
1. After you remove the skin from your fruit cut your fruit into chunks. If you choose to juice whole fruit without removing skin on the orange or grapefruit just clean the outside skin really good.  I decided to remove all skin this time but I often juice with the skin on. ( Note: The skin has great healing benefits) You will want to remove the skin from the pineapple.
2. Start juicing I juiced half a pineapple first + added my grapefruit + added the orange + added the other half of pineapple
3. Drink right away for most optimum health benefits. (If you need to store your juice, store inside of a airtight container + add a pinch of himalayan pink seasalt to stop bacteria growth + consume with 1-2 days max)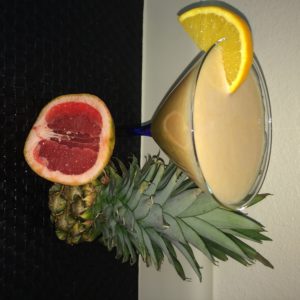 Enjoy this recipe. If you need more juice recipes you can download " The 21 Day Juice Habit Ebook" on the store page. Use Code "Health" for 15% off.
Thanks so much for reading. If you have any questions feel free to leave them below. Share this blog with anyone you know who wants to take better care of their body. 
Ps. I am so excited to share that I am working toward getting my Raw Food Chef Certification. I would love to further my studies and I plan to start teaching raw food classes, create plant based meal plans, and also bottle and ship BeAHealthNutToo cold pressed juice right to your doorstep. How exciting!! I set up a gofund me account to help fund the tuition of my course. Any amount that you feel led to give would help me with my endeavors. Link Below. I truly appreciate each of you♥
http://www.gofundme.com/lashananicole
LaShana Nicole♡