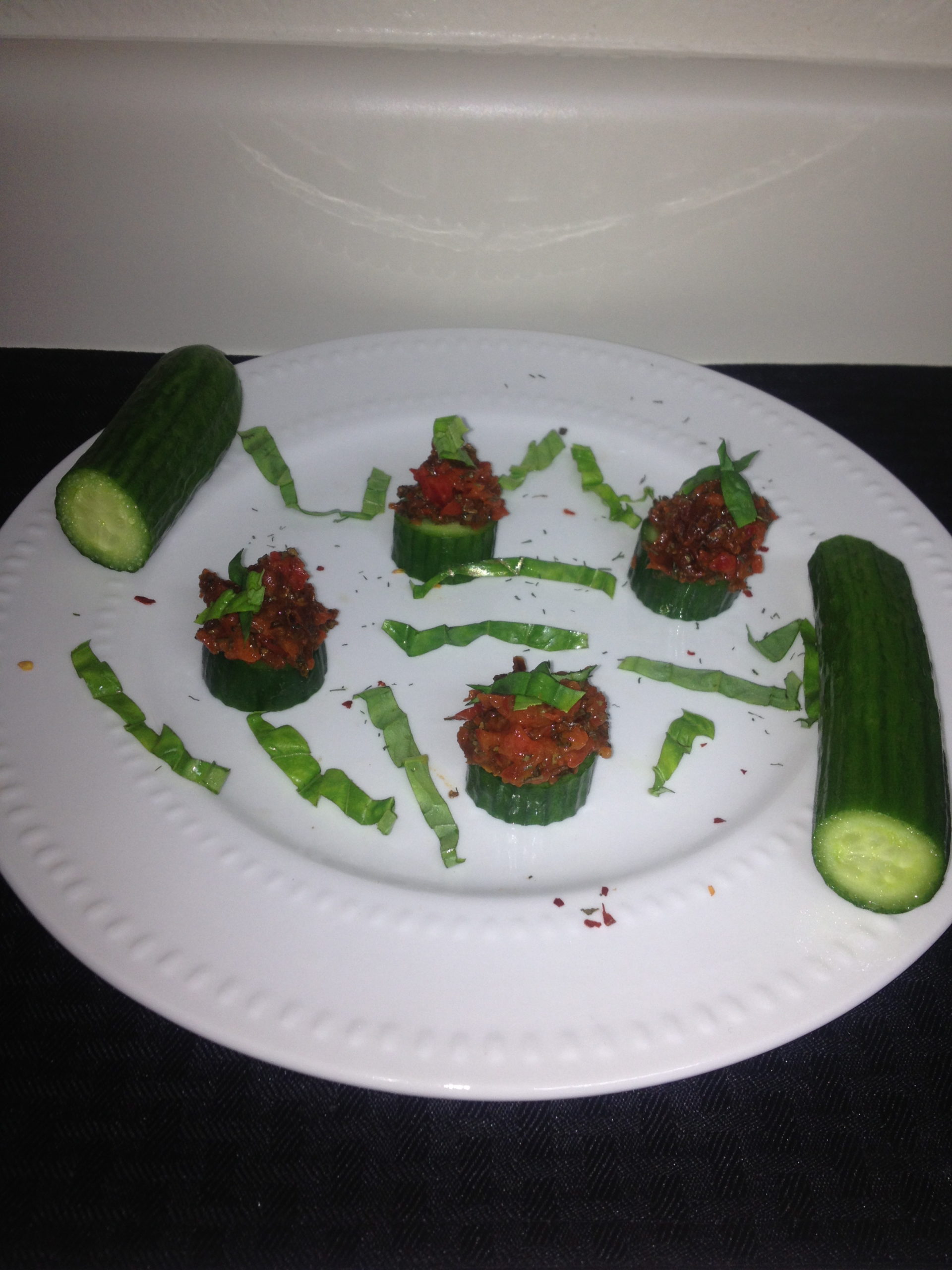 *Sundried Tomato Cucumber Bites*
So what really makes this dish a delight is the sundried tomato spread that goes on top. Such a yummy flavor and its healthy. Yay for eating  the colors of the rainbow!
Ingredients:
2-3 Fresh chopped cucumbers
Sundried tomatoe spread ingredients:
1/2 cup of organic sundried tomatoes (Soaked or either use the organic kind already soaked inside olive oil)
1/2 chopped of a organic red pepper
Optional: 1 tbs extra virgin olive oil (Only use this if you soaked your sundried tomatoes)
1/2 tsp dry basil
1/2 tsp dill
Optional: sprinkle of red pepper flakes
For toppings:
2 fresh chopped basil leaves
Directions:
1. Rinse and chop your cucumbers
2. Place all of your sundried tomatoe spread ingredients inside food processor + process
3. Once you have a nice thick blended consistency top your cucumbers with the tomatoe spread
4.Top with lots of fresh basil + sprinkle dry dill + black ground pepper on top
Ps. Be sure to share BeAHealthNutToo.com with anyone who is interested in starting the health journey.
Hugs & Happy Eating the colors of the rainbow 🙂
LaShana Nicole