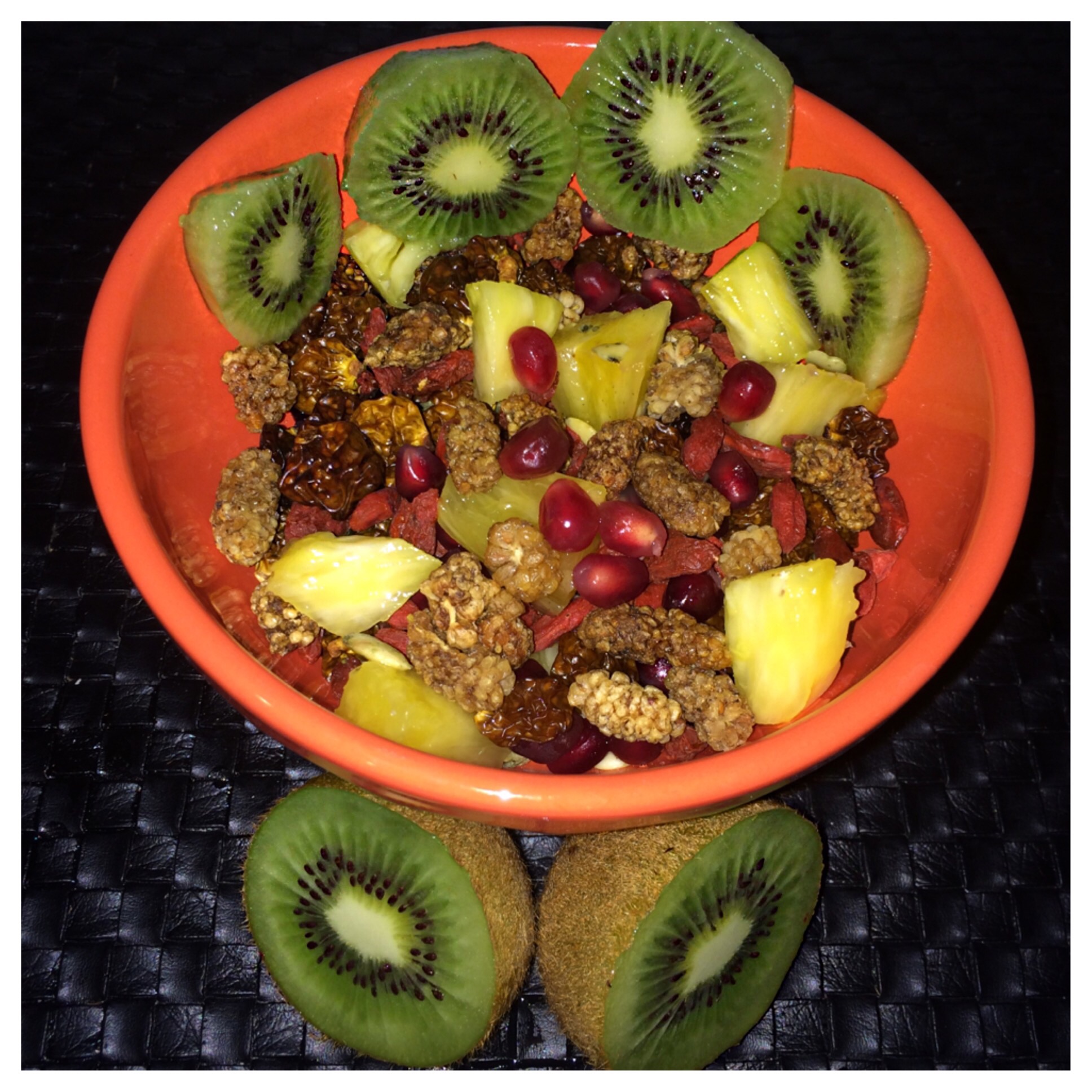 *Raw Power Bowl*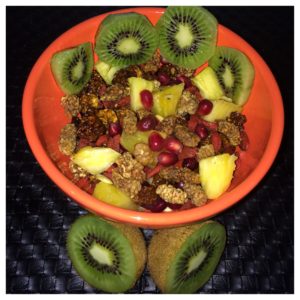 This raw antioxidant packed super food cereal bowl is the absolute perfect way to start your morning. Get ready to load your body with a ton of vitamins, minerals, and proteins. It is full of yummy nutrition.
*Cereal Bowl Ingredients*
1/2 of 1/4 Cup Goji Berries
1/2 of 1/4 Cup Mulberries
1/2 of 1/4 Cup Golden Berries
1/2 of 1/4 Cup Raw Pumpkin Seeds
1/4 Cup Fresh Pineapple Chunks
1/2 of 1/4 Cup Pomegranate Seeds
2-3 Rough Chopped Kiwi
1/2 Tsp Hempseeds
3/4 Cup Raw Cashew Milk ( Or you can use almond milk)
Directions:
1. Place all of your ingredients inside of a bowl ( feel free to add different fruit toppings)
2. Pour Cashew or Almond milk on top (Find recipe to make your own on the smoothie page of the website)
3. Consume right away + Enjoy!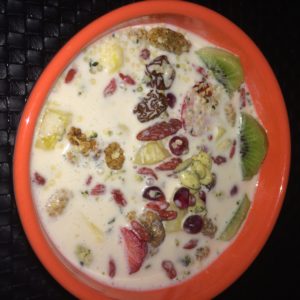 Thanks so much for checking out this recipe. If you found this blog helpful leave a comment and be sure to share it with friends and family♡
A Few Announcements:
** DON'T miss the 30% off LABOR DAY SALE going on now! Use code "Laborday" during checkout
** BeAHealthNutToo now has it's very own completely ☆Vegan☆All Natural☆Toxin-free☆ beauty soaps. No more using chemicals on your skin. To snag yours today click here>> Order Mine NOW
** The online Raw Food Classes are going amazing! Thank you everyone for all of your positive feedback. I can't wait for the next one💕I'll announce the date soon. Check out details on the "Shop" page!
** You can now watch weekly inspirational videos + raw food tutorials on my youtube channel. Link is at the top of website.
Hugs & Happy Raw Power Bowl Eating,
LaShana Nicole ❤