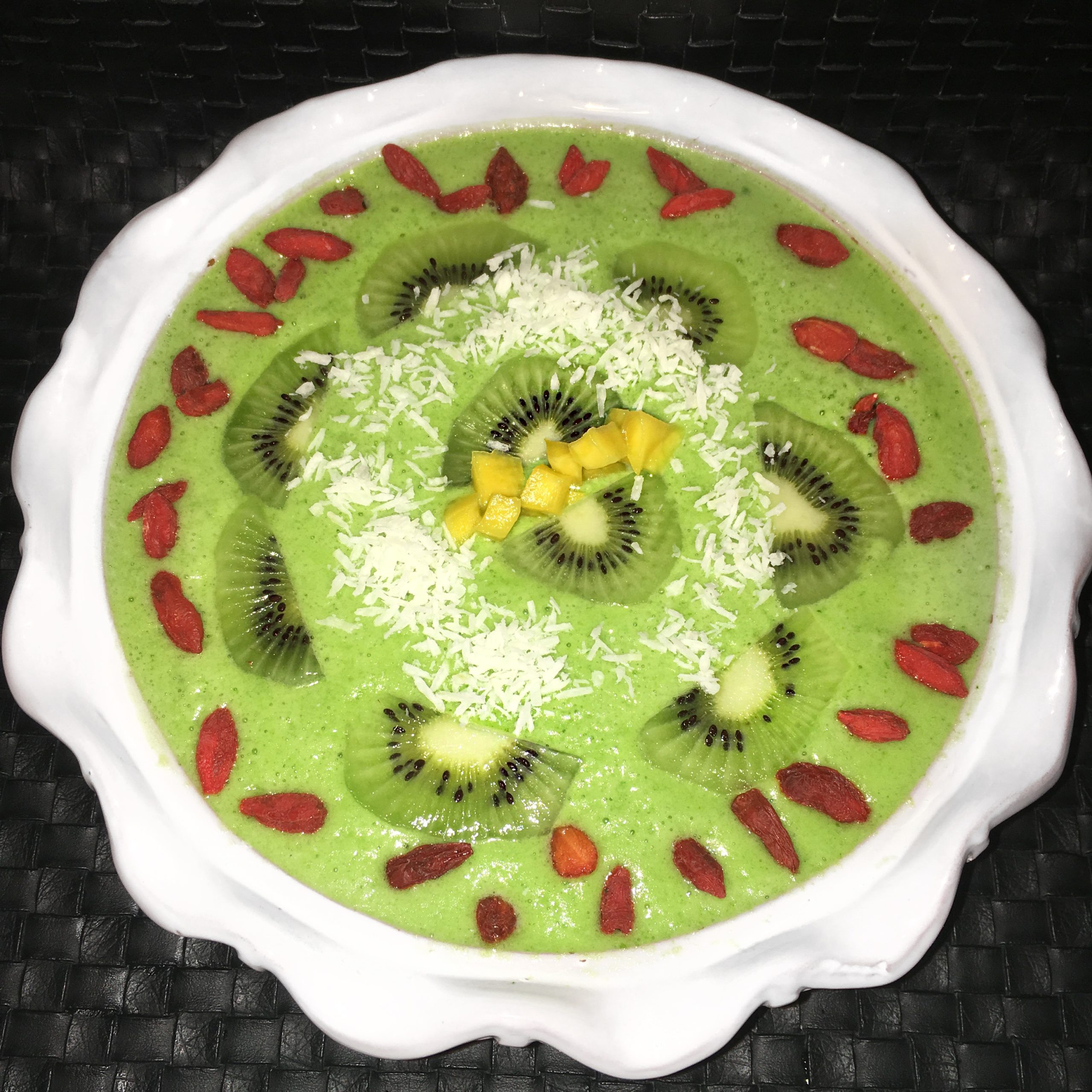 *Pineapple Green Smoothie Bowl*
Pineapples are one of my favorite fruits and they contain the digestive enzyme bromelain which helps your body breakdown and digest the proteins from food. This smoothie is LOADED with vitamin C, potassium, calcium, magnesium, dietary fiber, folate, protein, iron and more! This pineapple green smoothie bowl not only taste good but is good for you! Enjoy friends♡
*Pineapple Green Smoothie Bowl*
Ingredients (all organic): Serving size: 1
1 +1/2 Cup Fresh Pineapples (Rough Chopped)
1 Cup Fresh Spinach
1 Fresh Orange
1 Cup Ice
1/3 Cup Water (add more if needed)
1/2 Tbs Raw Agave Nectar (add more if you prefer extra sweet)
Toppings: Goji Berries+ Coconut Shreds + Mango + Kiwi
Directions:

1. Place your ice inside blender + add all ingredients to blender
2. Blend ingredients until smooth + pour inside your smoothie bowl
3. Add fresh toppings + drink right away!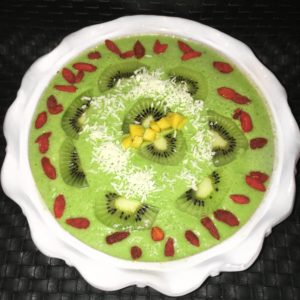 Thanks so much for checking out this smoothie recipe. I hope you all love it. Comment below and let me know your thoughts! Don't forget to share the website with your friends and family♡
ANNOUNCEMENTS📢📢:
** Our VEGAN Deodorants, Lotions, and Body-sprays are BACK IN STOCK! The deodorants are almost SOLD-OUT again in just one week! Don't wait, snag your health goodies now! Click the link to order>> Health Store
** Our Best-Selling Beauty Soaps are BACK IN STOCK, but are almost SOLD-OUT AGAIN! Here's your chance to grab some while we still have all blends available. Click here to order >> Beauty Soaps
** You can also now watch inspirational videos + raw food tutorials on my You tube channel. Youtube page link is at the top of the website. Enjoy!
** Thanks SO much everyone for all your love and sweet support! I appreciate each of you!
Hugs & Happy Green Smoothie Bowl Drinking,
LaShana Nicole❤