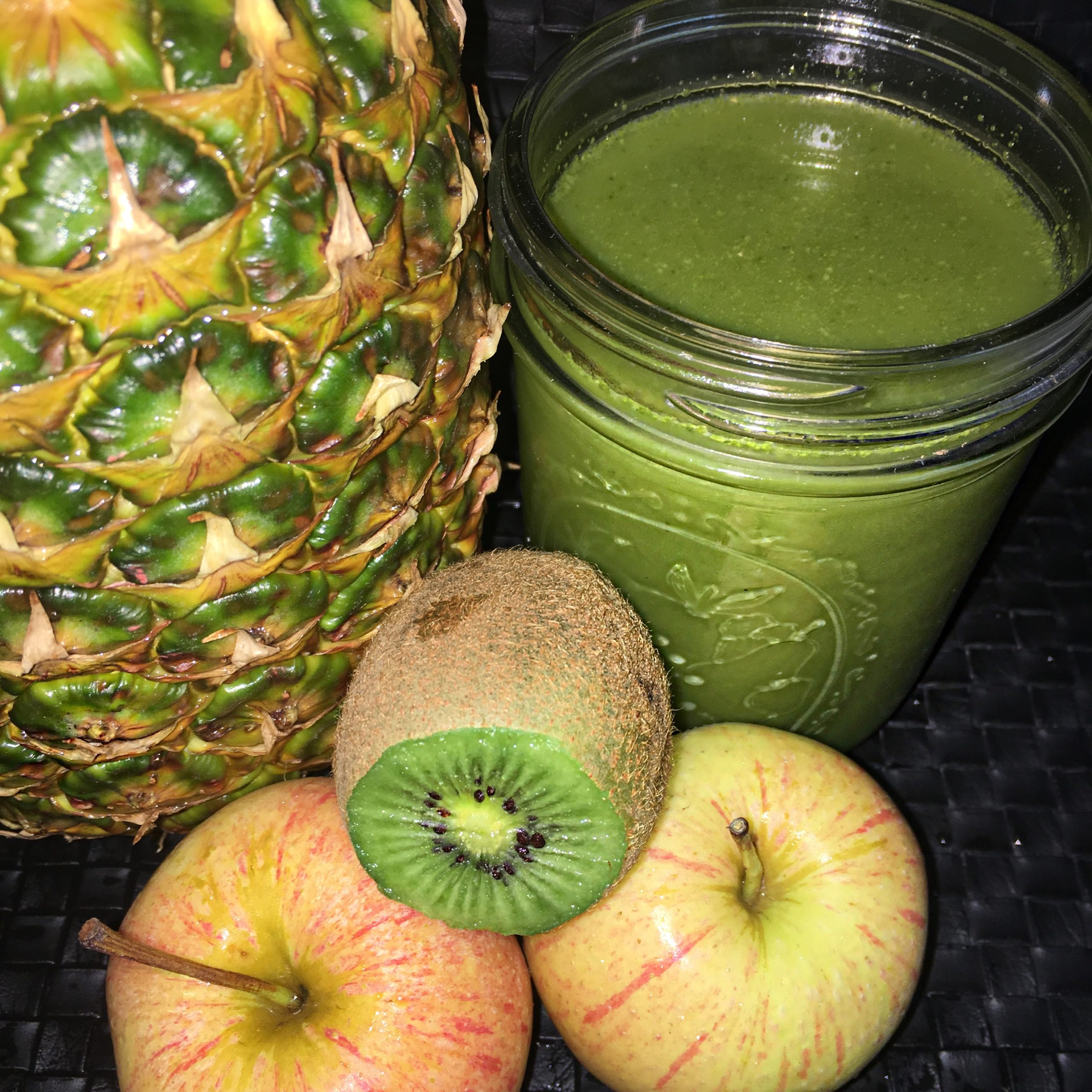 *Wheatgrass Purify Juice*
Wheatgrass is a power house for promoting health in your body, renewing your cells, and truly cleansing those unwanted toxins out of your body . It contains over 90 minerals calcium, magnesium, and more, Vitamin A,C,E, and K. It provides a full spectrum of B Vitamins, is also a rich source of protein and is loaded with chlorophyll which helps to build your blood. It helps to fight off bacteria, purifies your liver, provides natural energy, and helps to remove heavy metals from the body. Drinking wheatgrass will help heal your skin, cleanse the colon, regulate blood sugar levels, and will truly cleanse your body from the inside out.
*Wheatgrass Purify Juice*

Ingredients: All organic (Serving Size 1)
1 Batch Fresh Wheatgrass ( I purchased my plant from sprouts)
4 Fresh Cucumbers
1 Batch Fresh Parsley
4 Fuji Apples
1 Thumb Size Piece of Ginger
1 Lemon
Directions:

1. Rinse and clean all of your produce throughly
2. Chop all produce into small chunks (big enough to fit through juicer chute)
3. Juice all ingredients + pour into glass + consume right away!
4. If storing use an airtight container + refrigerate + drink within 2 days!
Thanks so much for checking out this juice recipe. I hope you all love it. Comment below and let me know your thoughts! Don't forget to share the website with your friends and family♡
ANNOUNCEMENTS📢📢:
** Our VEGAN Deodorants, Lotions, and Body-sprays are BACK IN STOCK! The deodorants are almost SOLD-OUT again in just one week! Snag your health goodies now before we sell out! Click the link to order>> Health Store
** THE WAIT IS OVER! Our Best-Selling Beauty Soaps are BACK IN STOCK, but are almost SOLD-OUT AGAIN! Here's your chance to grab some while we still have all blends available. Click here to order >> Beauty Soaps
** You can also now watch inspirational videos + raw food tutorials on my You tube channel. Youtube page link is at the top of the website. Enjoy!
** Thanks SO much everyone for all your love and sweet support! I appreciate each of you!
Hugs & Happy Wheatgrass Purify Juice Drinking,
LaShana Nicole❤