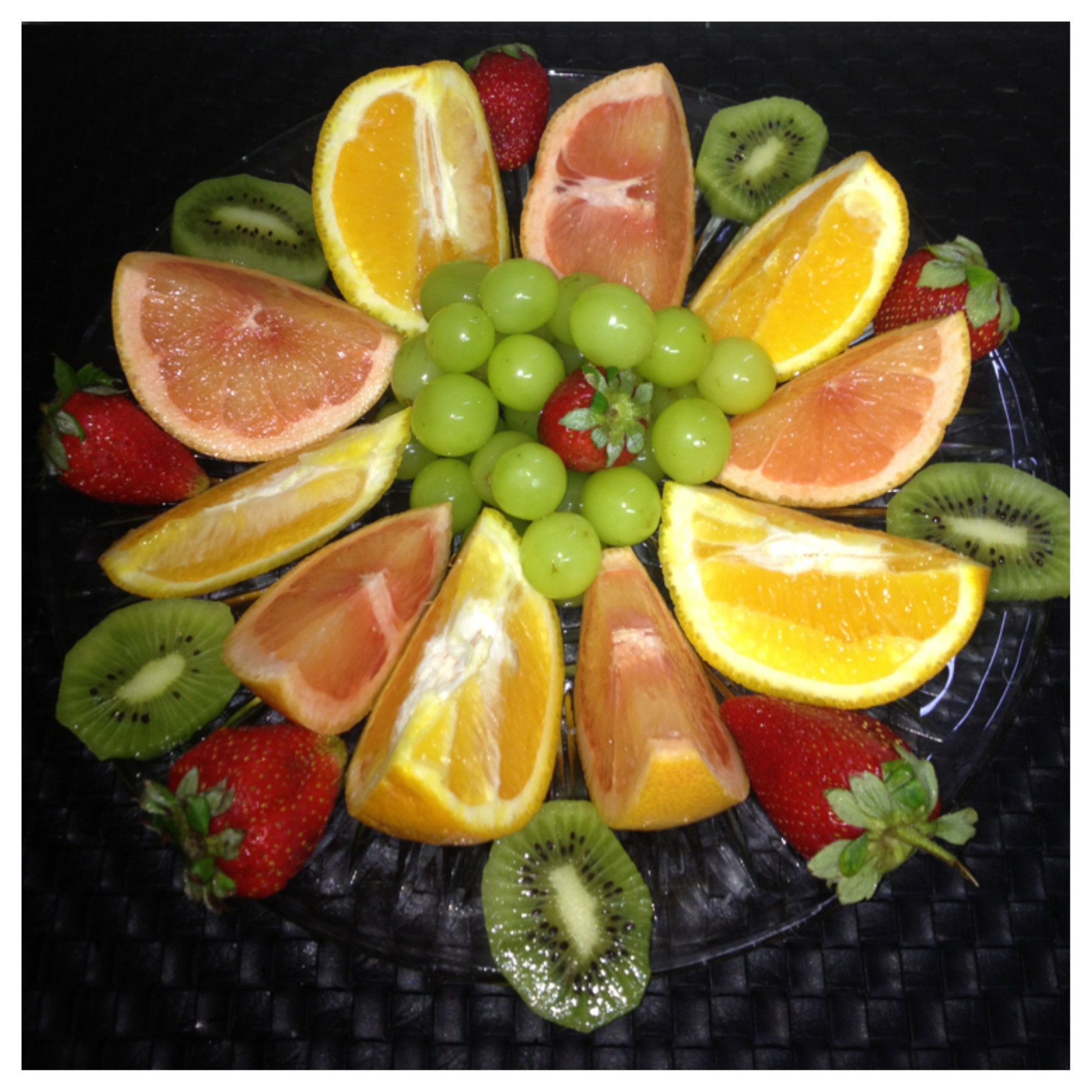 *Perfect Breaky Fruit Plate*
Here is a perfect way to kick start your day. Loaded with essential vitamins & minerals. Eat your way to a healthly body.
This fruit plate includes:
(All Organic)
Strawberries: Packed with Vitamin C which will be great for boosting your immune system , fiber will help keep your digestive system healthy and strong, antioxidants which will help with anti-aging, and strawberries are great for your bone health they contain vitamin k and potassium.
Grapes: Grapes contain a high water content so helps to keep you hydrated, Vitamin C so will be great for your immune system health, loaded with cancer fighting antioxidants, and grapes also contain flavonoid, fiber, and potassium which are all great for your heart health.
Kiwi: Kiwi contains high levels of potassium which will help with keeping your blood pressure in balance, Vitamin C will help keep your immune system strong, Vitamin E which is great for your skin, and kiwis are great for creating a alkaline environment inside the body.
Oranges: Oranges are great for helping to fight disease and infections they contain high levels of vitamin C, they are loaded with antioxidants which will help to keep your skin nice and youthful, oranges are going to be great for your eyes they contain potassium and vitamin A, they also have a good source of fibre which will help with keeping your intestines and digestive track functioning properly. If you have stomach olcers try eating a couple oranges a day. Oranges are also a good sweet safe food choice for anyone who is a diabetic.
Grapefruit: Grapefruits are rich in Vitamin A,B, & C which all will help with fighting off infection and boosting your immune system. They work great for cleansing the liver helping to push toxins out and flush the system. Grapefruit contain beta-carotene which is really good for vision health. They also are amazing for the skin.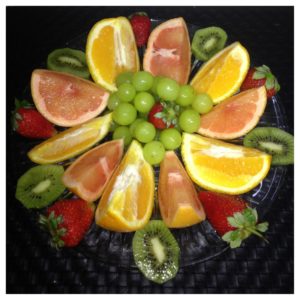 Thanks so much for checking out BeAHealthNutToo®. Im so excited about everything that is happening on this healthy journey

 If you need any smoothie recipes, juice recipes, tote bags, or the BeAHealthNutToo On the Go Cup check out the store page for lots of goodies https://www.beahealthnuttoo.com/store/products/
We now have a youtube page woohooo. Think live raw food demos + health & life discussions + beauty demos as well 

 You can check it out here.http://www.youtube.com/user/loveshananicole
Hugs & Happy Eating Your Way To Health 🙂
LaShanaNicole