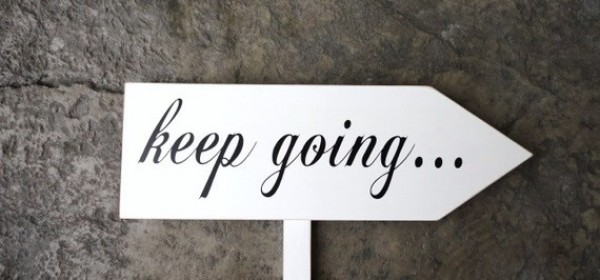 *Keep Going Your Victory Is Near*
Life is not always going to be easy, you will reach points in life where the journey will seem to much to bare. During those times I want to encourage you to dig deeper, and keep going even when its really hard. Seasons will come and go.(Ecclesiastes 3:1) During the rough seasons remind your self that you are growing, changing, building strength,courage and perserverance.(Romans 5:3 & Romans 12:12) Fairy tales don't exist and we all face times where life just gets plain hard and it seems easier to just give up. I will list below some ways that has helped me get through the rough patches in life. I pray this blog blesses and encourages you♡
1. Prayer 
No matter what you are facing you can find comfort in knowing that God has a great plan for your life. Every person born including you has a purpose to fulfill on this earth. When ever I am having a not so good day, I am annoyed and frustrated I go before the Lord and pray. I ask the Lord to fill my mind with His peace, to fill my life with His strength, and to give me the courage to keep going even when I want to give up. I pray daily that the Lord renews my mind, and my heart. I pray that He helps me to focus on whats pure, holy, and pleasing in his sight. If you are dealing with a specific area (example: worry, stress, financial burden etc" look for specific scriptures related to those areas and meditate on them often. This way when crazy emotions pop up you can speak scripture over your life. I also turn on worship music and I sing, this helps to instantly shift my focus from being annoyed to giving thanks and filling my heart with gratitude.
(Romans 8:28)
And we know that all things work together for good to them that love God, to them who are the called according to his purpose.
(Jeremiah 29:11)
For I know the plans I have for you," declares the Lord, "plans to prosper you and not to harm you, plans to give you hope and a future."
2. Look at how far you have come
When you start to pursue your dreams, you start to build your own organization, business, or what ever else, you will encounter some rough patches. You will encounter moments where it seems like nothing is going your way, it seems like people are not supporting you, it seems as if all your effort are not working. During these times you must look at how far you have come. You may have to support yourself at first, and be your own cheerleader when no one else will. Keep your eyes on where you are going and not on who is rooting for you. Take a moment to reflect on all the things that you have accomplished that were once just a dream. You have come so far, and the seeds you are planting will eventually reap a beautiful harvest. Make up in your mind that you will keep going no matter how hard the journey gets. The victory will be so worth the small battles you have to endure now while building your future.
3. Watch Your Thoughts
It so beyond important that you monitor your inner conversation. I cant stress this enough. Your thoughts become things and if you constantly focus on the negative you will begin to manifest the things you think about most into your life. It takes true determination to take control of your thinking, because its easy to just think and ponder on what ever thoughts fall into your mind. When you feel yourself getting upset, annoyed, or frustrasted etc ask yourself "What have I been thinking about?" Your mood is a direct reflection of your thoughts. Its important to think on right things. Focus your attention on your blessings not on lack. Focus your attention on everything you want and not on what you dont want. Be intentional about taking control of your thoughts or your thoughts will take control of you. 
 (2 Corinthians 10:5)
Casting down imaginations, and every high thing that exalteth itself against the knowledge of God, and bringing into captivity every thought to the obedience of Christ.
4. Listen to Inspirational teachers

When you are experiencing rough moments in life listen to others who have gone through what you are facing and have come out on the other side. Its important during the dark times in life to fill your mind with right things at all times. I love listening  to positive messages. When you shift your focus from the negative and listen to a encouraging messages, it helps to disrupt the negative inner conversation. Positive messages provides hope and gives you a brighter prospective. I also read a TON of self-development books. Books are a great way to distract your mind and place your focus on something that will be beneficial to you instead of detrimental. Some of my fave speakers "Les Brown, Bob Proctor, Jim Rohn, Tony Robbins, Joyce Meyer, Juanita Bynum, David Wilkerson, Billy Graham, Francis Chan," Just to name a few. 

5. Mistakes Happen Let it Go
If you made some mistakes you have to learn to forgive yourself and let it go. We all make mistakes, its apart of life. Mistakes are lessons, they come to teach you something. Your mistakes make you stronger and wiser. Learn from your mishaps and keep moving forward. Your mistakes can be used as a testimony to bless and help those around you. You may be able to save a young girl or young guy from traveling down the same path, and making the same mistakes all because of your testimony. Don't allow your past to keep you bond. You are not your past. Your life has meaning beyond any mistake you have made.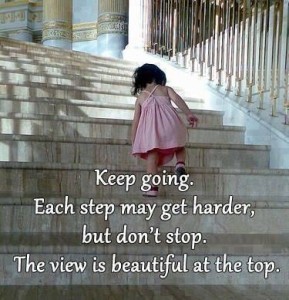 6. Your life is a blessing to others
You are someones inspiration. You may never know who is looking up to you and made a decision not to give up because of your life. You are the reason someone smiles each day. Your life matters and is blessing those around you each day. 
7. Positive Friends
Who do you have around you? The people you hang around will eventually influence you. Its super important that you keep people around you that will pray for you during tough times, love you through your sad times, encourage you when you feel like giving up, and be there for you when you need them most. Keep people around you who believe in you, and are positive influences in your life. Your environment affects you.
8. Find balance & pull away 
Sometimes its great to just pull away from it all. Cut your cellphone off and take yourself out to eat, go lay on the beach, take a day to pamper yourself, and just relax. When you constantly focus on doing, doing, doing, this can become overwhelming and drain you. Its important to create balance in your life. Too much of anything is not good for you.  
9. Rid your life of distractions
Distractions can come in the form of people, your enviroment, or even social media. If something in your life is causing you to feel uneasy, or a unhealthy pressure it's best that you part ways with it or them. Learn to distance yourself from that which distracts you. If a person or a enviroment is causing you drift away from your purpose, or causing you to have discontentment in your heart find a way to take time away. If social media is distracting you than take a break from it. Whatever you have to do to find inner peace and keep your self motivated to keep going its important to do it. 
10. Keep a grateful heart & dont compare your life
Daily write down 10 things that you are thankful for. When you first wake up in the morning instead of grabbing your cell phone speak favor over your life. Tell yourself that you are going to have a wonderful day and great abundance is coming your way. Your words have power so its important that you speak words in the direction that you want your life to go. Stay grateful for your portion and keep your eyes on what God has given you. If you catch yourself comparing your life to someone elses life, remember you do not know their story, you do not see their behind the scenes, and you do not have a full grasp on their life, if you could see the behind the scenes of each persons life it would make you appreciative of yours. Many people go through things you would never imagine from the outside looking in. Remind yourself that you dont know the full story any time you feel the urge to compare. Be thankful for what you have, someone somewhere would trade places with you in a heartbeat. You are blessed♡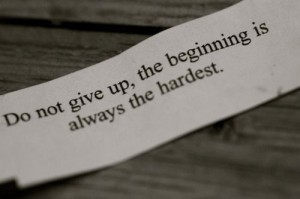 Thanks so much for reading. If you found this blog helpful be sure to share it with friends and family♡
Announcements:
** Im sooo excited to announce the launch of the newest♡My Body Gods Temple♡ Stay Inspired Tee & Long Sleeve Shirt. Check it out here>  https://www.beahealthnuttoo.com/store/products/
** Im working on the first Raw Food Live class. Yay can't wait to finish the course.
** You can now watch weekly inspirational videos + raw food tutorials on my youtube channel. Link is about at the top of website. Here is the youtube video link of my "Control Your Thoughts" Video Vlog below
https://www.youtube.com/watch?v=zQkR1MhYRak
** Im speaking in London England March 14th & 15th, 2015. All details will be post on the event page soon. If you live in London I would love to meet you.

Hugs & Happy Moving Forward
LaShana Nicole❤