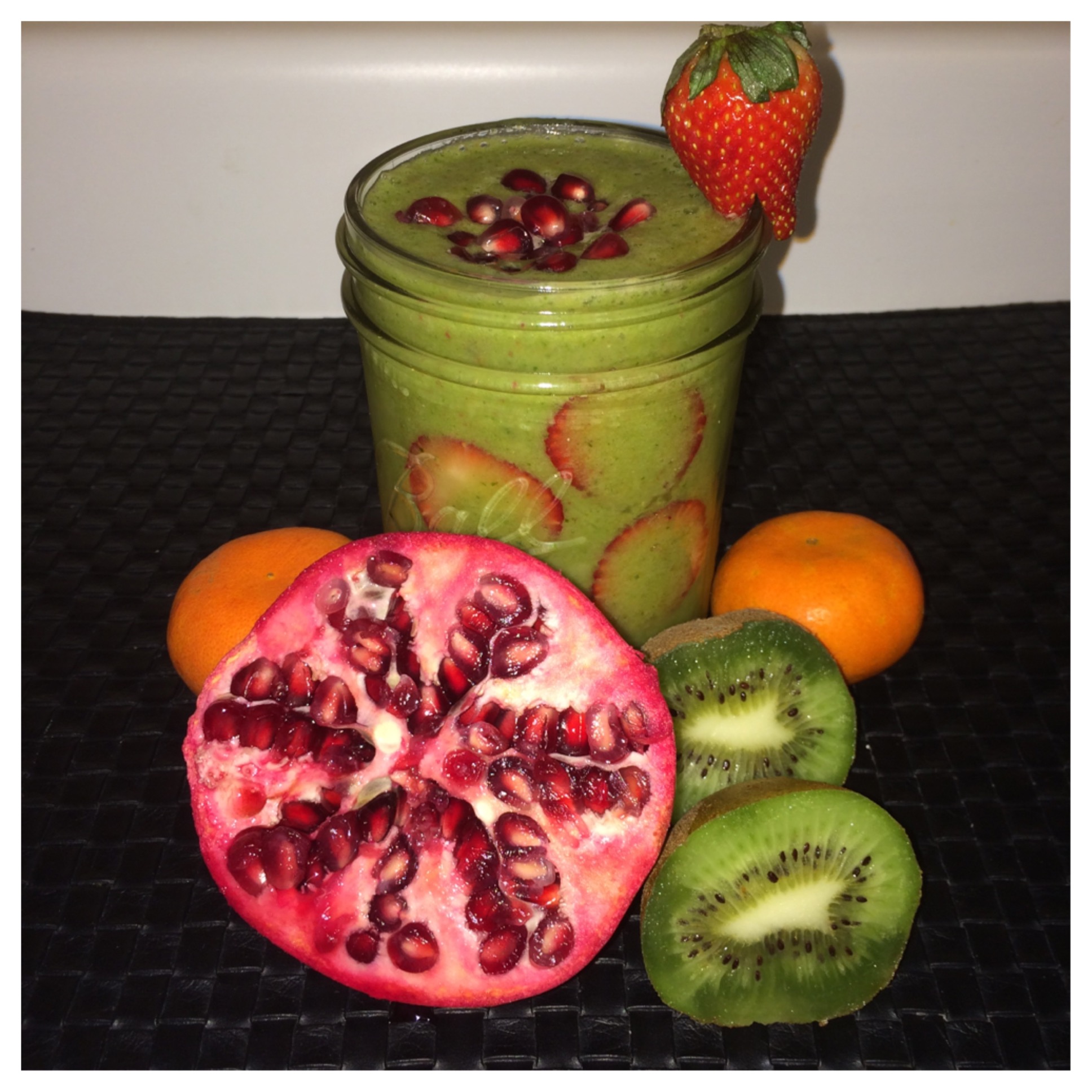 *KaleMazing Smoothie*
Kale is filled with essential vitamins and minerals. It contains natural sources of Vitamin A,K,C & B6 and willl be beneficial for boosting your immune system, great for preventing blood clotting, and helps with eye & bone health. Kale also contains calcium, copper, potassium, magnesium, and fiber. Works wonders for digestive health, lowering cholesterol, and its great for fighting off cancer.
*KaleMazing Smoothie*
Ingredients (all organic)
2 Green Curly Kale Leafs
2 Mandarins
8 Frozen Strawberries
2 Frozen Bananas
1 Cup Alkaline Water
Toppings: Fresh Strawberries + Pomegranate seeds
Directions:
1. Freeze your strawberries + bananas overnight
2. Place all ingredients inside of high speed blender (I use Vitamix)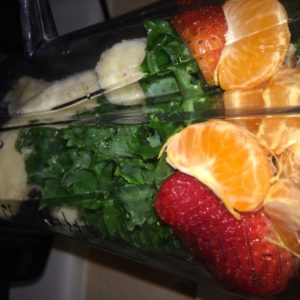 3. Blend until smooth + Pour inside of cup + add fruit toppings
Enjoy its delicious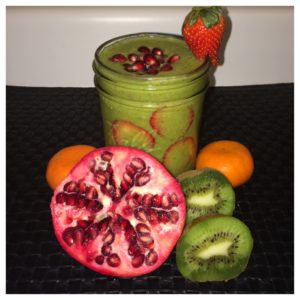 Thanks so much for checking out this recipe be sure to share it with friends and family♡

Announcements:
** Im sooo excited to announce the launch of the newest Stay Inspired "My Body Gods Temple" Tee & Long Sleeve Shirts. Use code "Health" for 15% off. Check them out here>  https://www.beahealthnuttoo.com/store/products/
** Im working on the first Raw Food Live class. Yay can't wait to finish the course.
** You can now watch weekly inspirational videos + raw food tutorials on my youtube channel. Link is about at the top of website.
** Im speaking in London England March 14th & 15th, 2015. All details will be post on the event page soon. If you live in London I would love to meet you.
Hugs & Happy KaleMazing Smoothie Drinking,
LaShana Nicole❤