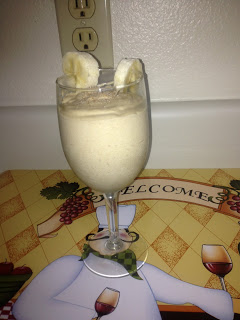 ***Cinnamon Banana Peanut Butter Ice Cream***
This dessert is one of those almost to good to be true. YOU can make simple delicious ice cream with just a few items. I made this a few days in a row because its so good. I have had quite the sweet tooth lately lol.  Lets get you started 🙂
WHAT YOU NEED:
1. Frozen bananas (one banana per person> so for 1 person 1 banana peel and cut up and freeze over night) Bananas are loaded with nutrients that will fuel your body  READ HERE
2. Organic or regular peanut butter. If you want a crunchy texture than buy the peanut butter with nuts included. (You can also use your favorite nut butter I prefer the taste of peanut butter with this mixture)
3. Cinnamon- Which is loaded with health benefits READ HERE
4.  Teaspoon of Vanilla Extract- BUY HERE
5. I added Chia seeds to the top of mine  Read Here For Healthy Benefits, this is just a personal choice. They are so healthy for you and when you hide them in yummy treats like this you wont notice that they are there. BUY HERE
Hope you all enjoy as much as I did.  Take Care of your body YOU ONLY HAVE ONE.
Happy Health People 🙂
Shana Nicole,