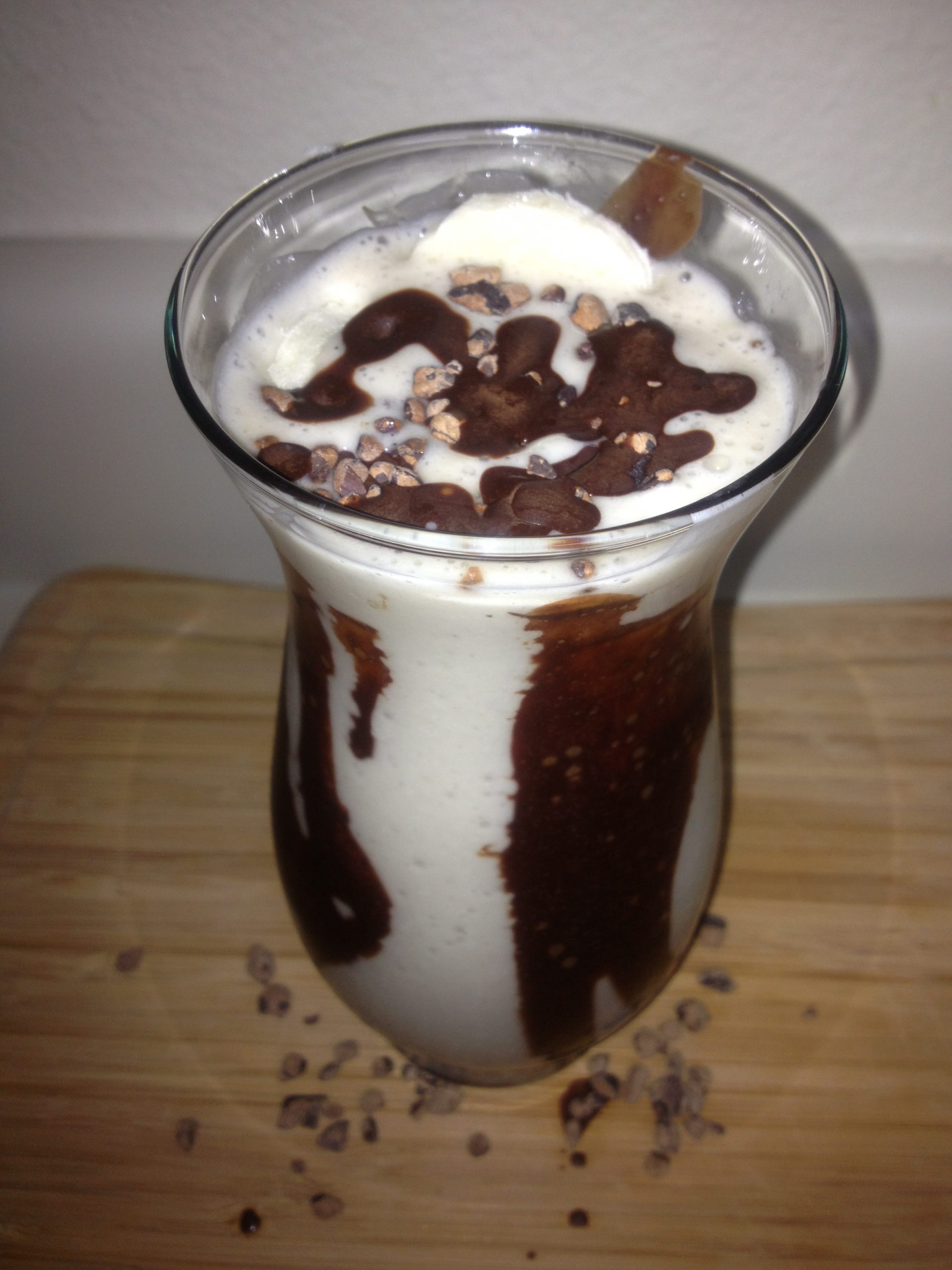 *Chocolate Drizzle Smoothie*
Are your ready for a mouth full of Rich Chocolate Goodness! The "Chocolate Drizzle Banana Swirl Smoothie" is SOOOOO DELISH!
Ingredients:
2-3 Frozen bananas
1 tbs hemp seeds
1 cup organic almond milk
Chocolate drizzle ingredients:
2-3 tbs spoons of raw cacao powder
2 tbs of melted coconut oil
Optional: raw agave nectar for sweetener
Directions:
1. Place your chocolate drizzle ingredients inside bowl + stir together with spoon
2. Place your bananas + hemp seeds + almond milk inside blender + blend
3. Take a spoon and drizzle chocolate inside glass before pouring smoothie inside
4. Pour smoothie on top of chocolate drizzle
5. Top with fresh bananas + raw cacao nibs + extra chocolate drizzle
Note: The chocolate will turn hard once it comes into contact with the cold smoothie which creates a perfect hardened chocolate texture. Soo tasty!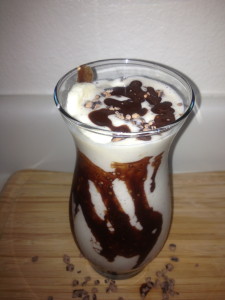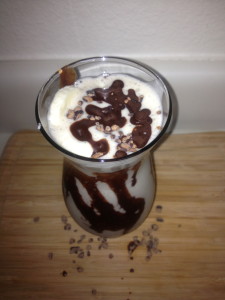 Hugs & Happy Chocolate Drizzle Making!
LaShana Nicole