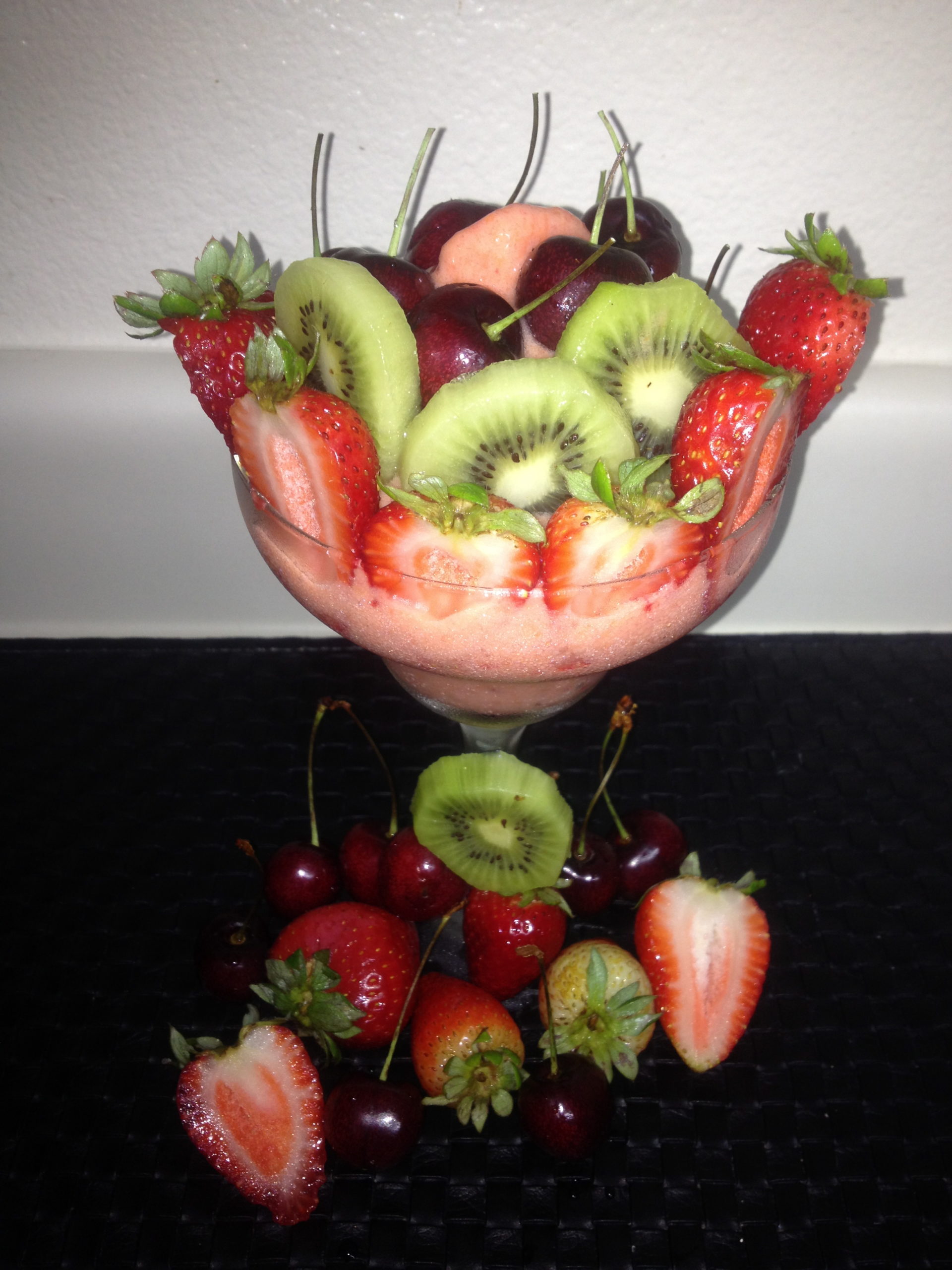 *Apricot Raw Icecream*
If you are looking for raw breakfast or dessert ideas, raw icecreams are the perfect idea. Very kid friendly and healthy.
*Apricot Icecream*
Ingredients (all organic)
2-3 fronzen apricots
1 frozen banana
3-4 fresh stawberries
5-7 fresh tablespoons of orange juice (add more frsh squeezed orange juice if needed)
Toppings: Fresh kiwi + fresh strawberries + fresh cherries
Directions:
1. Place all of your icecream ingredients inside food processor + add fresh squeezed orange juice + allow to process until smooth
2. Chop up your fresh fruit toppings while the ice cream is blending
3. Pour your raw apricot icecream inside bowl + top with fresh fruit toppings
Note: Feel free to allow icecream to sit inside freezer for a hour or so to get a more hard texture icecream
Enjoy 😉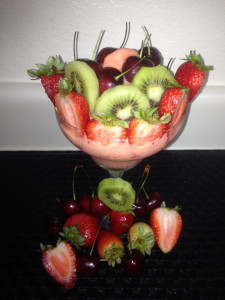 Ps. Thanks so much for checking out BeAHealthNutToo® I am so excited to announce the " I Will Not Settle Movement" has officially launched. Woohoo♥ You can find more details about the movement and how to get involved on the home page.
The I Will Not Settle T-Shirts are now available at link below:
http://www.lashananicole.com/store/products/stay-inspired-i-will-not-settle-tee/
Hugs & Happy Apricot Sorbet Eating 😉
LaShana Nicole