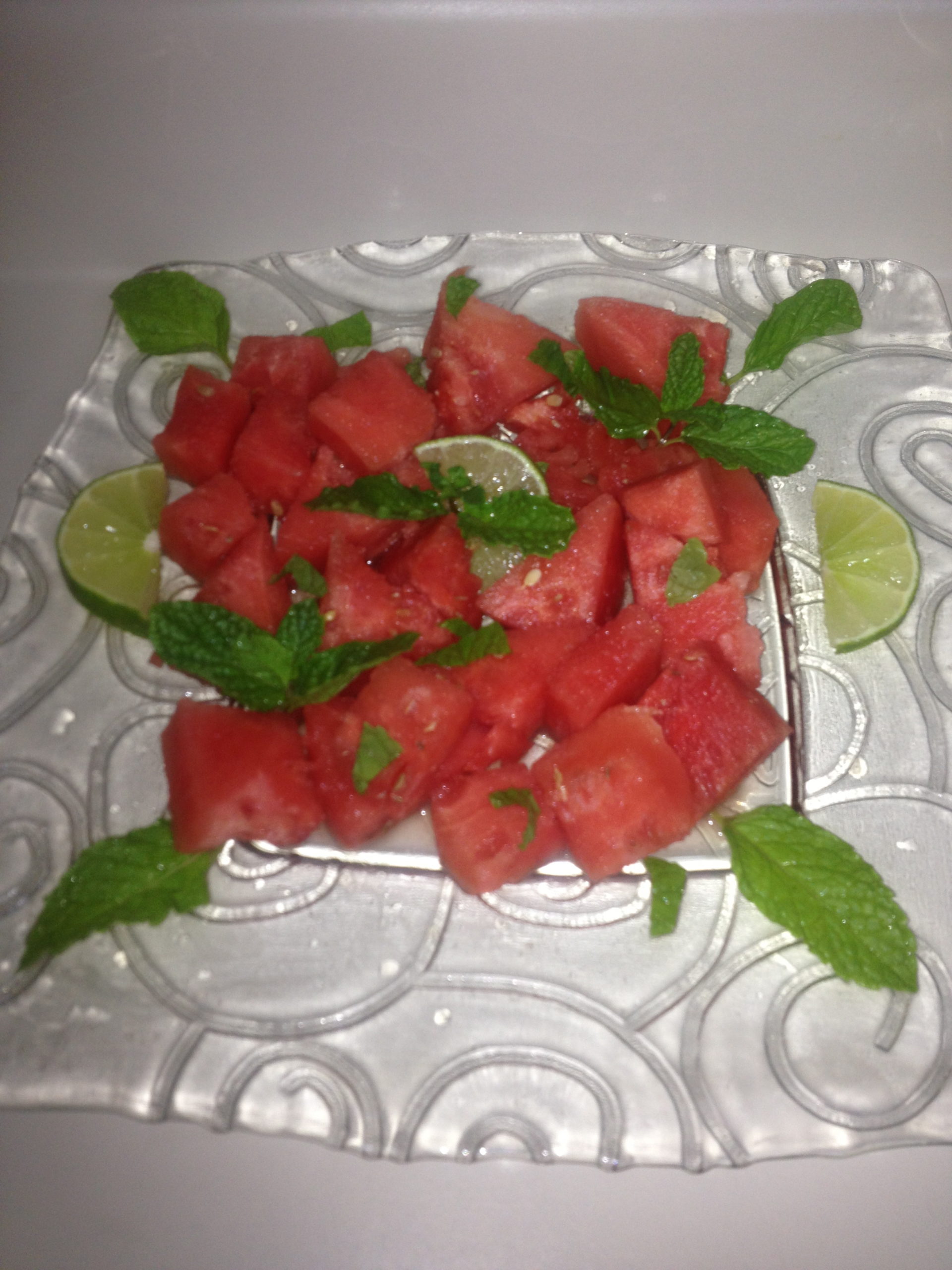 *Watermelon Mint Salad*
This is my new favorite salad yummy. For those who dont like to consume alot of water eating watermelon can help with keeping you hydrated due to its 92 percent water content. Watermelon is loaded with vitamin A & C  which will help with promoting a strong immune system and it also contains cancer fighting antioxidants.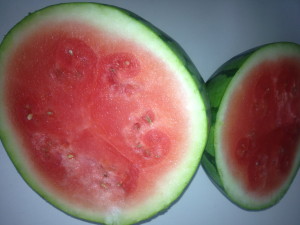 Ingredients: (Per 1 serving)
* Half or a whole sliced watermelon (I used a half slice)
* 1 lime
*2-4 fresh mint leafs
*Optional: 1/2 tsp of Himalayan pink seasalt
*Optional: Sprinkle of Coconut sugar
Directions:
1.Cut your watermelon into small chunks + place on plate
2. Cut tiny slices of fresh mint on top of watermelon
3. Cut lime in half and extract the lime juice from one half of lime
4. Pour on top of watermelon + mint
5. Top with Himalayan pink sea salt + coconut sugar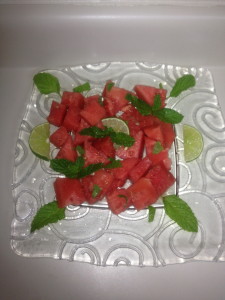 Ps. Thanks so much everyone for checking out the new website and for supporting Beahealthnuttoo. Thank you to every one who has downloaded my new Smoothie Ebook "SmoothieLuscious" and purchased a smoothie cup. I appreciate each and everyone of you. Be sure to check out the events page to see when I will be speaking in a area near you. Would love to meet you.
Hugs & Happy Health,
LaShana Nicole