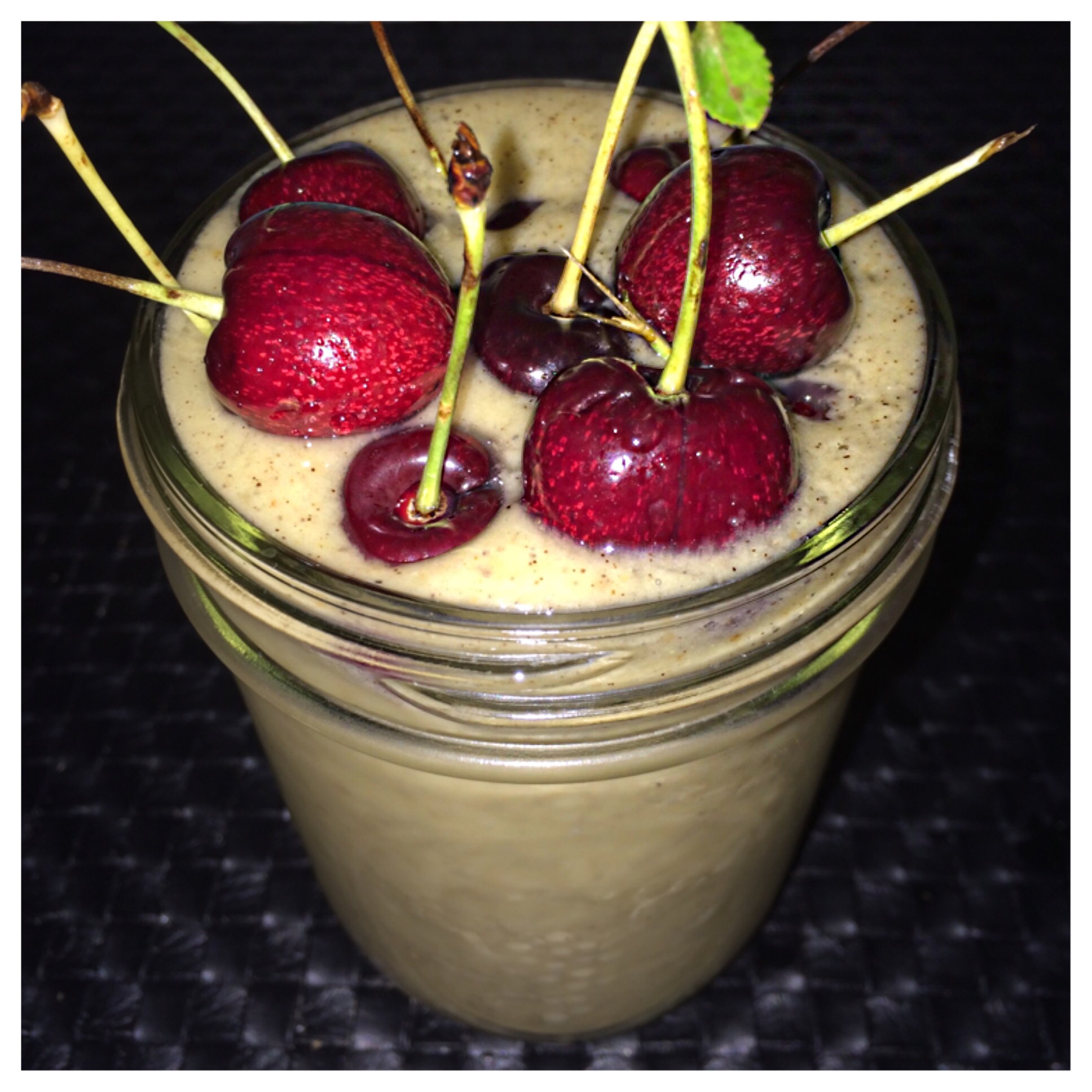 *Vanilla Bean Dream Smoothie*
I just love smoothies. They are so filling, and one of the best ways to sneak greens into your diet. You would never know this recipe contains avocado. It taste so delish😋
*Vanilla Bean Dream* Serving Size (1-2 Smoothies)
Ingredients (all organic)
2 Frozen Bananas (freeze overnight)
2 Frozen Pears (chop up and freeze overnight)
1/2 Fresh Avocado
1/8 Tsp Vanilla Extract
2 Cups Alkaline or Spring Water
Toppings: Fresh Cherries
Optional: 1 Tbs Raw Agave Nectar (Add only if you prefer really sweet I didn't add this)
Optional: 1-2 Tbs Hemp Protein Powder (I did add this)
Directions:
1. Place all ingredients inside blender + add your water + protein powder (optional)
2. Blend all ingredients until smooth + pour inside of glass
3. Add cherries and other fruit of choice + drink right away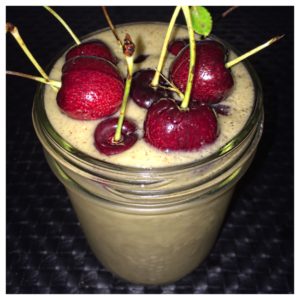 Thanks so much for checking out this recipe. If you found this blog helpful be sure to share it with friends and family♡
Announcements:
** Don't miss the empowerment call going live tomorrow at 6pm PST. Find all details on the event page or flyer below.
** The first online Raw Food Class was a blast! Thank you everyone who signed up and for all of your positive feedback. I cant wait for the next one💕 You can sign up now and catch the early bird special price for this month's class. Ill announce the date soon. Check out details on the "Shop" page! 
** Join the BeAHealthNutToo Get Fit Challenge. Its a 2 month challenge to go the gym at least once a week from now until the last week of August. If you're on Instagram be sure to tag your weekly gym pics to hashtag #BeAHealthNutToo.  
** ☆The 5 Day Raw Food Detox☆ Recipe Ebook is now available! WOOHOO! Use code "Health" for 15% off. https://www.beahealthnuttoo.com/store/products/
** You can now watch weekly inspirational videos + raw food tutorials on my youtube channel. Link is at the top of website.
Hugs & Happy Vanilla Bean Dream Smoothie Drinking,
LaShana Nicole ❤