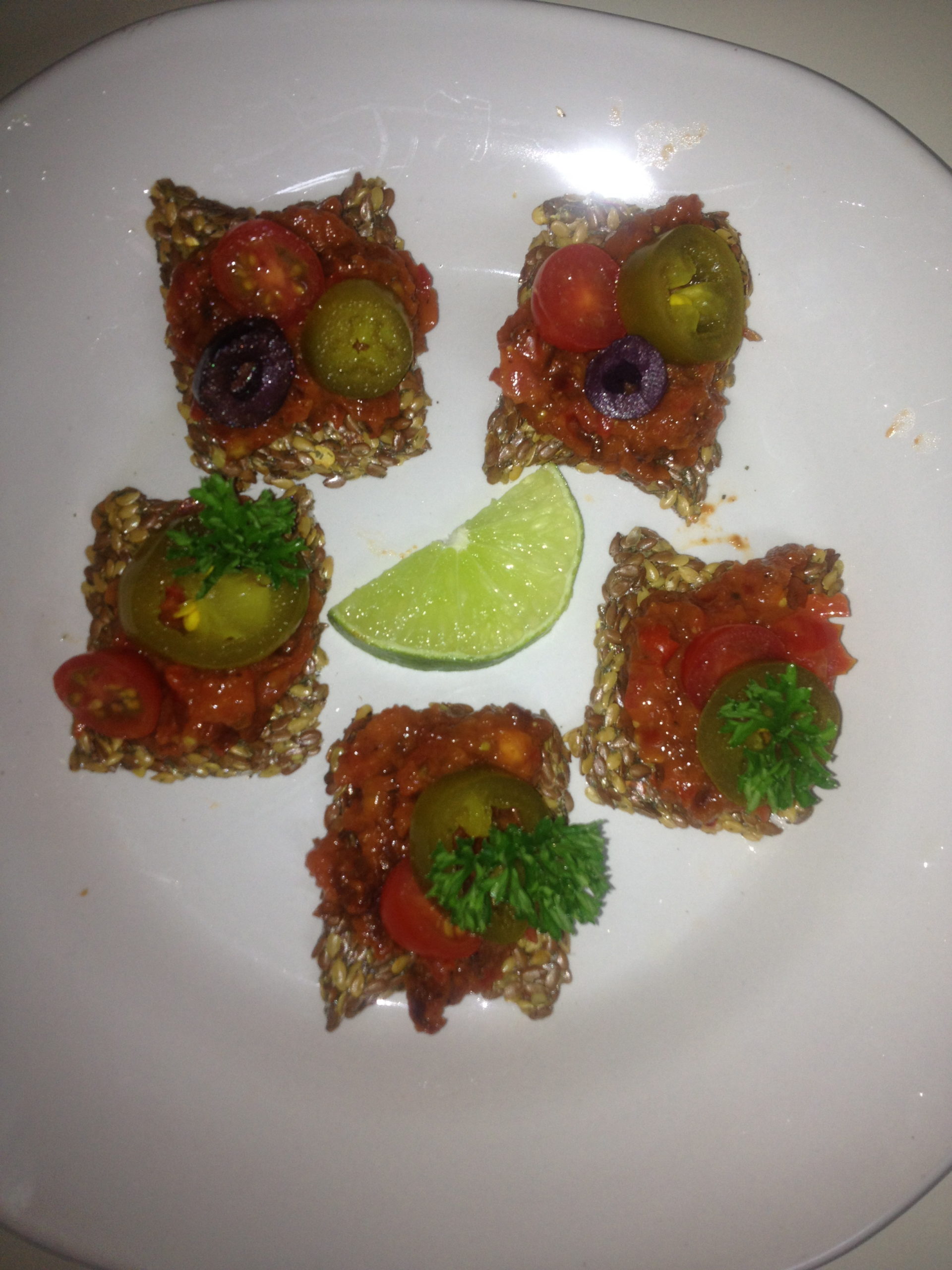 *Raw Pizza Bites*
I am loving that even with raw foods you can find ways to still eat yummy dishes that have great taste & great texture to them.
*Raw Pizza Bites*
Ingredients:
**For the marinara sauce
1/4 cup red pepper
1-2 tsp extra virgin olive oil
1 tsp lemon juice
1/2 tsp himalayan pink salt
1/2 tsp black pepper
pinch of garlic powder
pinch of red pepper flakes
4-5 organic sundried tomatoes
8 fresh organic plum or cherry tomatoes
For Crust (this keeps it raw):
Flackers/Flax Crackers (Find at whole foods)
Toppings:
Tomatoes
Kalamata Olives
Jelepeno peppers
Optional: Sauteed Red Onion & Sauteed Garlic
Directions:
1. Place all your marinara ingredients inside food processor + allow to process until you have a semi chunky marinara texture
2. Spread your marinara on top of your flackers + add your toppings of choice
Enjoy your Raw Pizza Bites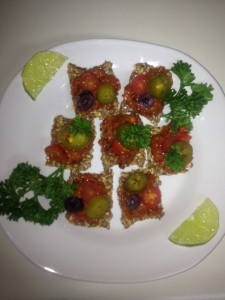 Ps. Thanks for checking out BeAHealthNutToo 🙂 Share with anyone you want to encourage to start the healthy lifestyle + subcribe to recieve new blogpost updates. If you are in need of smoothie recipes you can download my smoothie ebook by visiting the store page.
Hugs & Happy Healthy Eating 😉
LaShana Nicole