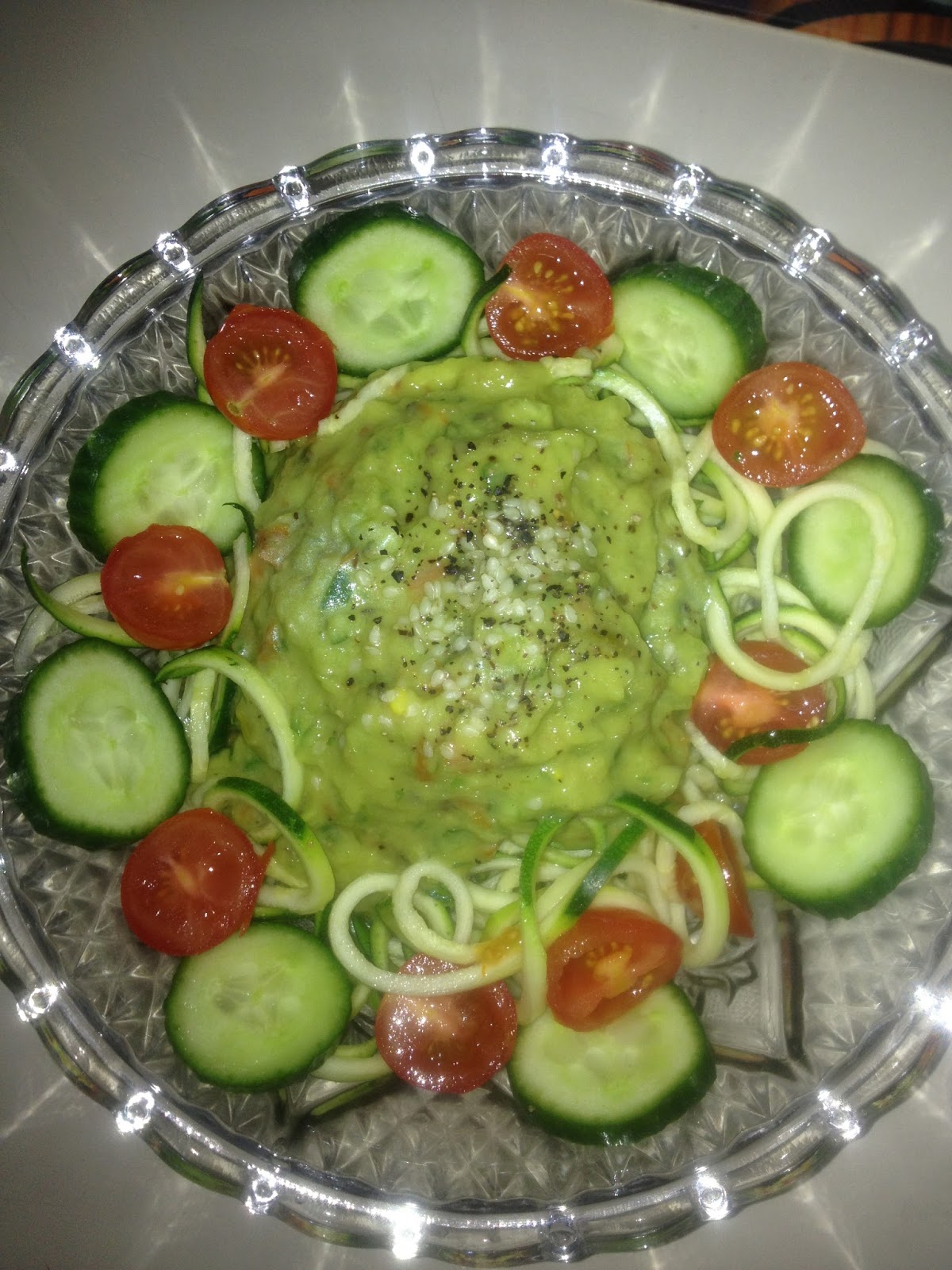 **Raw Pesto Pasta**
 Zucchini pasta is very filling and so good for you. Zucchini is loaded with fiber, vitamin A & C, potassium, water and will help promote a healthy heart, skin, and super strong immune system.
**What You Need for Pasta:
1-2 Organic Zucchini (Depends on how much you want to make)
Veggie spiral its on sale now and works great Purchase Here
**For Pesto Dressing
2 organic cucumbers
Hand full of organic tomatoes
1 lemon (Fresh squeezed lemon juice depends on how much citrus you want I used half a lemon)
1 Avocado (Remove seed)
1-2 garlic cloves (Depends on how much garlic you want to taste)
1/2 teaspoon of pepper
1/2 teaspoon of  himalayan salt
1/2 teaspoon of onion powder
1/2 teaspoon of garlic powder
** Directions**
1. Cut ends off zucchini. Slice up zucchini in half and place on veggie spiral. I used the smallest blade, the Paderno comes with three.
2. Next place your raw pasta in a bowl while you prepare your salsa
3. Place all your pesto dressing items and seasonings inside of food processor and let it process until you have a smooth texture.
4. Pour dressing on top of your raw pasta and top with sliced tomatoes and cucumbers. Sprinkle pepper & sesame seeds on top! Delish!
Hugs & Health to all of you!
LaShana Nicole,