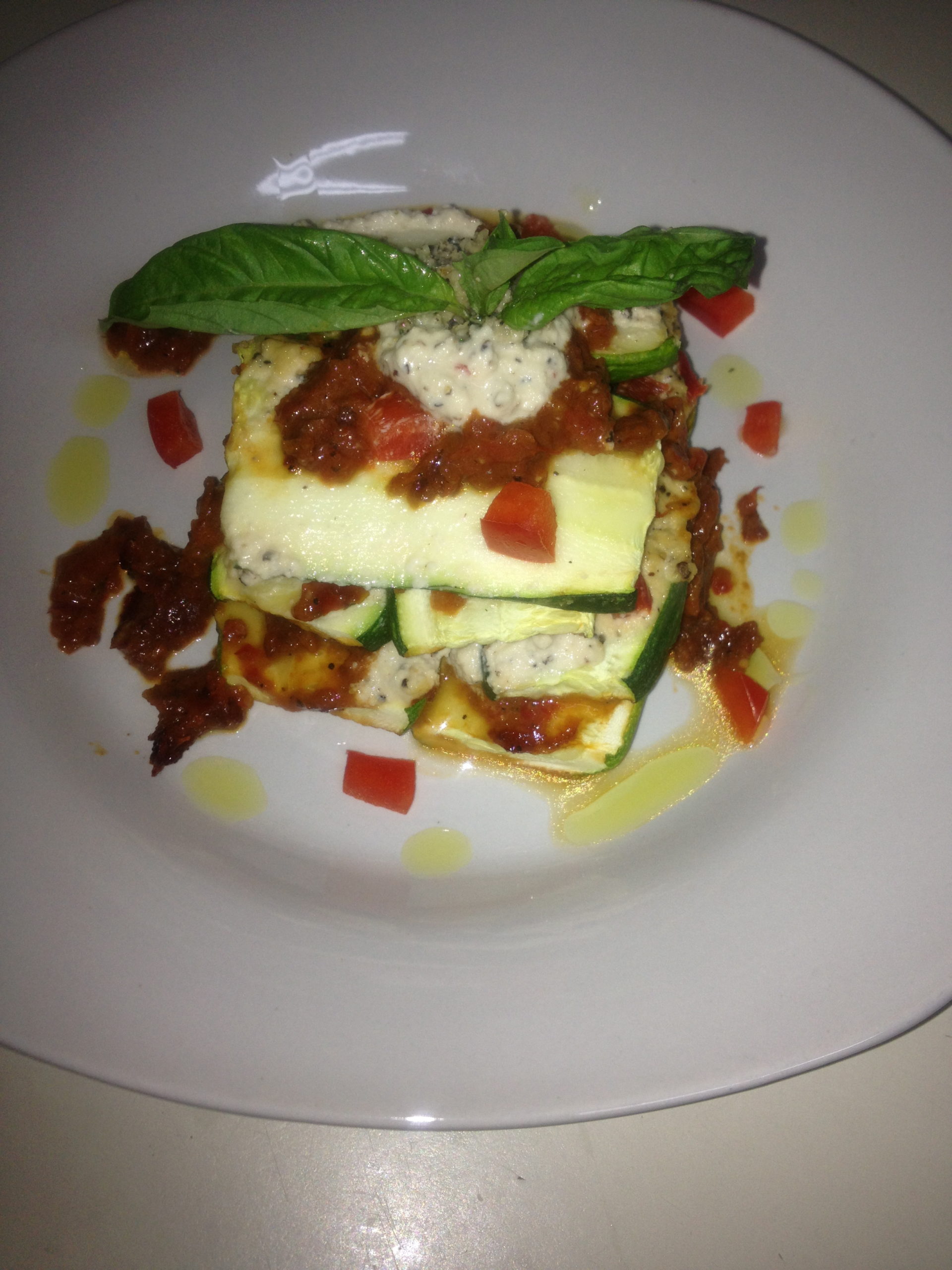 *Raw Lasagna*
Yes Raw Lasagna exist hahah. I like to call it "Rawsagna" & combine the two names. It taste great and is very filling.

Ingredients:
**For the "Raw Sagna" Pasta Noddles
2-3 Organic Sliced Zucchini
**For the marinara sauce
1/4 cup red pepper
1-2 tsp extra virgin olive oil
1 tsp lemon juice
1/2 tsp himalayan pink salt
1/2 tsp black pepper
pinch of garlic powder
pinch of red pepper flakes
4-5 organic sundried tomatoes
8 fresh organic plum or cherry tomatoes
**For Cashew Cheese
1/2 cup soaked cashews
juice from 1 fresh lemon
1 tsp black salt
1/2 tsp himilayan pink salt
1/2 tsp nutritional yeast flakes
Optional: Red pepper flakes
Optional: Organic Kalamata olives or Organic green olives
Directions:
1. Rinse & clean zucchini + slice your zucchini into small strips ( small enough to stack on top of one another
2. To do 3 layers you will need 6 zucchini slices
3. Set zucchini aside + add marinara ingredients to food processor
4. Allow marinara to process until you have a thick chunky smooth paste consistency
5. Set marinara sauce to the side + clean food processor + place your cheese ingredients inside
6. Blend your "cashew" cheese until smooth or if you prefer a thicker cheese than add less lemon juice
7. Once you achieve desired cheese texture set aside
8. Lets start  "RAWSAGNA" stacking
9. Place marinara sauce inside plate at the bottom a thin layer
10. Put your first layer of zucchini on top of marinara sauce
11. Add marinara on top of the first zucchini layer + olives + thin sliced fresh tomatoes
12. Add another layer of zucchini noodles + cheese sauce on top (feel free to add red peppers or more olives)
13. Last layer add more marinara sauce + optional> your fav toppings
14. Optional but I highly recommend placing your rawsagna inside food dehydrator for 1-2 hours picture below (It taste amazingggg warm)
15. If you decide to warm or not  when you you are finish top off  the "rawsagna" with marinara sauce + cashew cheese + redpeppers + fresh basil leaf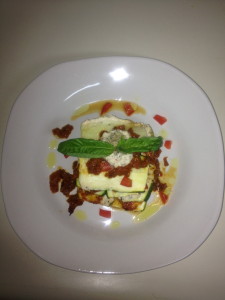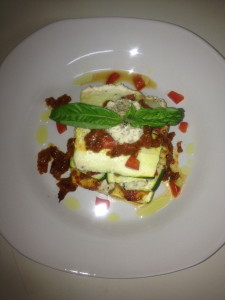 ENJOY ITS YUM YUM YUM
Ps. Thanks so much for checking out the blog. If you need more smoothie recipes you can download my smoothie ebook "Smoothie Luscious" today,I also have a juice ebook "The 21 Day Juice Habit" if you are looking to detox and cleanse your body from within. Find both now available on the store page.
*** http://www.lashananicole.com/store/products/the-21-day-juice-habit-ebook/
*** http://www.lashananicole.com/store/products/smoothie-luscious-e-book/
*** Raw Food Tutorials are up on http://www.youtube.com/loveshananicole
Hugs & Happy Rawsagna Eating 😉
LaShana Nicole