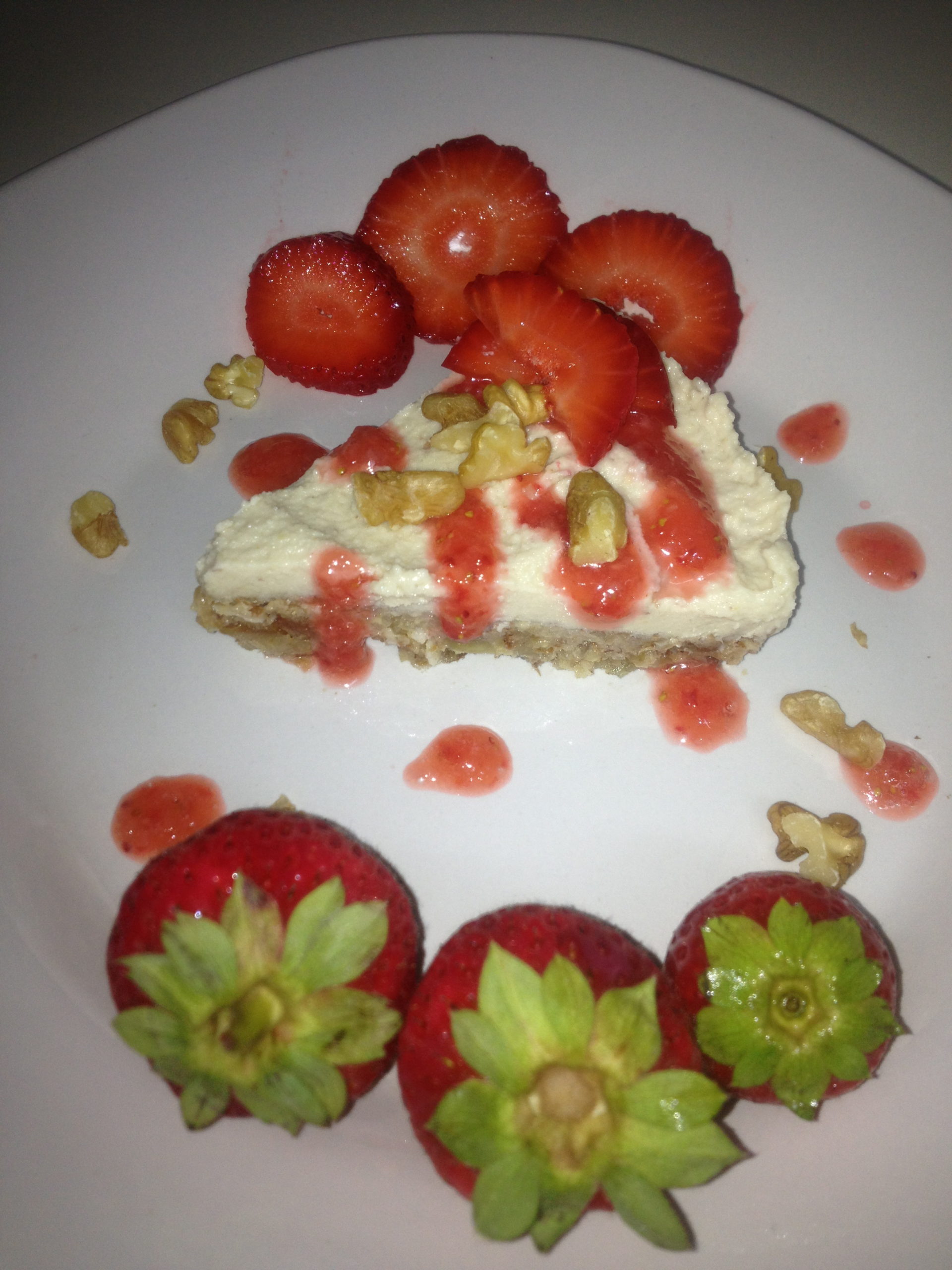 **Raw CheeseCake**
Talk about a raw dessert that melts in the mouth, Ahhhh this raw cheesecake is amazingggg!! The crazy thing is it doesn't take much prep or time to make. So easy, yet so delightful.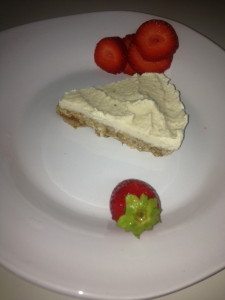 Ingredients (3 small slices servings):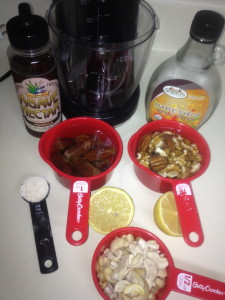 Crust:
* 1 cup of activated pecans + walnuts (to activate soak overnight)
* 4-5 organic medjool dates
* 1/2 tsp vanilla extract
* 2-3 tablespoons of 100% maple syrup (feel free to use agave nectar)
* 1 Tbs of coconut shreds
* Optional: pinch of himalayan seasalt + pinch of spelt flour (literally a pinch)
Filling:
* 1/2 cup of activated cashews (to activate soak overnight)
* Fresh juice from 1 lemon ( add more lemon juice if you like)
* 4-5 tablespoons of agave nectar
* 1/2 tsp vanilla flavoring
* Pinch of himalayan seasalt
*Optional: Blend fruit of choice inside the filling (I didnt this time)
Strawberry Drizzle:
* 4-5 fresh strawberries
* 1 tbs of agave nectar or maple syrup
* Optional: 1 date
Directions:
1.Place your dates +seeds +sweetener+coconut shreds inside food processor
2. Allow to process for 2-3 minutes or until you have a thick sticky consistency but it should still have a crunchy to touch feeling to it
3. Place the crust inside a pie pan ( I used a disposable piepan but a springform cakepan works great)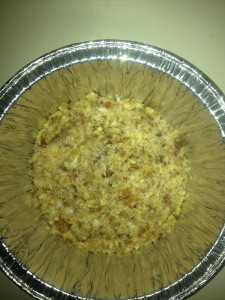 4. Rinse the food processor and add your filling ingredients to the food processor next
5. You will want to let the filling process for 5-7 minutes or longer until the cashews turn creamy like a icing.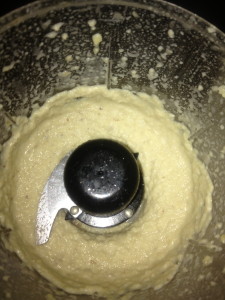 6. Once you have a creamy texture pour your filling on top of the crust.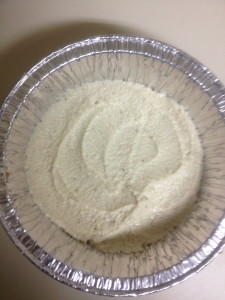 7. Allow the pie to freeze for 1-2 hours
8. While pie is inside freezer place your strawberry drizzle ingredients inside food processor or blender
9. Blend until you have a syrup texture + allow to sit inside refrigerator for a hour or two (this helps it thicken)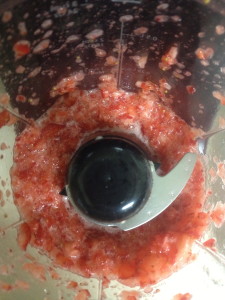 10. When your pie is ready cut a piece and add walnuts + pour strawberry drizzle on top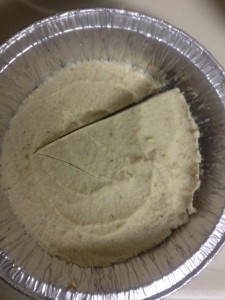 Enjoy this amazing dessert 😉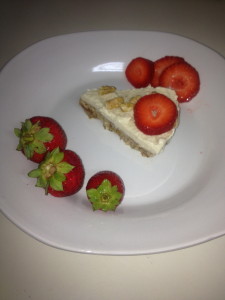 PS. So excited to share my new Ebook "SMOOTHIELUSCIOUS" and Beahealthnutoo Smoothie Cups with all of you. You can get both by visiting the store page on the site! Thanks everyone for your sweet support! I appreciate all of you 🙂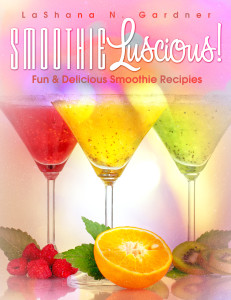 Hugs & Happy Raw Cheese Cake Eating
LaShana Nicole