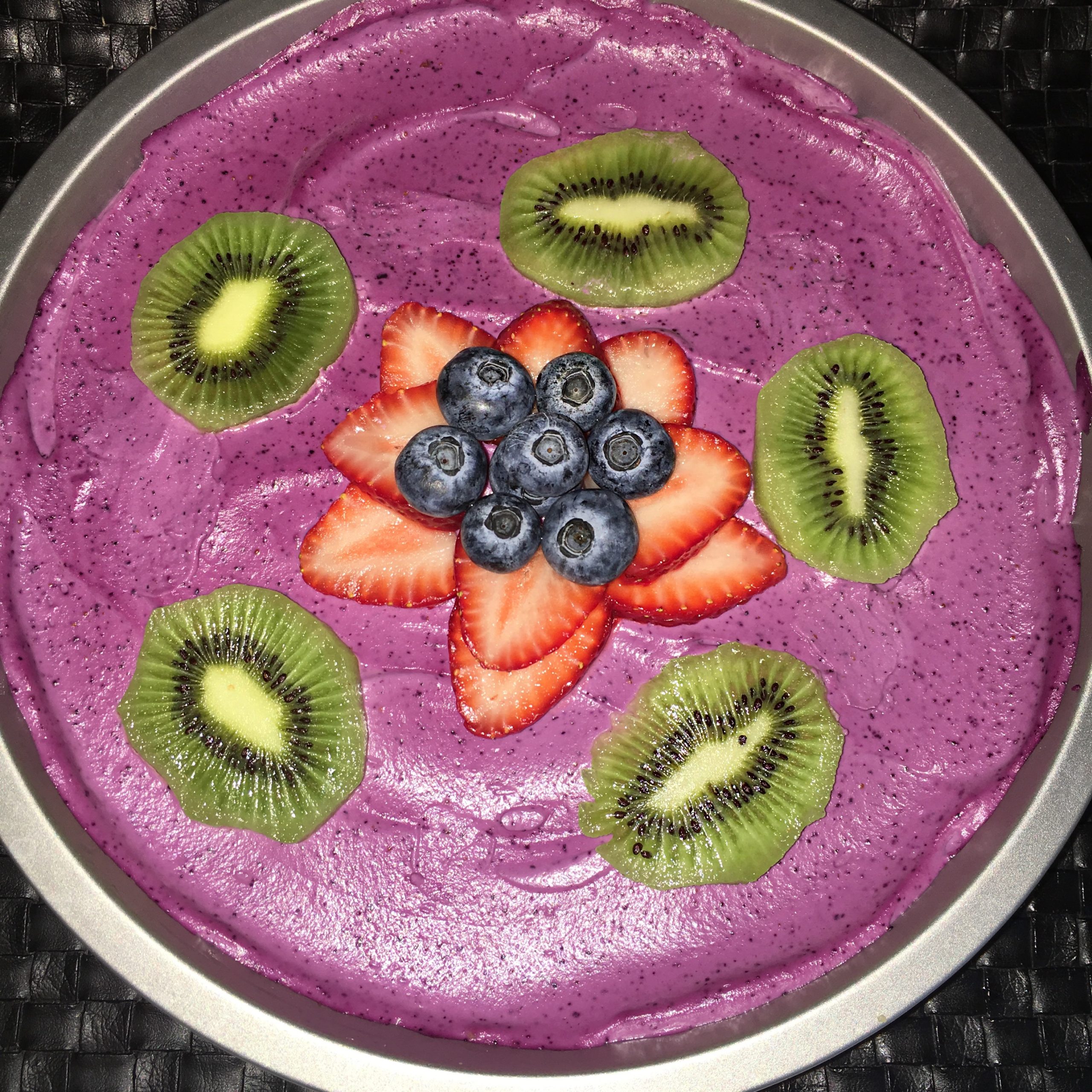 *Raw Blueberry Cheesecake*
Cheesecake anyone? And YES it's raw and oh my goodness, so so good! You guys are going to absolutely LOVE this "mock" cheesecake. It is yumlicious, and actually taste like cheesecake but without the cream cheese, sugar, and the rest of the unhealthy ingredients. If you ever have a pot-luck take this raw treat as your dish. It's also rich in nutrition!
*Raw Blueberry CheeseCake*
Serving Size: (1 Small Pie)
Ingredients:
Crust:
1 Cup Activated Pecans(To activate soak in water in the refrigerator overnight + rinse before using)
4 Medjool Dates (remove pits + soak for 5 minutes)
1 Tablespoons of Raw Agave Nectar
1 Tablespoon of Coconut Shreds
Dash of Himalayan Pink Sea Salt
Dash of Vanilla Flavoring
Blueberry Cheesecake Filling:
1 Cup Activated Cashews(To activate soak in water in the refrigerator overnight + rinse before using)
3 Tablespoons of Raw Agave Nectar
1⁄2 Teaspoon Vanilla
1⁄4 Teaspoon Himalayan Pink Sea Salt
1 + 1/2 Tablespoons of Organic Melted Coconut Oil (I used the brand Spectrum)
1 +1/2 Juice From A Fresh Squeezed Lemon
1 Cup Blueberries
Toppings: Fresh blueberries, strawberries, kiwi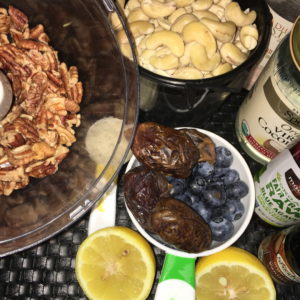 Directions:
1. Place all of your crust ingredients inside of a food processor
2. Allow to process until you have a crust texture and it sticks together
3. Place your crust inside of a small spring form pan or aluminum pan
4. Make sure your crust is flat and not to thick around 1⁄2 or 1 inch
5. Place your crust inside freezer while making your cheesecake layer
6. Place your blueberry cheesecake ingredients inside high speed blender
7. Allow to blend until you have a creamy texture (add more lemon juice/coconut oil if needed)
8. Take your crust out + pour cheesecake layer on top of crust + spread evenly + add fresh fruit
9. Allow cheesecake to freeze 6 hours or overnight 
10. When you're ready to eat allow the cheesecake to sit out about 7-10mins then cut + pop a piece in your mouth, and enjoy this tasty treat.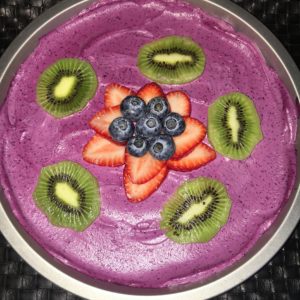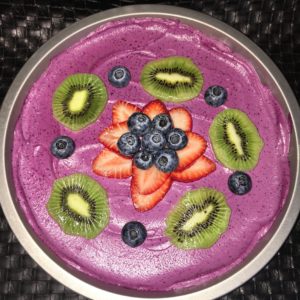 Thanks so much for checking out this cheesecake recipe. I hope you all love this raw dessert as much as I do. Comment and let me know your thoughts! Don't forget to share the website with your friends and family♡

ANNOUNCEMENTS📢📢:
** THE WAIT IS OVER! All BeAHealthNutToo Beauty Soaps are Finally BACK IN STOCK. Don't wait they ALWAYS sell-out.  GRAB YOUR SOAPS NOW before they're gone!! Click here to order >>>YES I want some soaps!
** The BeAHealthNutToo store FINALLY has VEGAN Deodorants, Lotions, Body Sprays, Shampoo and Conditioner.  They're already selling so fast. In just a few days we are already almost SOLD OUT of the Deodorants and Lotions. How Exciting!! GRAB YOUR vegan goodies now before they're gone!! Click the link to order>>  Health Store
** You can also now watch inspirational videos + raw food tutorials on my youtube channel. Youtube page link is at the top of the website. Enjoy!
Hugs & Happy Blueberry Cheesecake Eating,
LaShana Nicole❤