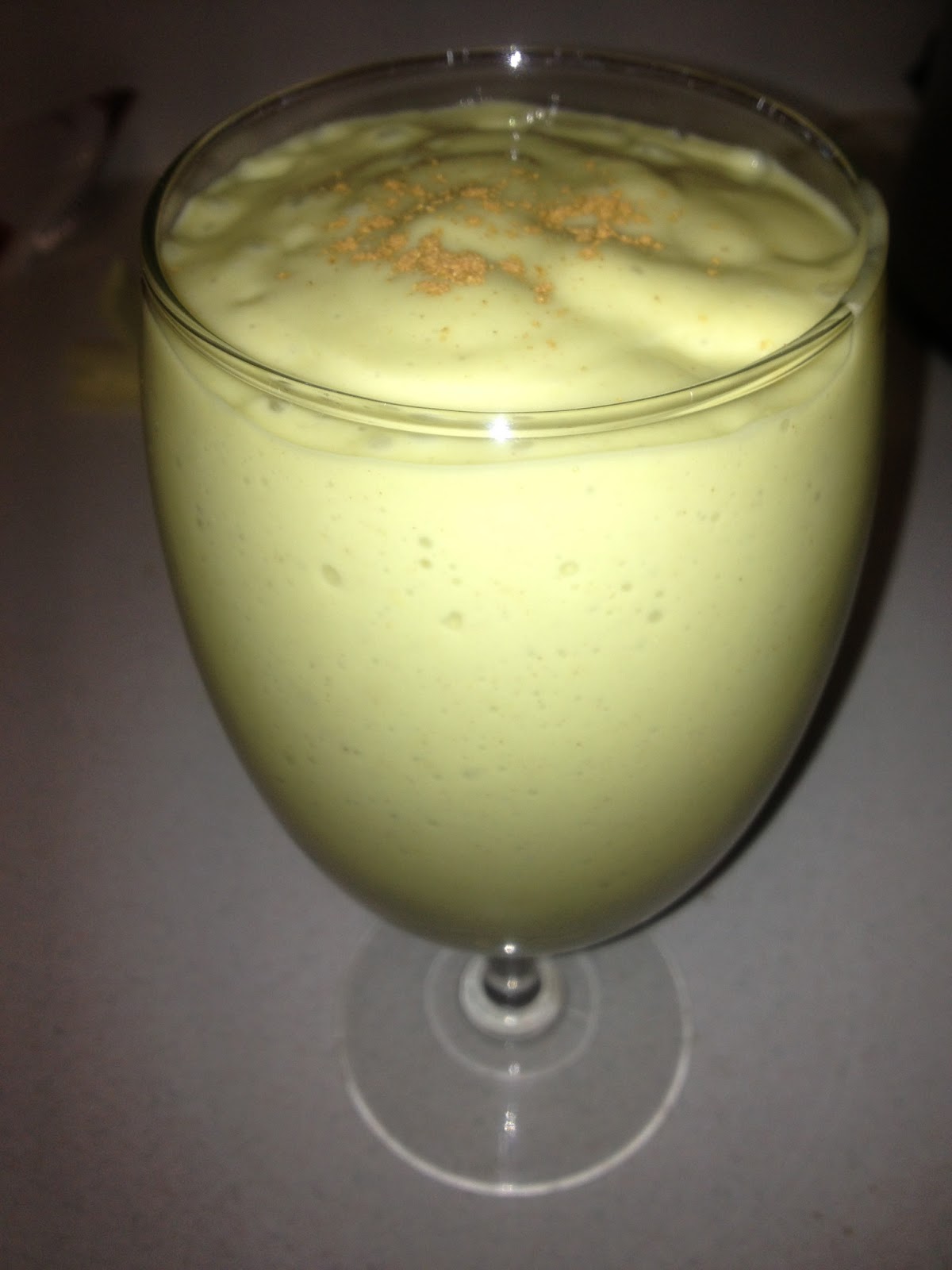 *Pumpkin Spice Chai Avocado Chiller*
I've been learning all types of fun ways to eat more avocados. Avocados provides close to 20 essential nutrients including potassium (twice the amount of a banana) which helps build muscle and balance the acidity in the body, lutein which helps keep your eyes healthy, folic acid, vitamin B& C which helps the body produce antibodies that fight off disease,free radicals and so much more.
Read More Here
This is a quick and easy yet great tasting recipe to incorporate avocados in your diet daily.
*What you need *
Half a avocado per serving
Raw agave nectar , 100 % organic maple syrup or your favorite sweetner
1 or 2 teaspoon of pumpkin spice (This is needed to make the recipe taste right dont switch for cinnamon or nutmeg)
1/2 teaspoon of vanilla flavoring
1/2 teaspoon of almond flavoring
hand full of ice
1/2 cup of almond milk (I would use milk not water for this recipe)
*Directions*
Place ice in blender first
Then add avocado plus the powders in vanilla & almond flavoring
Add Almond Milk
Blend
Pour in a glass and sprinkle pumpkin spice on top
Drink up!
Happy Food Making 🙂
ShanaNicole