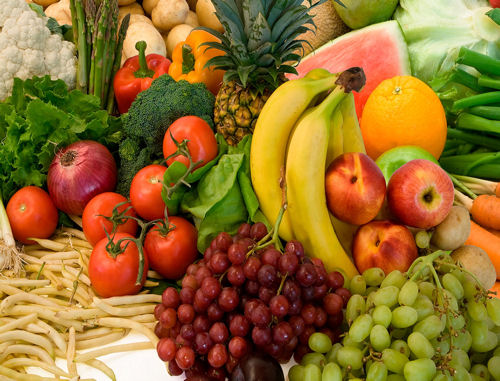 *Plant Based Protein*
Its true you can get lots of protein from plant based sources. "If I stop eating meat where will I get my protein?" is one of the most asked questions. I have not lost any weight since my no-meat transition. I actually have a very stable weight and I believe it is because I consume a variety of plant based source proteins. I will give you a list below and hopefully this can help you on your journey of finding which protein will work best for you 🙂
What is protein:
Protein is known to be the building block of life. Protein helps replace old tissues with new ones and help form hormones, enzymes, and antibodies. Our bodies can create all but nine of the 22 amino acids that make up protein. These nine essential amino acids that our bodies cannot create on its on must come from the food we consume.
Top Protein Sources:
1. Spirulina- 70% protein and is high in essential vitamins, minerals, & omega 3,6 & 9.  It contains a ton of vitamin C, D, E & B vitamins. It also contains potassium, copper, zinc, calcium and other great nutrients. Spirulina also helps to remove heavy metals from the body and detoxifies the blood.
2. Chlorella- More than 60% protein and is loaded with nutrition. It is a very nutrient dense alkaline based food. It helps to cleanse the body as well as aid in speedy recovery. Chlorella also contains all the B vitamins including vitamin b12 which vegans and rawfoodist need. Vitamin A, D,E are also found in this superfood. It is also a great source of iron, potassium, calcium and zinc. Lets just say its very good for you.
3. Blue Green Algea- Is a 70% vegetable protein. It contains more a TON of essential vitamins, minerals, and enzymes and has lots of antioxidant components. Note: If you are pregnant or nursing consult with doctor before consuming blue green algea.
4. Seaweeds- Contain between 2-14 grams of protein per cup and have high amounts of vitamins and minerals. Seaweeds are now to have 8 times more calcium than milk and helps to purify and alkalize the blood. Dulse,Kelp,and Nori are great tasting seaweeds.
5. HempSeeds- You will get 11 grams of protein from only 3 tbs of hempseeds. Hempseeds contain  20 amino acids including all 9 essential amino acids that our bodies dont produce. You can mix hempseeds inside smoothies, or add them to your favorite salad or soup. Hemp seeds contain fiber, vitamin E, and essential fatty acids. They are digested very easy and also help to boost your immunity. This is one of my favorite plant based protein sources.
6. Chia Seeds- 20% protein and contains 19 amino acids including the essentails ones that our bodies dont produce. You will get around 12 gramsof protein from 4 tbs of chia seeds.They are a awesome source of antioxidants and are known to contain seven times more vitamin C than oranges, and three times more iron than spinach. You will also get calcium and potassium when consuming chia seeds. (Another one of my faves to blend inside of smoothies etc)
7. Lentils- From 1 cup of lentils you will get about 17.9 grams of protein. They taste amazing, contain iron, fiber, and are very filling. Lentils are known to help keep your heart healthy, aids in digestive health, as well as they help to stabilize the blood sugar. Adzuki beans contain 17g of protein per cup, Navy Bean  contain 16g of protein per cup, & Black Beans contain 15g of protein per cup.
8. Sunflower Seeds- 1/4 cup of sunflower seeds contain about 8 grams of protein. Not only are sunflower seeds a great tasy snack but they have some great health benefits. They contain magnesium and copper which will help with keeping your bones healthy, they also contain vitamin E which is great and very beneficial for the skin. (Almonds, Pumpkin seeds etc are also great sources of protein)
9. Flax Seeds- Are a complete protein source. This mean they contain all the amino acids that our bodies need but cant produce. Flax seeds are a great source of fiber and are known to contain more antioxidants than some fruits and veggies. Flax seeds are also a great source of omega 3 which helps with keeping the cardiovascular system working properly.
10. Greens Leafy Veggies- (Spinach, Broccoli, Kale, Collards etc) all contain differnent amounts of protein and vital nutrients that wiil help your body on a everyday basis.
11. Quinoa- Is loaded with fiber,zinc, copper and is a great source of protein. It contains about 24 grams of protein per 1 cooked cup. It doesnt have alot of flavor so you literally can make it taste sweet or spicy. I eat quinoa weekly inside veggie bowls or salads! A perfect super grain.
12. Alfalfa- Contains more protein than beef. It is amazing for supplying the body with 8 essential amino acids and digestive enzymes. Alfalfa is one of the very best multi-vitamins it contains high amounts chlorophyll (helps to detox the body), vitamins A, B1, B2, B6, B12,C, D, E, K, calcium, potassium, iron,zinc,folic acid, and beta carotene. It will also help keep the body at a alkaline PH balance.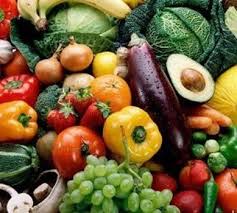 Ps. Thanks so much for checking out the blog. If you need smoothie recipes you can download my smoothie ebook "Smoothie Luscious" today,I also have a juice ebook "The 21 Day Juice Habit" if you are looking to detox and cleanse your body from within. Find both now available on the store page.
*** www.lashananicole.com/store/products/the-21-day-juice-habit-ebook/
*** www.lashananicole.com/store/products/smoothie-luscious-e-book/
*** Raw Food Tutorials are up on www.youtube.com/loveshananicole
Hugs & Happy Health
LaShana Nicole