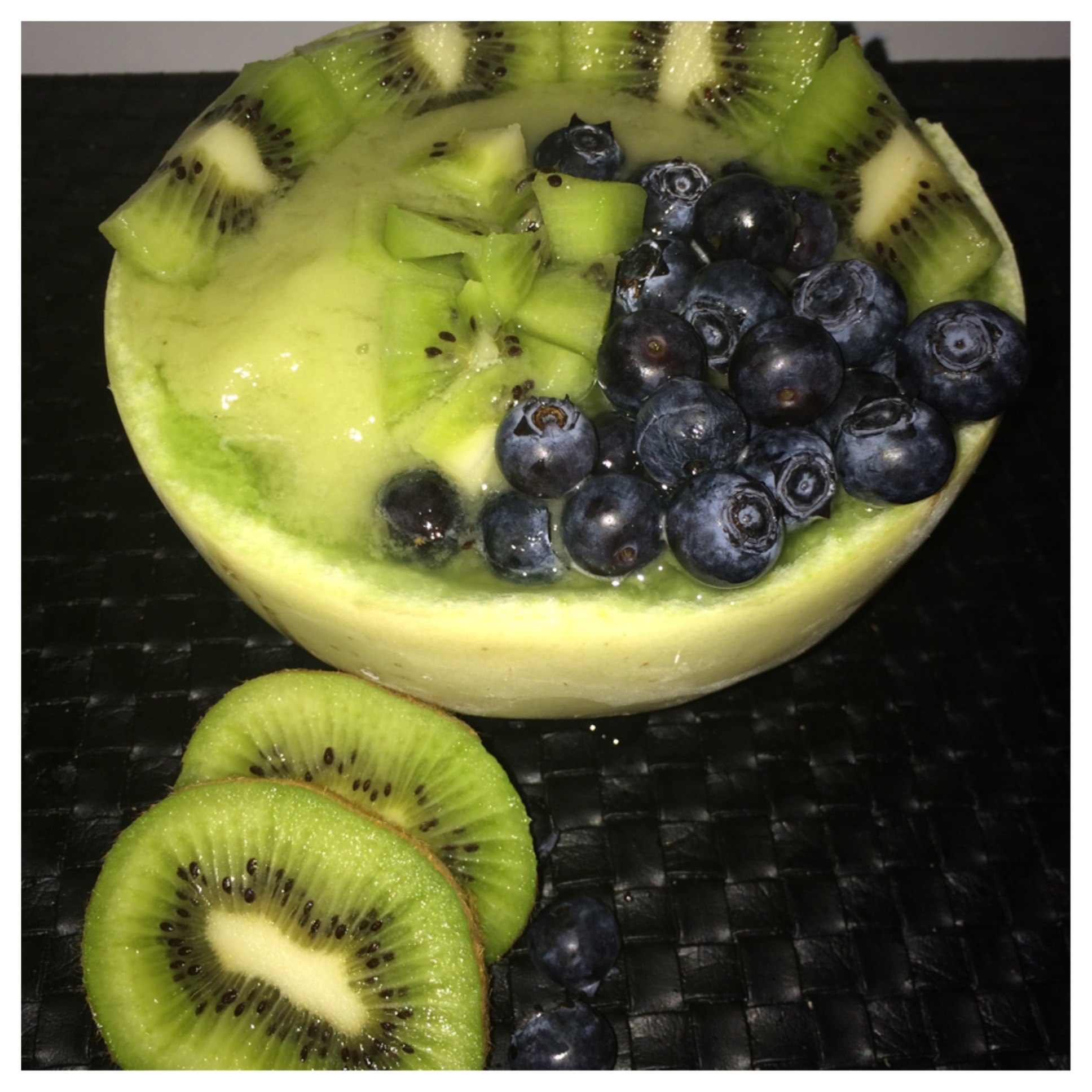 *Melon Bowl Smoothie*
I just love smoothies! This one is SO yummy and started melting before I could snap the picture! Hahaha
*Melon Smoothie Bowl*
Ingredients (all organic)
1 Fresh or Frozen Honey Dew Melon
1 Frozen Pear
1 Frozen Banana
1 Cup of Water (Add more if needed)
Toppings: Blueberries + Kiwis
Directions:
1. Chop your honey dew melon in half + Scoop the flesh of the melon out + remove the seeds + save the melon bowl
2. Freeze the melon over night (Optional: feel free to use the fresh melon + juice from the melon) instead of water 
3. Place all ingredients inside blender + blend until smooth + pour into melon bowl
4. Top with fresh blueberries + kiwi's+ Enjoy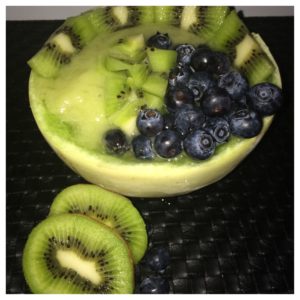 Thanks so much for checking out this recipe. If you found this blog helpful be sure to share it with friends and family♡

Announcements:
 ** SOO Excited ☆The 5 Day Raw Food Detox☆ Recipe Ebook is now available! WOOHOO! Use code "Health" for 15% off. https://www.beahealthnuttoo.com/store/products/ 
 ** I will be announcing the first Raw Food Live class date soon. Cant wait!
 ** You can now watch weekly inspirational videos + raw food tutorials on my youtube channel. Link is about at the top of website.
Hugs & Happy Melon Smoothie Bowl Drinking,
LaShana Nicole ❤