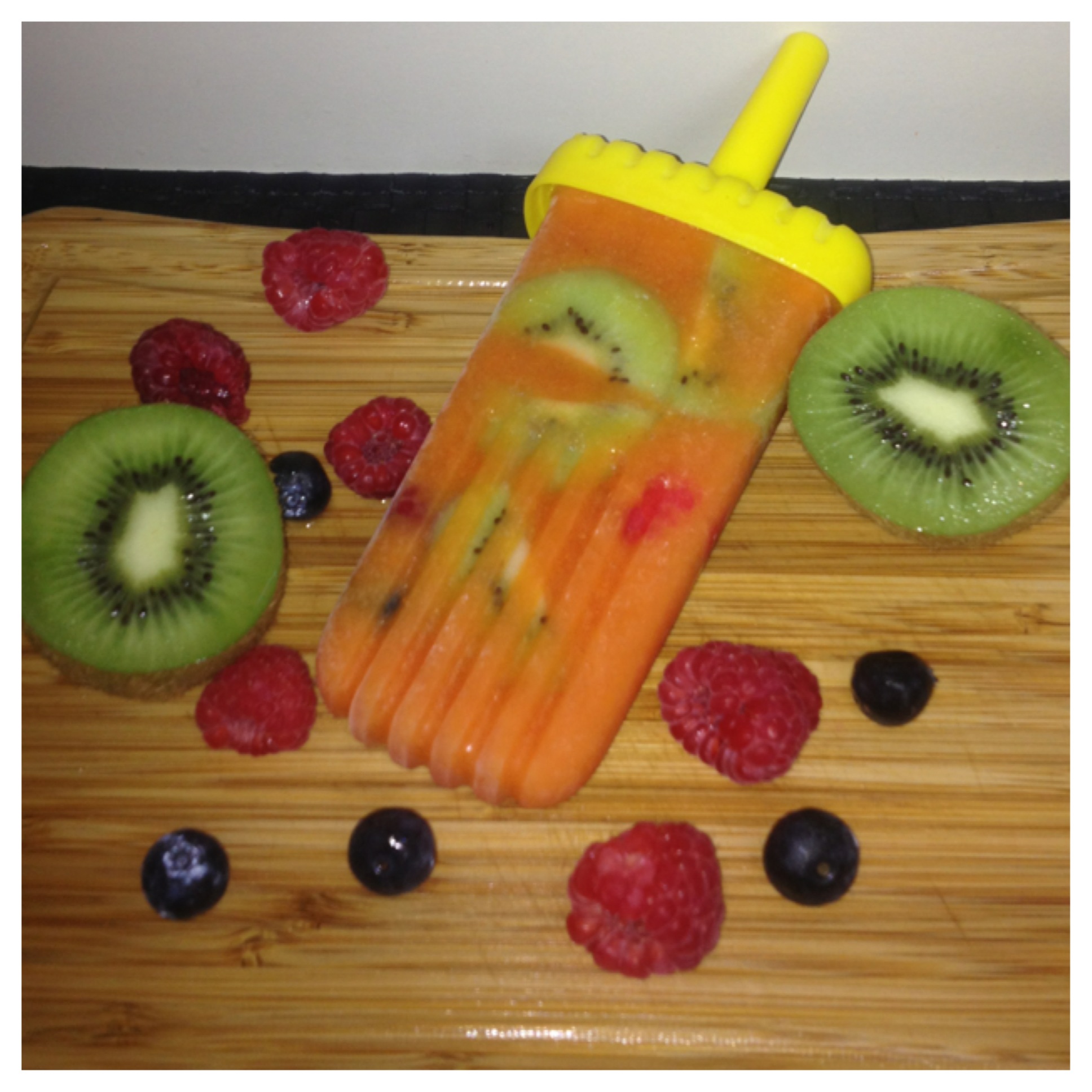 *Lemon Love Pop*
I love making fruit filled popsicles! Yummy. They are healthy and not filled with a ton of unnatural sugars and harmful chemicals. If you have children making home made popsicles are quite the treat. You can also let your children help out. This combo of flavors was extra tasty 😉
*Lemon Love Pop*
Ingredients (all organic):
1 Fresh Mango
1 small lemon
6-8 fresh raspberries
2-3 tbs of water
Optional: 1/2 tbs of agave nectar
Directions:
1.Extract the juice from a small lemon. (If you have a bigger lemon than use only half the juice)
2.Place your mangos + raspberries + fresh lemon juice inside blender + add a couple tablespoons of water
3. Add sweetener of choice + blend until its smooth enough to pour inside your popsicle molds
4. Pour inside popsicle molds + stuff fresh fruit inside (I used kiwi + raspberries + blueberries)
5. Allow to freeze a few hours or over night
6. Take out of freezer and bite! So Delish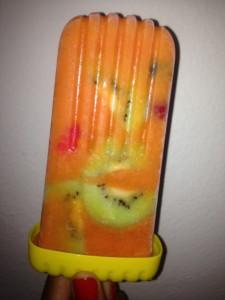 Thanks so much for checking out BeAHealthNutToo®. I am SOOO excited to announce that I have launched a "Stay Inspired" T-shirt collection. WOOHOOOO. You can get the very first "Dont Worry" Pray Tee at the link below.
*** https://www.beahealthnuttoo.com/store/products/stay-inspired-dont-worry-pray-tee/
I am so thankful for all of the support and am excited to encourage and inspire everyday.
Ps. We now have a youtube page woohooo. Think live raw food demos + health & life discussions + beauty demos as well:-) You can check it out here. *** http://www.youtube.com/user/loveshananicole