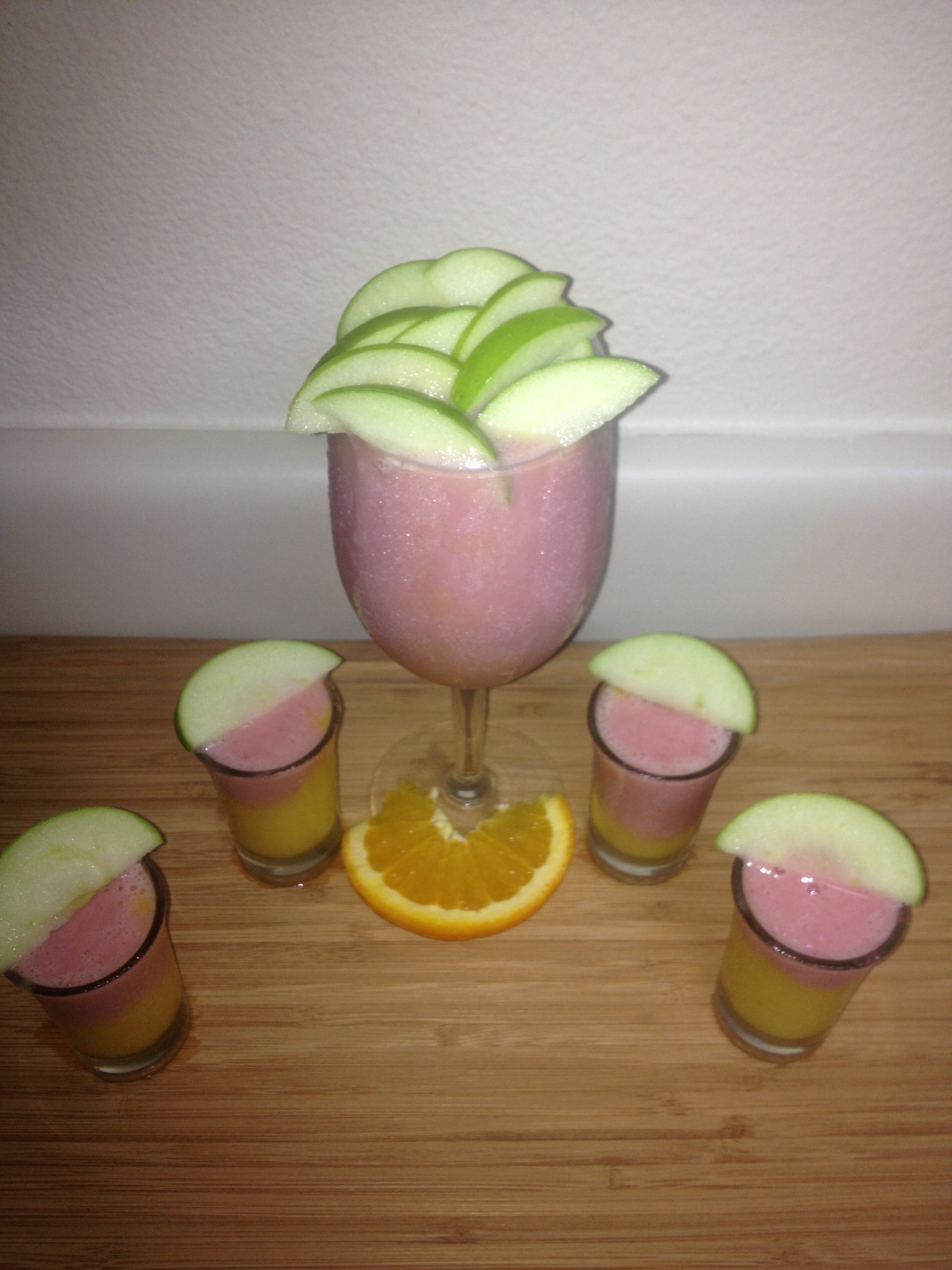 *Layered Smoothie Shots*
Layering smoothies create's such a colorful pretty effect! I love it!
Ingredients:
Top Layer:
1 frozen banana
6-8 frozen strawberries
1/2 cup almond milk (add more if needed)
Bottom layer:
10 frozen mango chucks
1/2 cup fresh squeezed orange juice
1 apple
Optional: add a few slices of fresh oranges to recipe
Directions:
1. Place bottom layer ingredients inside blender first + blend
2. Pour inside glass + leave room for top layer
3. Rinse blender + add top layer ingredients
4.Pour top pink layer on top of orange bottom layer
5. Chop up apples + top with fresh apples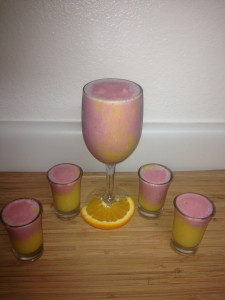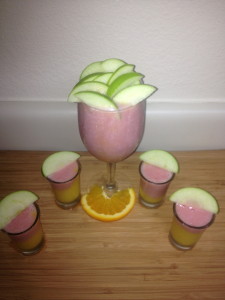 Note: If you are in need of more smoothie recipes I have a smoothie ebook "SmoothieLuscious"  available for download on the store page. Tons of great vegan smoothie recipes + daily inspiration. 

Hugs & Happy Smoothie Shot Drinking
LaShana Nicole