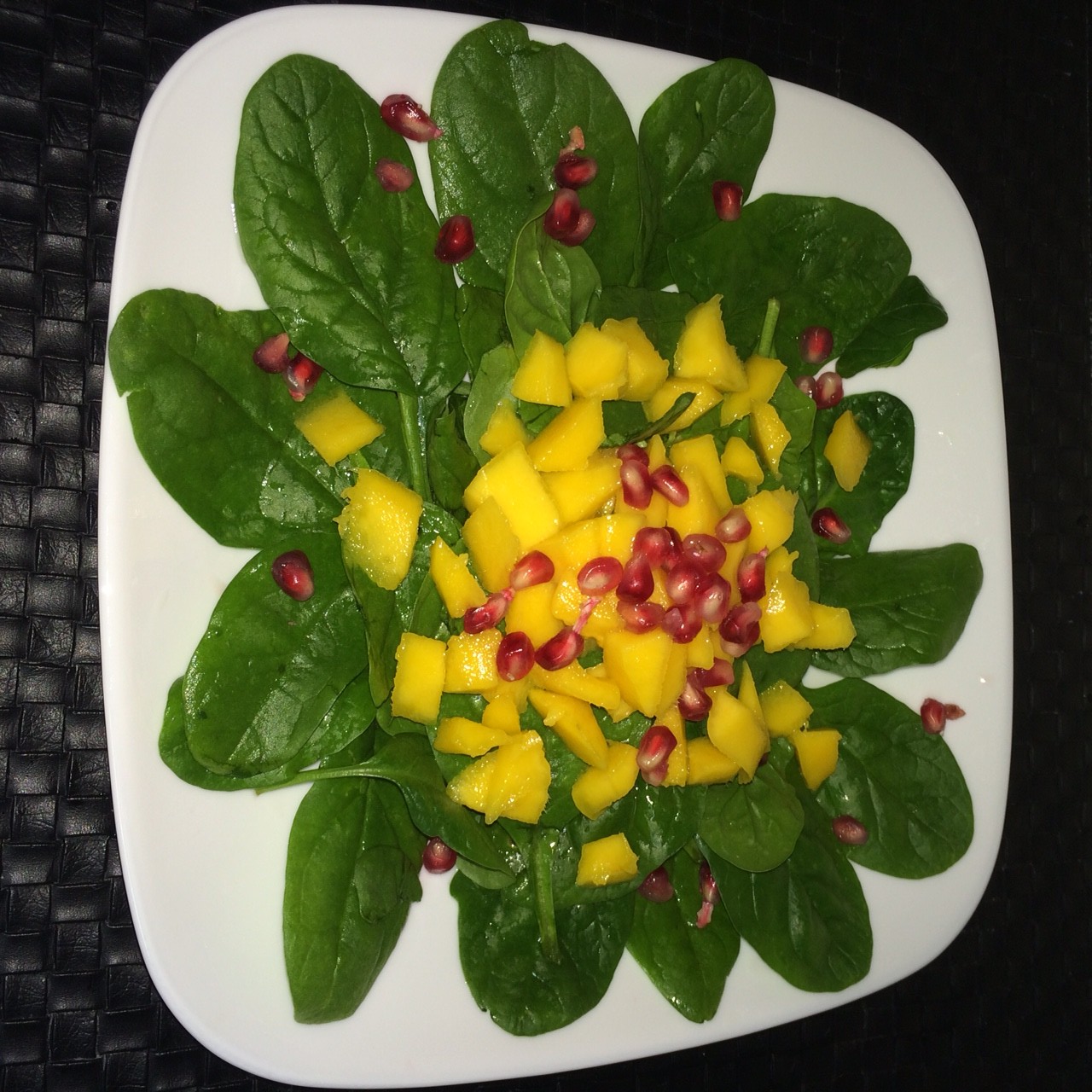 *Eat Your Fruits & Veggies Salad*
This salad was absolutely delicous! Perfect combo of flavor.
Ingredients(all organic):
2 Cups of fresh spinach
1 Mango
1 pomegranate
Pomegranate Orange Dressing Recipe:
1/2 Fresh juice of a orange
1 Tbs of fresh lime juice
All the juice from 1 pomegranate (use the juice that comes out when you open)
1 tbs sweet almond oil (or extra virgin olive oil)
Directions:
1. Rinse and clean all your fruits & veggies.
2. Place all your dressing ingredients inside a bowl + stir until smooth
3. Chop up your mangos + add all ingredients to the mixing bowl with dressing + mix until all salad is covered`
4. Place your salad on plate + add extra mangos + pomegranate seeds on top.
5. Also I use wholefoods brand San J "Thai Peanut Dressing" on this combo sometimes and it is beyond yummy.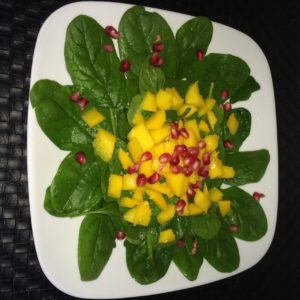 Announcements:
** Im sooo excited to announce the launch of the newest "Stay Inspired" Tee & Long Sleeve Shirt that im wearing in the picture below. Check it out here>  https://www.beahealthnuttoo.com/store/products/
** Im working on the first Raw Food Live class. Yay can't wait to finish the course.
** You can now watch weekly inspirational videos + raw food tutorials on my youtube channel. Link is about at the top of website.
** Im speaking in London England March 14th & 15th, 2015. All details will be post on the event page soon. If you live in London I would love to meet you.

Hugs & Happy Salad Eating
LaShana Nicole❤