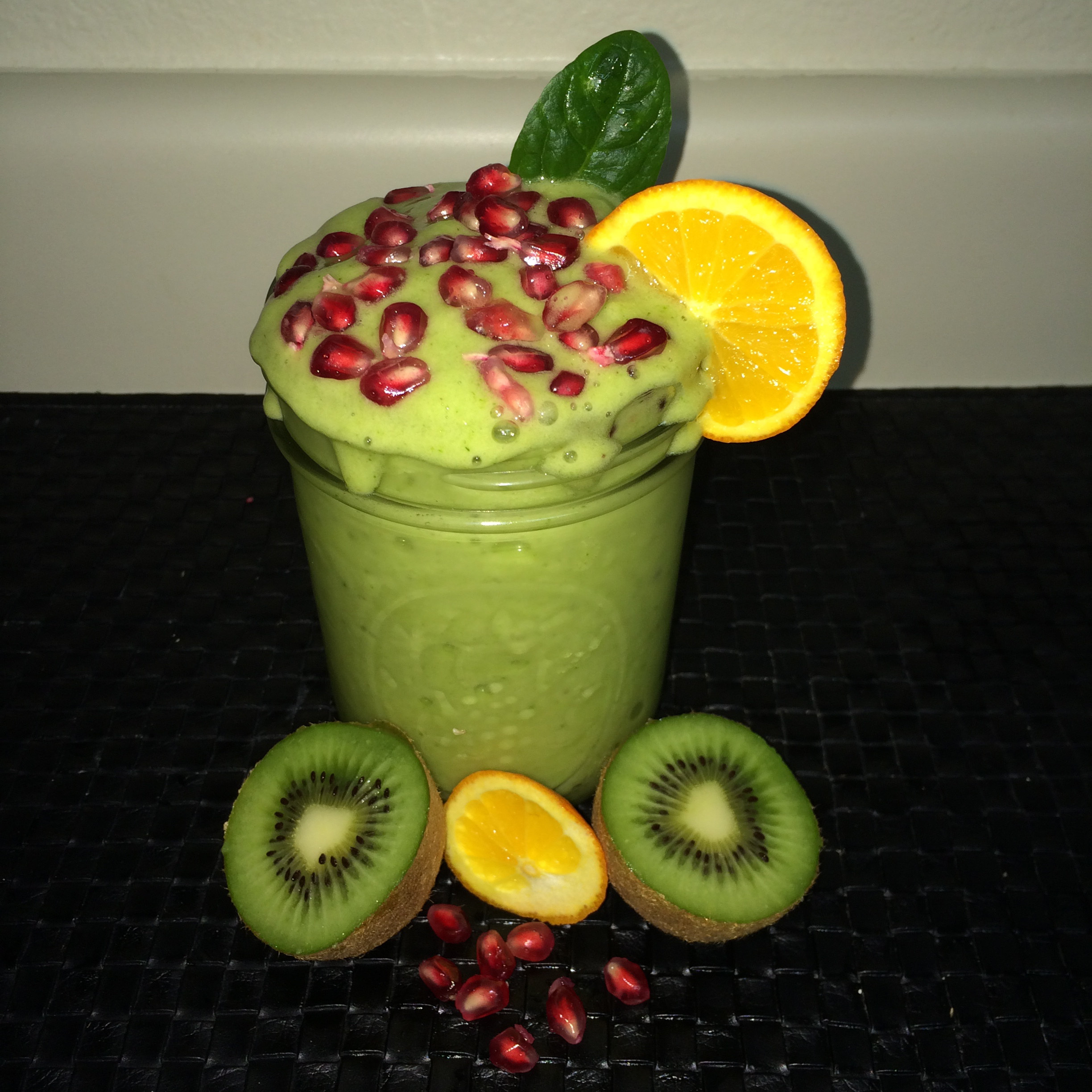 *Dripping Love Smoothie*
Happy Happy 2015 Everyone. Thanks so much for taking the time to check out the website. I pray this new year is filled with love, peace,prosperity, and a ton of joy for all of you♥
I of course had to start the new year making fresh yummy smoothies. LoL This one is packed full of powerful antioxidants, iron, vitamin A,B,C and potassium. If you have children and you have a hard time getting them to consume veggies try this combo it's yummy and loaded with nutrition.
*Dripping Love Smoothie*
Ingredients(all organic)
2 Frozen Banana's
1/2 Cup Fresh Spinach
1 Small Fresh Naval Orange
1/2 Cup Alkaline Water (add more if needed)
Toppings: Pomegranate seeds + fresh orange slices
Directions:
1. Place all of your smoothie ingredients(minus the toppings) inside of a high speed blender + blend
2. Blend until you achieve a smooth smoothie texture + pour inside of glass + add your topping of choice
Share this blog with anyone you think would love to try this yummy recipe. If you have any questions feel free to comment below or send it via the contact page.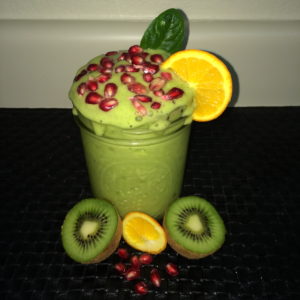 Announcements:
** Today is the MEGA Happy New Year BLOWOUT over 85% off sale at the store. Recipe E-Books are available for only 1.00$. You can download both here ✧  https://www.beahealthnuttoo.com/store/products/

** You can now watch weekly inspirational videos + raw food tutorials on my youtube channel. Youtube Link is at the top of website.
Hugs & Happy Dripping Love Smoothie Drinking,
LaShana Nicole❤