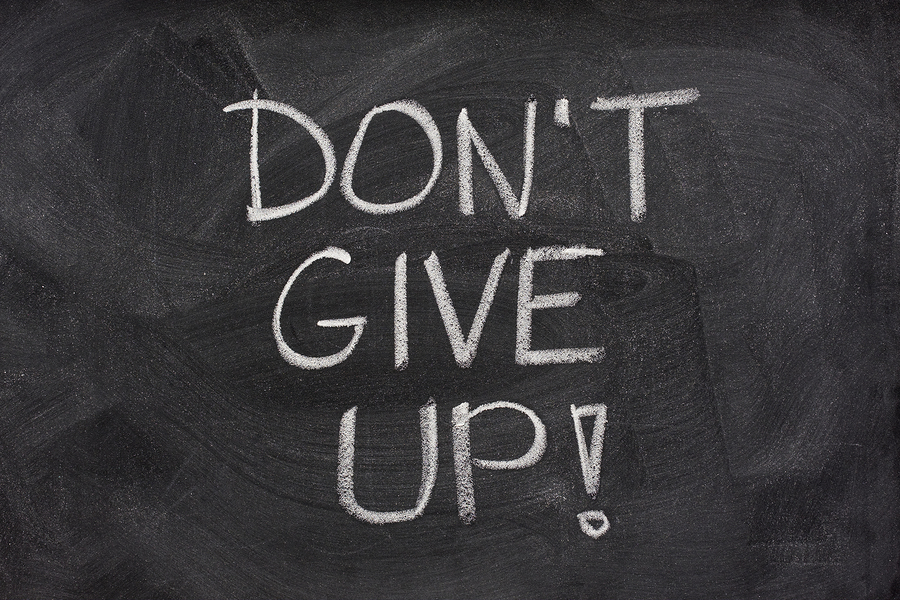 *Dont Give Up*
1. ✦ The journey to pursuing your dreams and discovering your life's purpose takes work, dedication, persistence, and perserverance. Just to be totally honest with all of you, it's not always going to be easy. You will face seasons where you will hit bumps in the road. The hurdles that you will face are only there to discourage you, stop you, and cause you to lose focus. Always be mindful that any person who has ever accomplised great success had to endure trying times, and make the decision to keep going in the mist of feeling like throwing in the towel. 1 Timothy 6:12 (Fight the good fight of faith).
2. ✦ Its so important to fill your mind with positive messages especially while in pursuit of fulfilling your life's purpose. Constantly study the Word of God and meditate on scriptures.You must keep in mind that what you dwell upon most will begin to manifest in your life. Its crucial that you keep your mind stayed on right things. I encourage you to listen to positive uplifting messages. Some of my favorite inspirational speakers include Joyce Meyer, Jim Rohn, Les Brown, Joel Osteen, Francis Chan, Heather Lindsey etc. Listening to encouraging messages when you feel down will help to uplift your spirits, and remind you to stay on track regardless of how you may feel. You will have to learn to ignore your feelings, tell your mind what to think, and sometimes do what don't feel like doing.
3. ✦ Speak life over yourself every single day. When you wake in the morning begin to speak words that will build, encourage, and uplift your spirit not tear it down. (Proverbs 18:21) Remember your words have power so begin to speak what you want to see. (Hebrews 11:1)
4. ✦ Shut down those negative thoughts. The enemy comes to steal, kill, and destroy (John 10:10). It is up to you to fight back and cast down the silly thoughts and wrong imaginations that the enemy will continue to try to plant in your mind.(2 Corinthians 10:5) When the enemy tells you that you cant, you are not good enough, your business will never grow and so on (You speak back that you can do all things throught Christ (Philippians 4:13) , you are more than a conqueror (Romans 8:37), and you lend to many nations and never have to borrow (Deuteronomy15:6 & 28:12). It's time to take control of your mind.
5. ✦ God tells us in his word to keep fighting, keep believing, and keep going. Life's journey is not always going to be easy. Your dreams will take nurturing, and consistency. Even when you are not getting the results that you want right away, you must keep planting your seeds, and eventually you will reap a great harvest. (Galatians 6:7)
6. ✦ Let go of fear. What's the worst thing that could happen "it doesnt work out" ok well at least you tried, you learned, and now you can work on something else. Learn to look at the things that didn't work out in your life as lessons learned. Use those lessons to build a great future. One of the worst things in life is to never try, then wake up one day with a life full of regrets. Fear will rob you of your life. Fear will cause you to make excuses and say im waiting until next week, which turns into next year, then before you know it that dream is gone down the drain all because of fear. Nothing will ever be just right, your circumstances will never be just perfect, so step out and start today. When you do that which you fear> it no longer controls you. Release yourself from the fear bondage, rid your life of excuses, and just do it. You have absolutely nothing to lose. (2 Timothy 1:7)
7. ✦ While pursuing your dreams you must remember not everyone will understand your purpose or support you. You cannot allow the people who dont support you, to stop you from following what God told you to do. Its important to tune out anyone who is negative or trying to speak discouragement into your vision. Rid your life of these kinds of people. Learn to love those who do not have your best interest at heart from a distance. Continue to trust God that when you are doing what he is leading you to do, He will open and close the right doors in due time.
8. ✦ Keep your eyes on your own life while planting the seeds of your dreams. Don't compare your behind the scenes to someone else's life or what they put on display. Focus on what you are trying to accomplish and pray for God to give you a clear vision. Pray for answers, clarity, and listen to your inner promptings. Many times God gives you a specific task designed solely for you, and you must follow your heart and not what another human being tells you to do. Allow the Holy Spirit to guide you.
9. ✦ The next time you feel the urge to quit remember why you started, encourage yourself, constantly remind yourself that trying is the only way to find out, listen to encouraging messages, study the Word, and surround yourself with people who support, love, uplift, encourage, and build you up.
Love you All, Continue to fight the good fight of faith. You can do it♥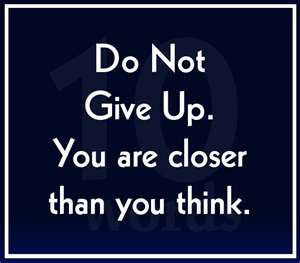 Ps. Thanks so much for checking out LaShanaNicole.com I am so excited to announce the " I Will Not Settle Movement" has officially launched. Woohoo♥ You can find more details about the movement, watch testimonials, and learn how to get involved on the home page under the I Will Not Settle Tab.
Snag your favorite ☆Stay Inspired☆ Tee or ☆Health Goodies☆ at the store page link below
https://www.beahealthnuttoo.com/store/products/
Hugs & Happy Never Giving up♡
LaShana Nicole