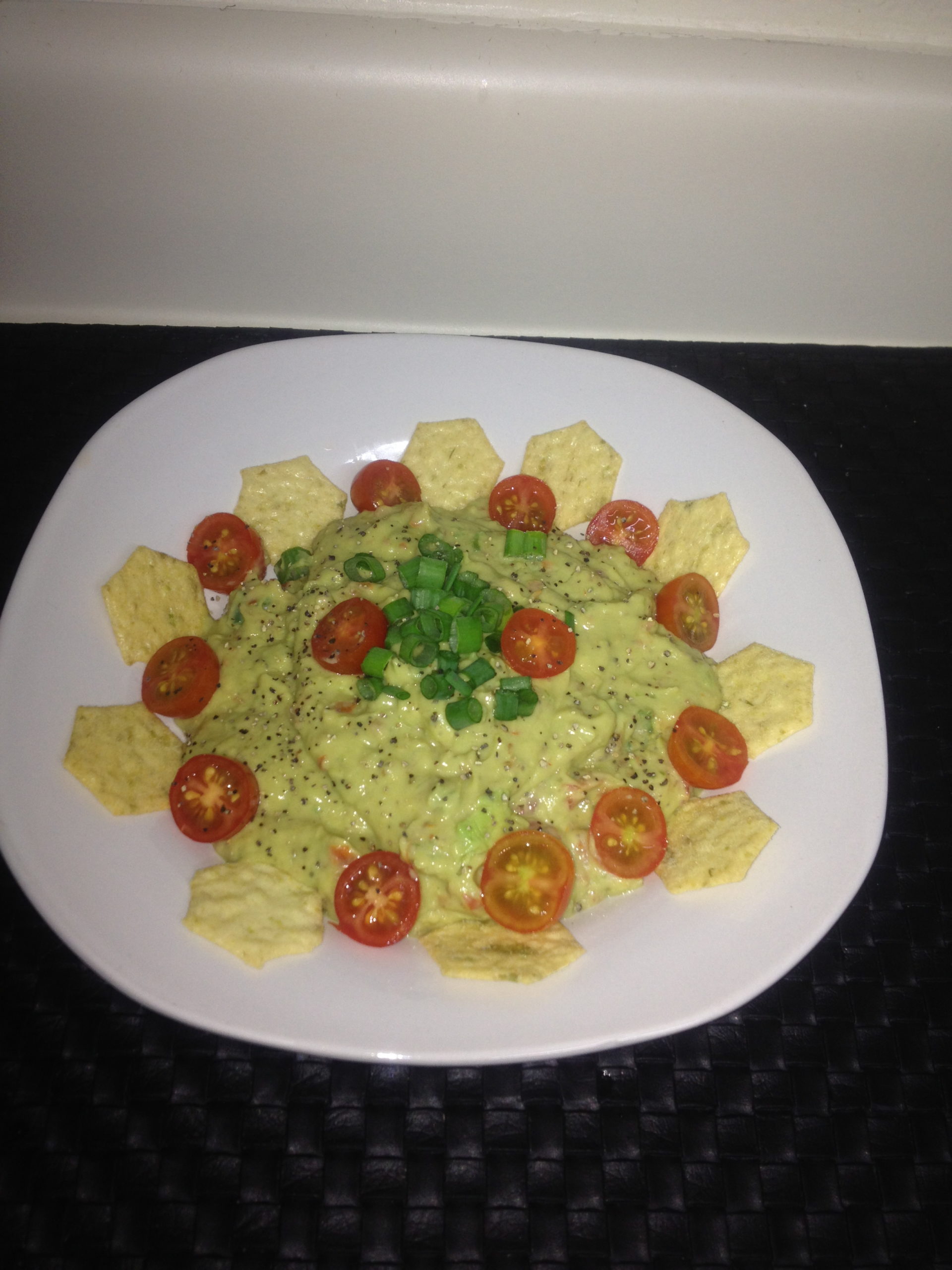 *Cumin Spiced Guacamole*
I loved this cumin spiced guacamole it has such a unique yummy taste.
*Cumin Spiced Guacamole*
Ingredients (all organic):
1 Avocado
1/2 fresh lemon juice
2 scallions
10 grape tomatoes
1-2 garlic cloves (start with 1)
1/2 tsp cumin
1/2 tsp himalayan pink seasalt
1/2 tsp onion powder
1/2 tsp garlic powder
1/2 tsp black pepper
Optional: Sprinkle Red pepper flakes
Optional: Gluten Free Vegan Crackers
Directions:
1. Place all ingredients inside food processor + process until you have a smooth lite chunk consistency
2. Pour inside of dish + top with fresh scallions + tomatoes + GF vegan Crackers + Eat Up 🙂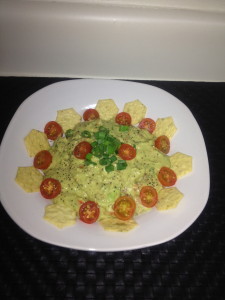 Ps. Youtube video of this recipe coming soon. Subscribe at youtube.com/loveshananicole for video updates 😉 Thanks for checking out blog.
Hugs & Happy Guacamole Eating
LaShana Nicole