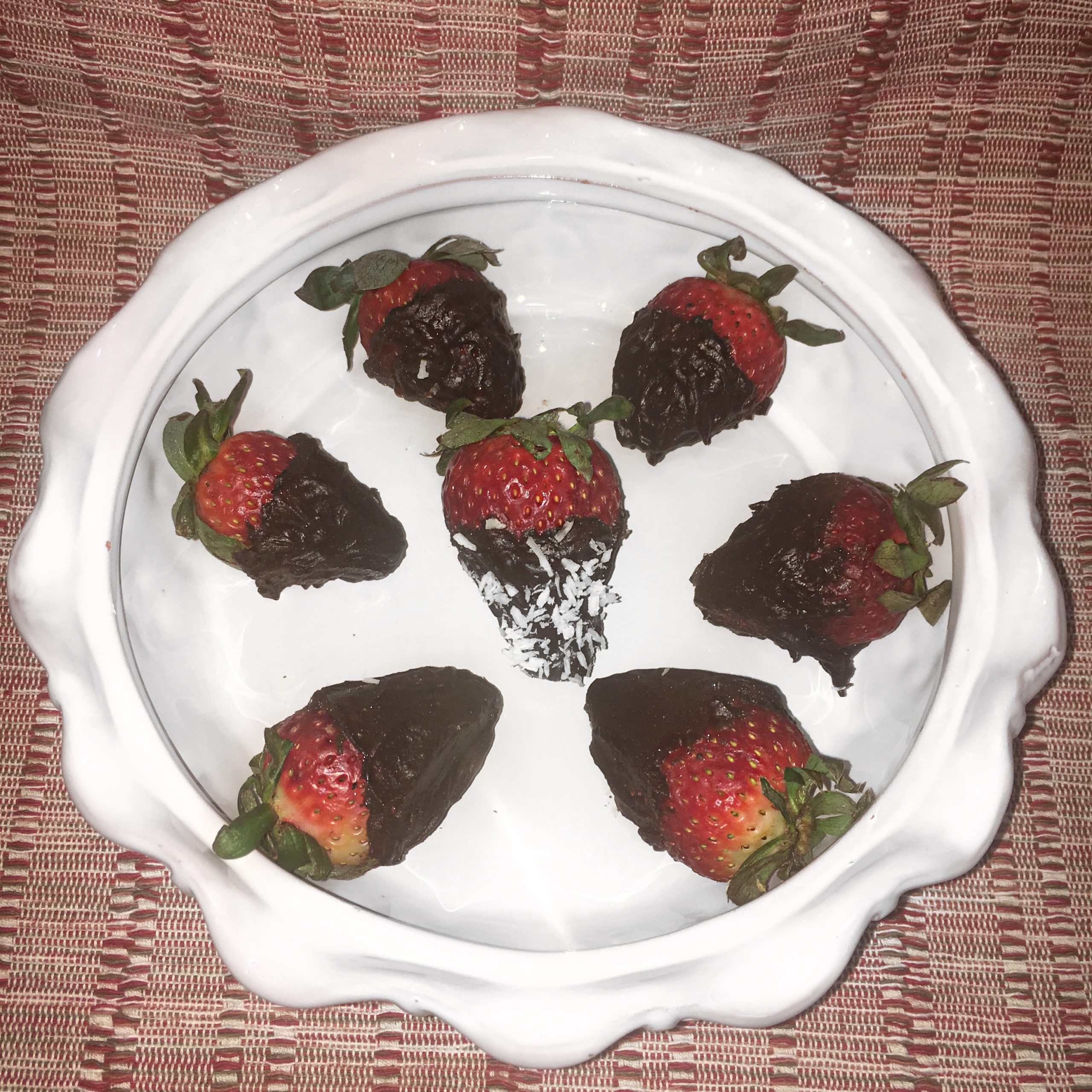 *Raw Chocolate Strawberries*
These chocolate covered strawberries made from scratch are absolutely delicious! If you have a sweet tooth, these little bites will satisfy your craving. They are SO simple to make, healthy, and tasty!
*Chocolate Strawberries*
Serving size: 18 Strawberries
 Ingredients:
4 Tbs Raw Cacao Powder
4 + 1/2 Tbs Coconut Oil (Must be in liquid form)
3 +1/2 Tbs Raw Agave Nectar
Dash of Himalayan Pink Sea Salt
18-20 Fresh Strawberries
Optional: Coconut Shreds
Directions:
1. Pour your ingredients inside a bowl + mix until you have a smooth chocolate texture
2. Dip your strawberries + evenly coat each side
3. Sprinkle Coconut Shreds + Cacao Nibs on the outside (this is optional)
4. Refrigerate your strawberries for 3-4 hours (or overnight) until chocolate is hardened
5. Indulge! They are yummy!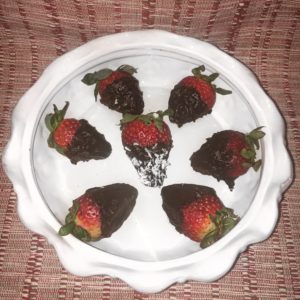 Thanks so much for checking out this recipe. I hope you all love it. Comment below and let me know your thoughts! Don't forget to share the website with your friends and family♡
ANNOUNCEMENTS📢📢:

** VEGAN Bath bombs just launched inside our online store! How EXCITING! Get ready to take your bathing experience to a new level! GRAB yours now>>  Health Store
** Our Best-Selling Vegan Beauty Soaps are BACK IN STOCK! Here's your chance to grab some while they're in stock. Click here to order >> Health Store

** Our third batch of Vegan Deodorants SOLD-OUT in two weeks again!! OMG! Thanks SO much guys for your continued love and sweet support! I adore each of you!
PS. Pre-order is now available and will guarantee you get yours first when the new batch is complete! Visit the store to choose your favorites!
**You can also now watch inspirational videos + raw food tutorials on my Youtube channel. The Youtube page link is at the top of the website!
Hugs & Happy Chocolate Strawberry Eating,
LaShana Nicole❤