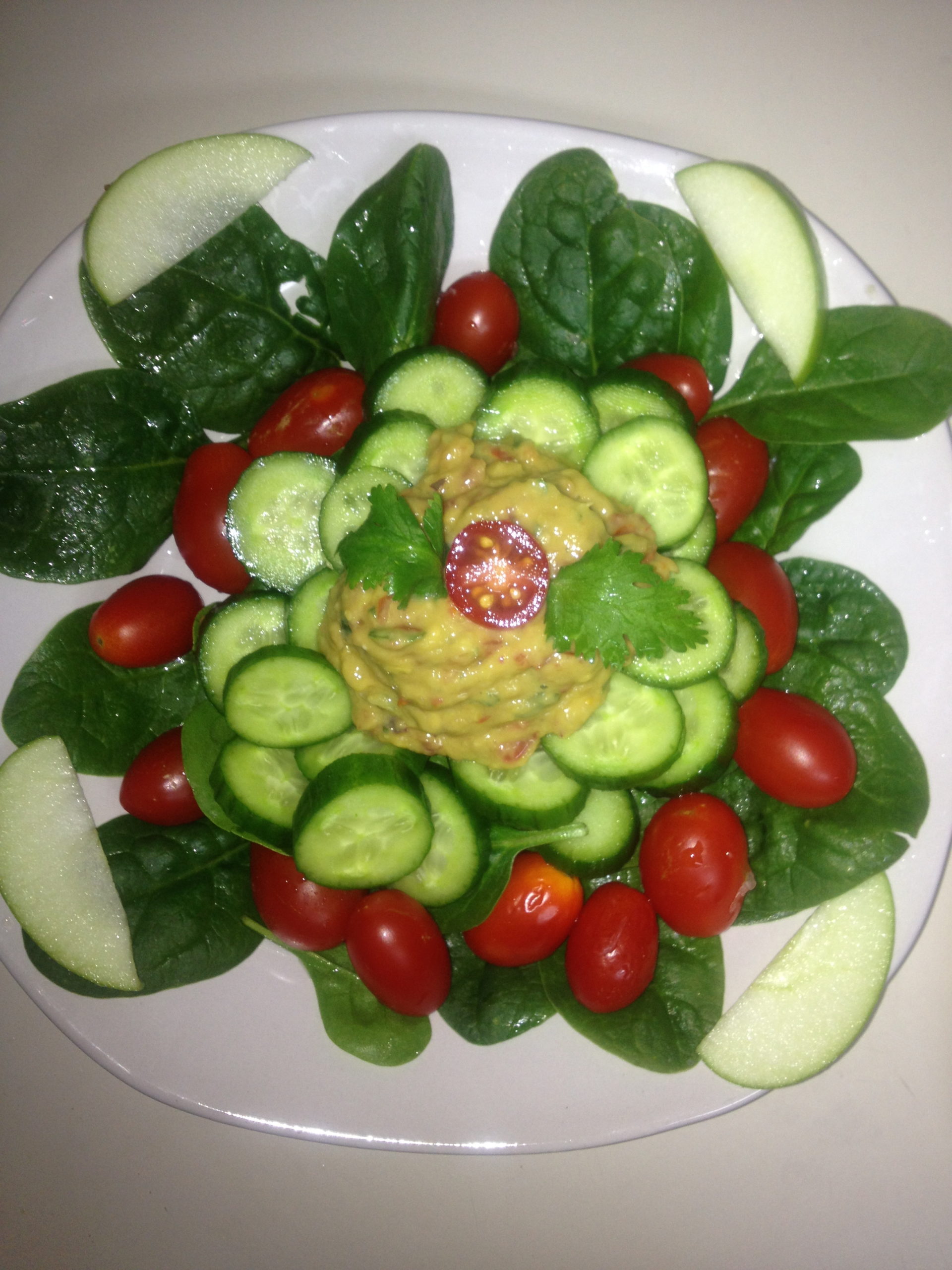 *Beahealthnuttoo Salad*
Of course its has to be a BeAHealthNutToo salad. Hahah. Loaded with tons of nutrients & minerals this salad is quite the tasty treat.
Ingredients:
*1-2 Cups of fresh spinach
*15-20 fresh tomatoes
*1-2 fresh chopped up cucumbers
*Top with fresh guacamole
Directions:
1. Layer plate first with your spinach + top with cucumbers
2. Add your fresh tomatoes on the side of the cucumbers
3. Top with guacamole
Guacamole Recipe:
*1 Avocado
*1/2 juice fresh lemon
*1-2 scallions
*8-10 fresh tomatoes
* 1-2 fresh garlic cloves
*1/2 teaspoon of each himalayan pinksalt + pepper
*1/2 teaspoon of each onion powder + garlic powder
*1/2 teaspoon of cumin+ optional red pepper flakes
Directions: Blend all guacamole ingredients inside food processor + let cool for 30 minutes+ place on salad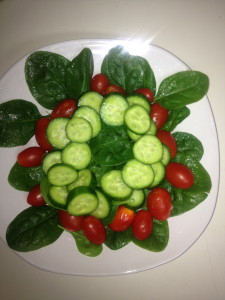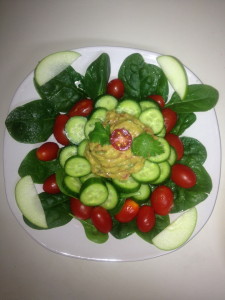 Salad full of Yummies!
Note: "Smoothie Luscious" is doing amazing thank you all so much for the downloads and support! You can download your copy today if you havent already. 30 Vegan Smoothie Recipes + 30 days of inspiration and much more! Get your copy by visiting the store page today 🙂
Hugs & Happy Salad eating
LaShana Nicole