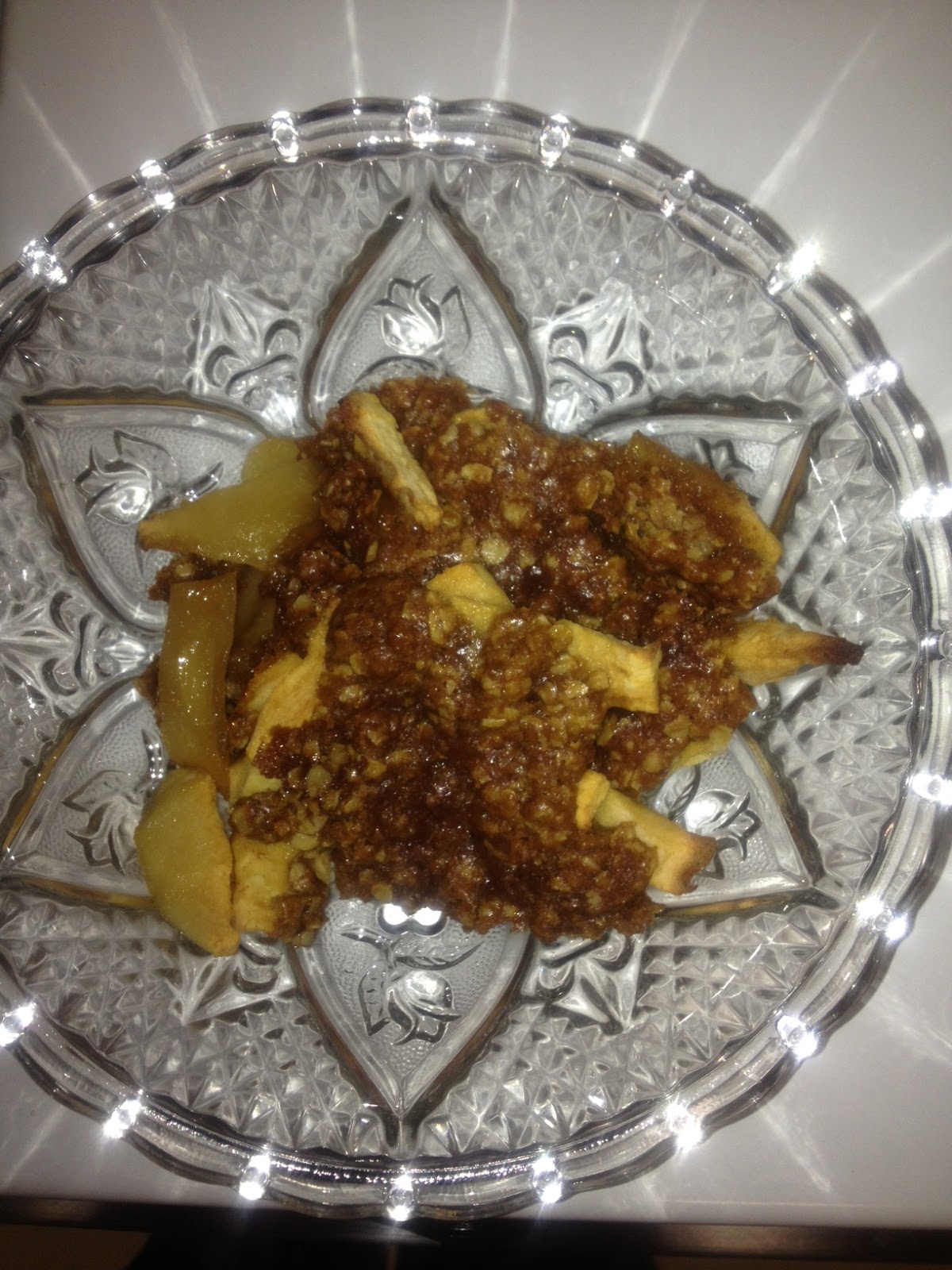 *Apple Oat Crisp*
I have made this dish 3 or 4 times and it does taste really good but I mainly just make baked apples with all the ingredients I will list excluding the oats. I just wanted to give you all a variety of ways to make baked apples more filling, and tasty! Here we go 🙂
*Making Apple Oat Crisp*
3-4 sliced up Apples
2. 1/2 cup of rolled oats
You can use them as is or cook them let boil in water for 3-7mins or until soft (for this recipe only, you would cook the rolled 25-30 mins if you were making oatmeal)
3. Pour the oats plain or cooked on top of apples and add raisins, coconuts, pecans, walnuts etc (You can make these with your favorite toppings so Yum) I cooked mine with a little vegan butter and maple syrup for like 4 mins to help the topping's stick better.
4. Drizzle 4-5 tablespoons of Maple syrup depending on how sweet you would like them
Here is a picture below of the baked cinnamon syrup drizzled apples without the oats. SO GOOD! Cut up apples,1tablespoon pure coconut oil, 2 teaspoons of cinnamon, 1 or 2 tablespoons of syrup while they are baking.
Let the apples bake for 20-30 mins or until crisp. Take out of oven and add your favorite toppings. I added raisens, coconuts shreds, and syrup.
LaShana Nicole,